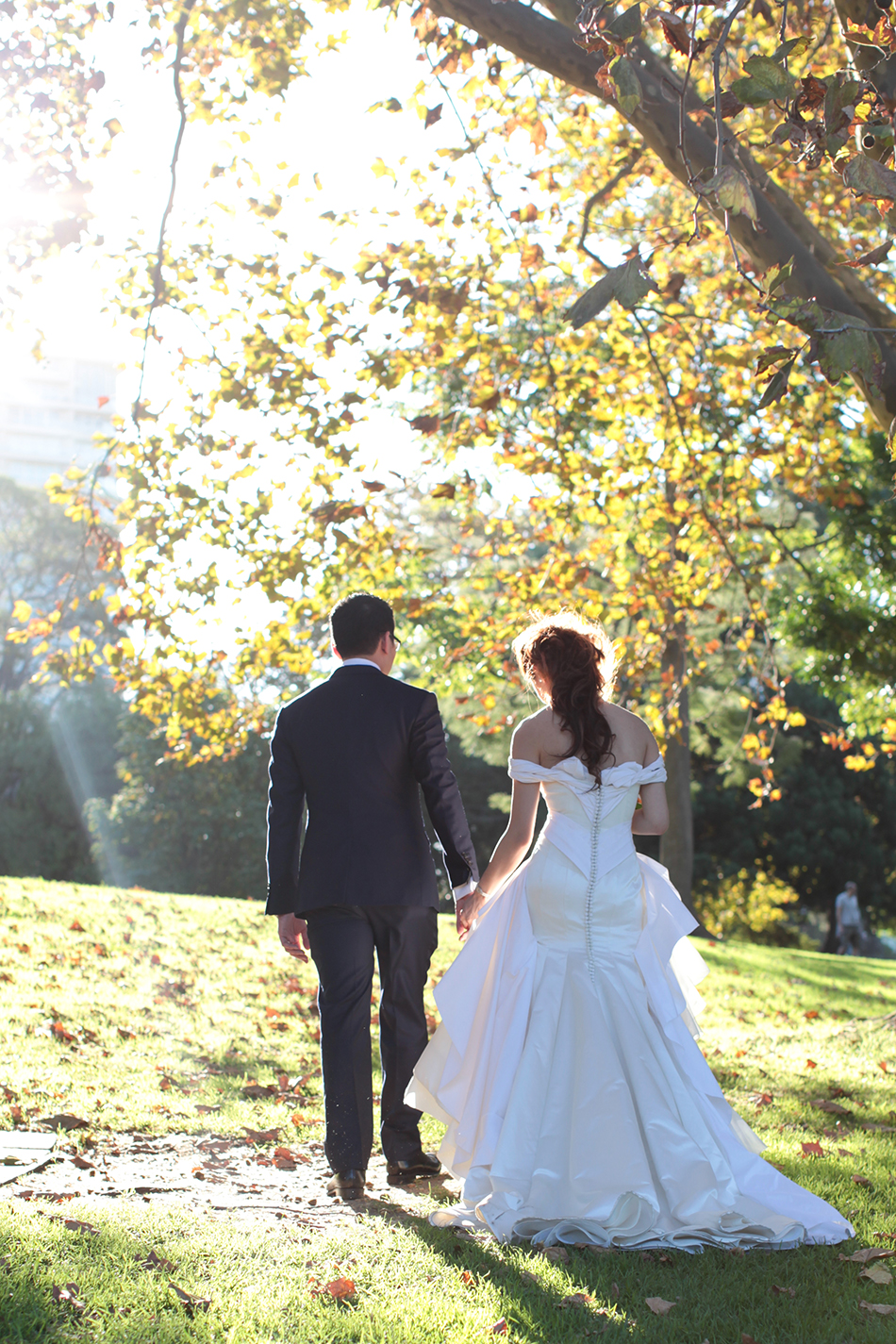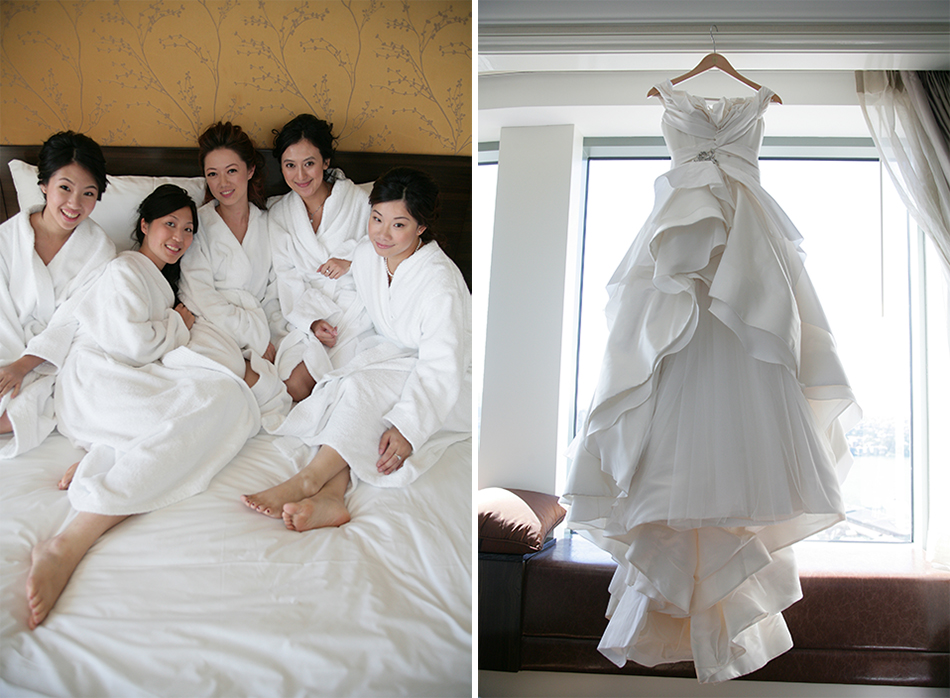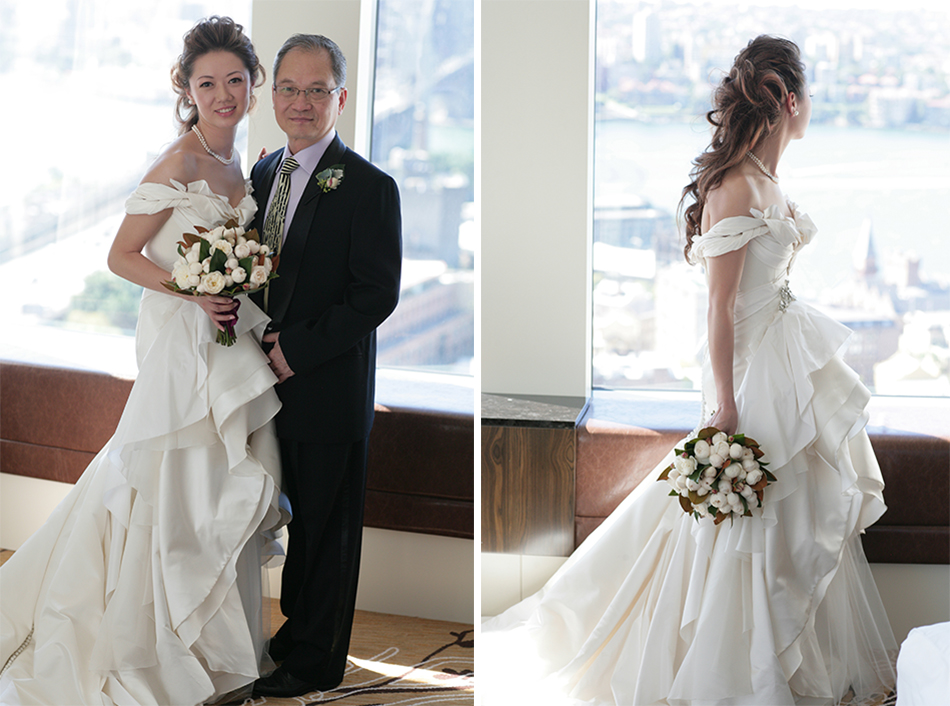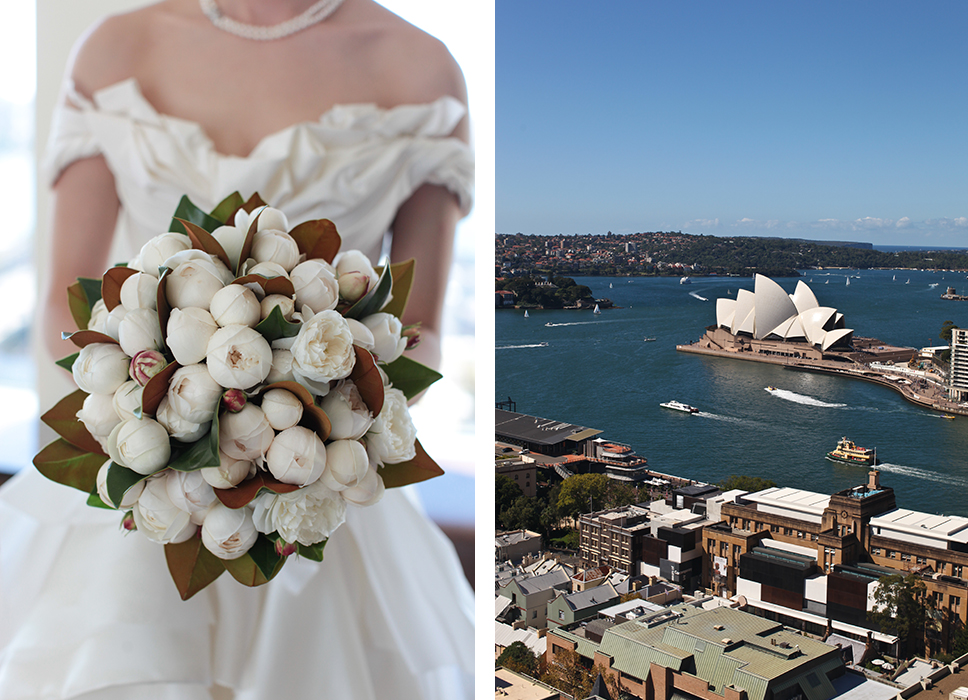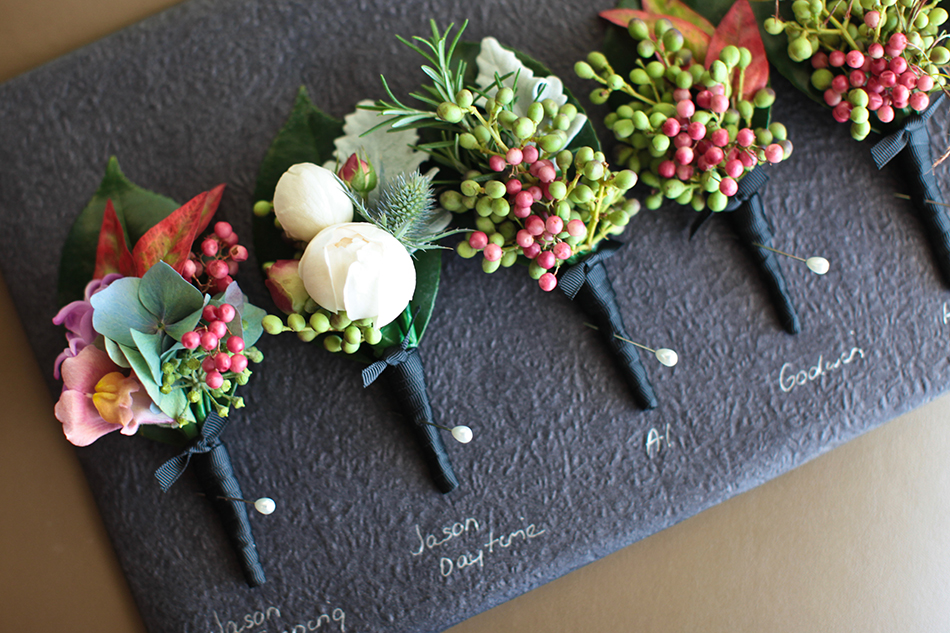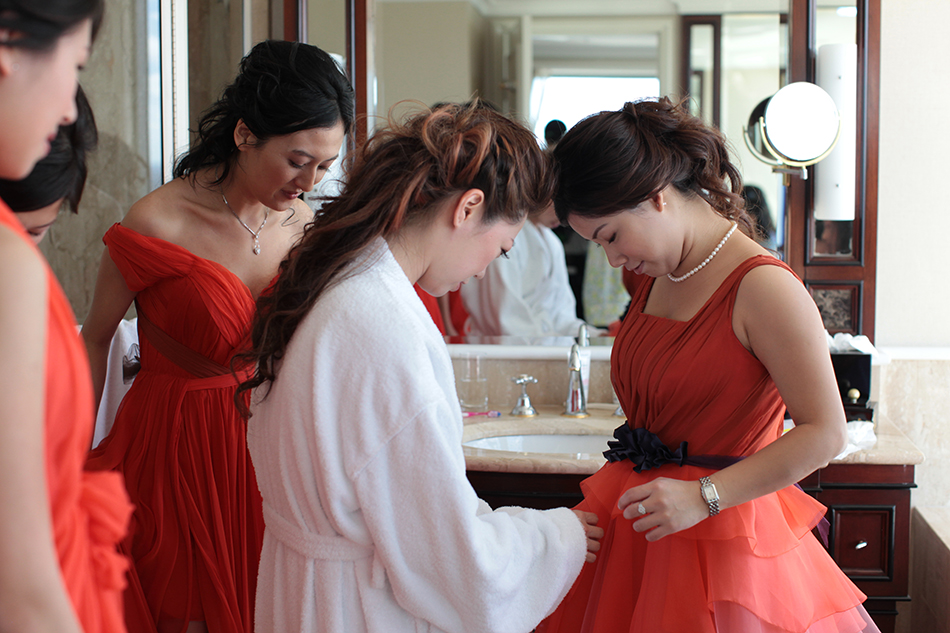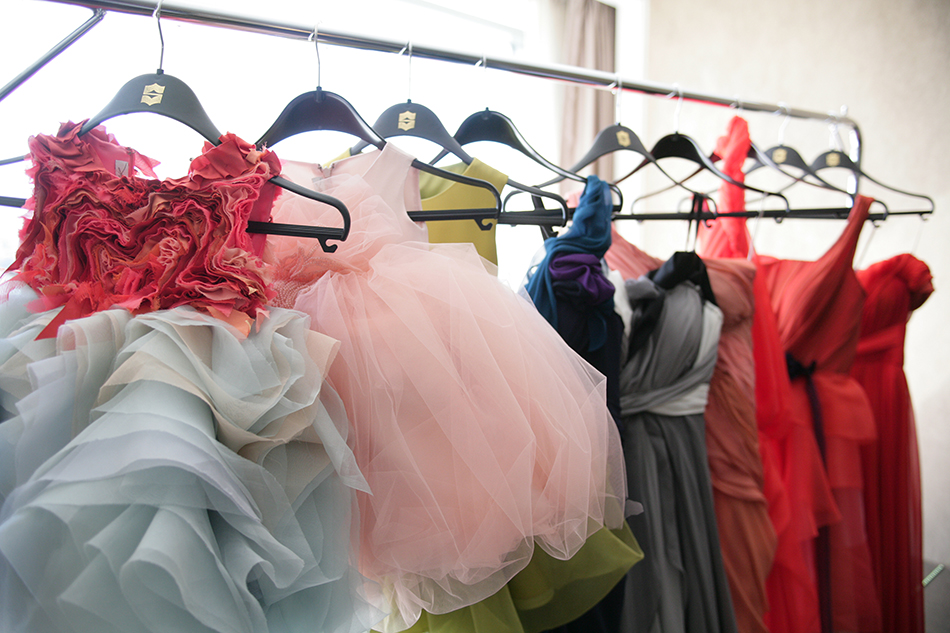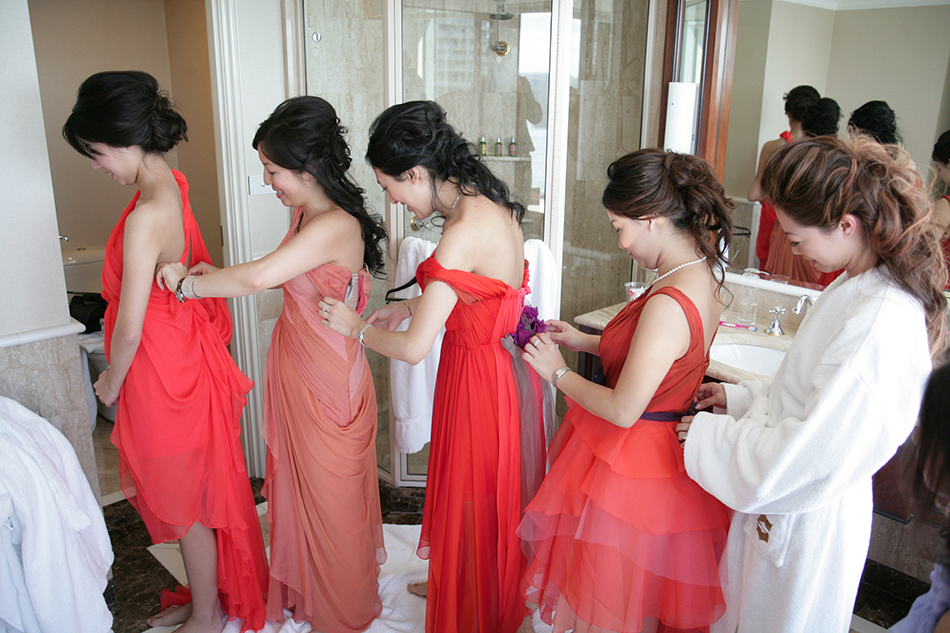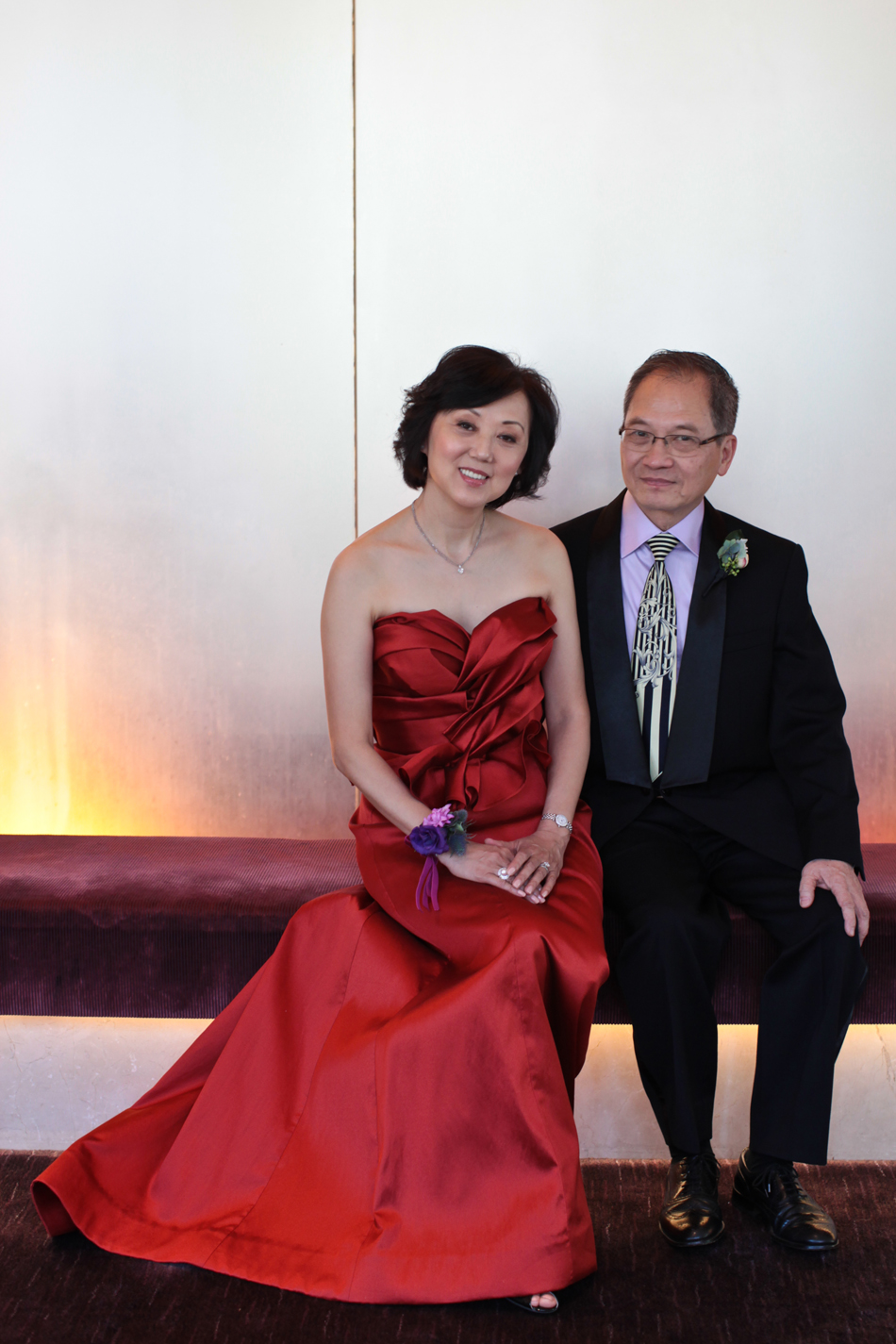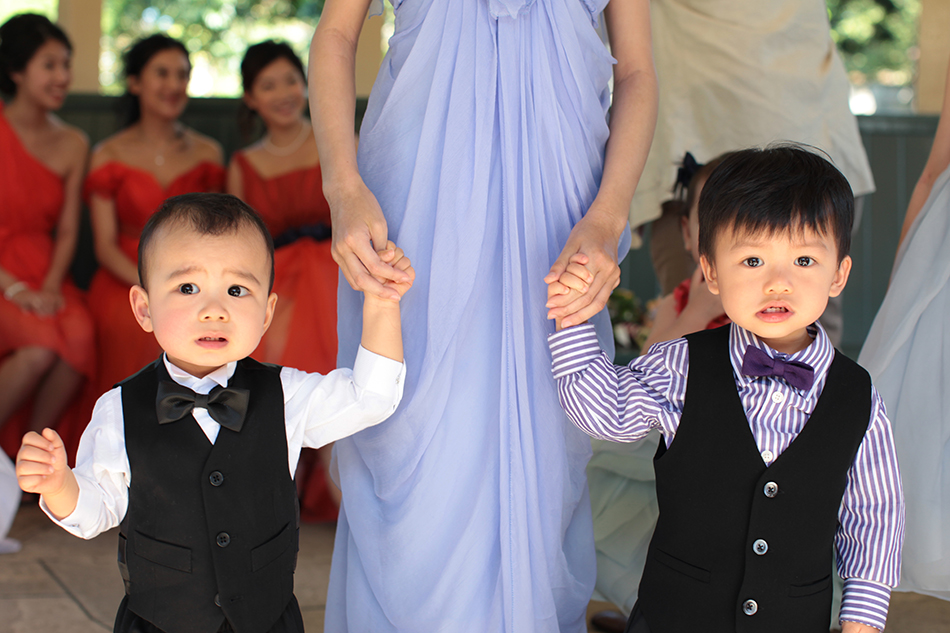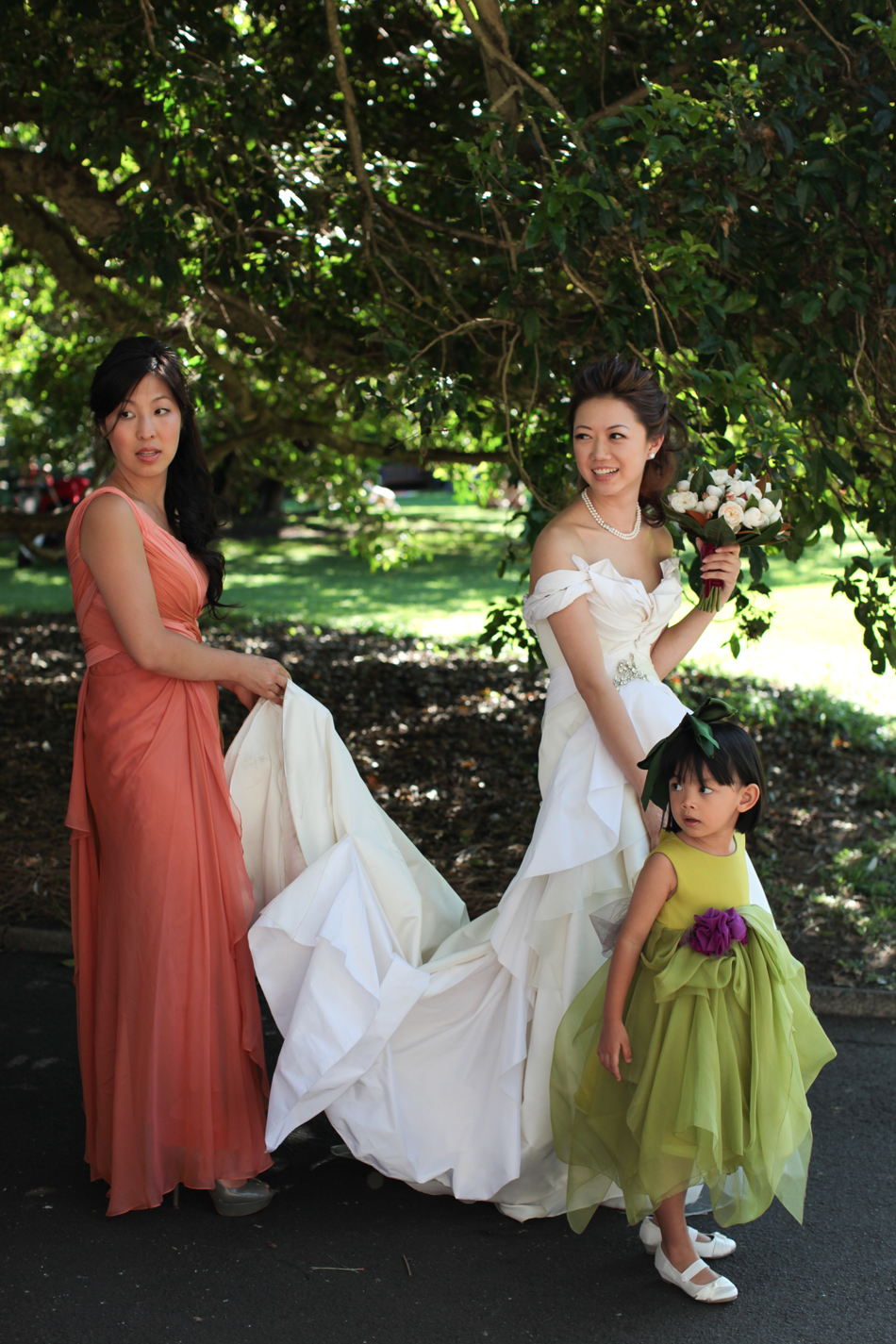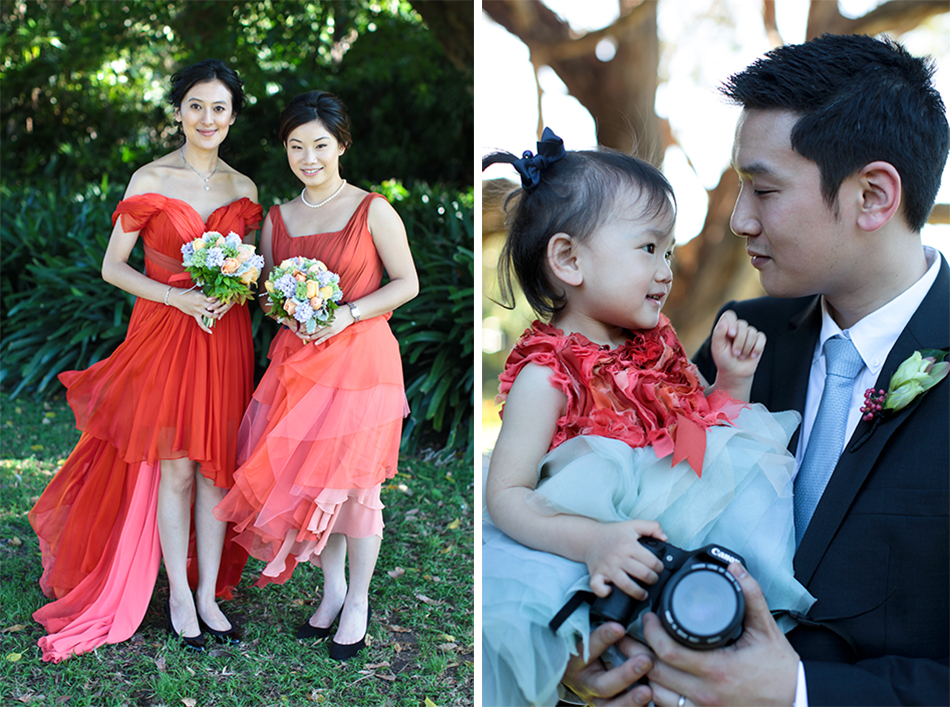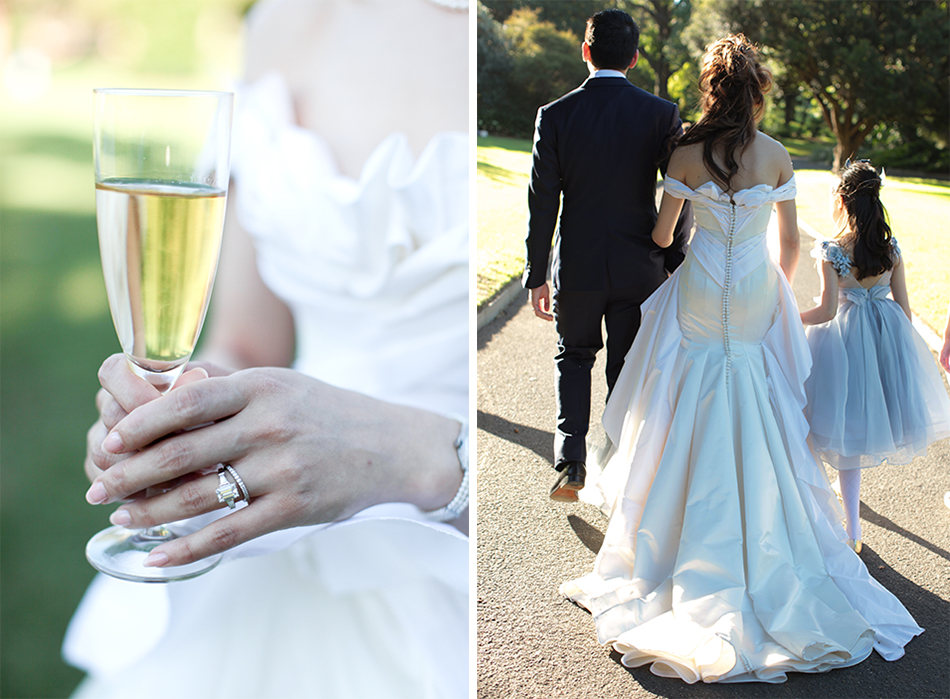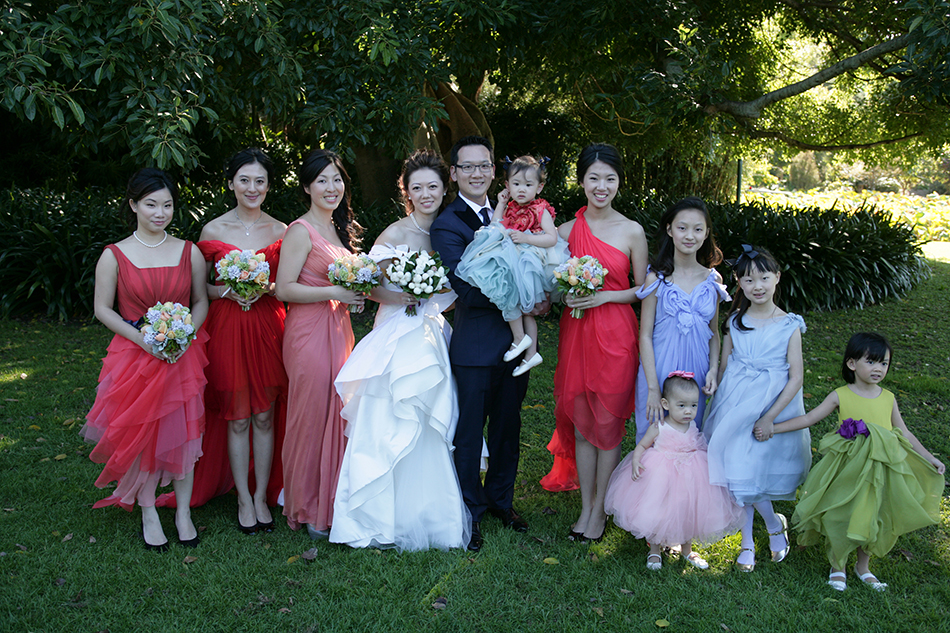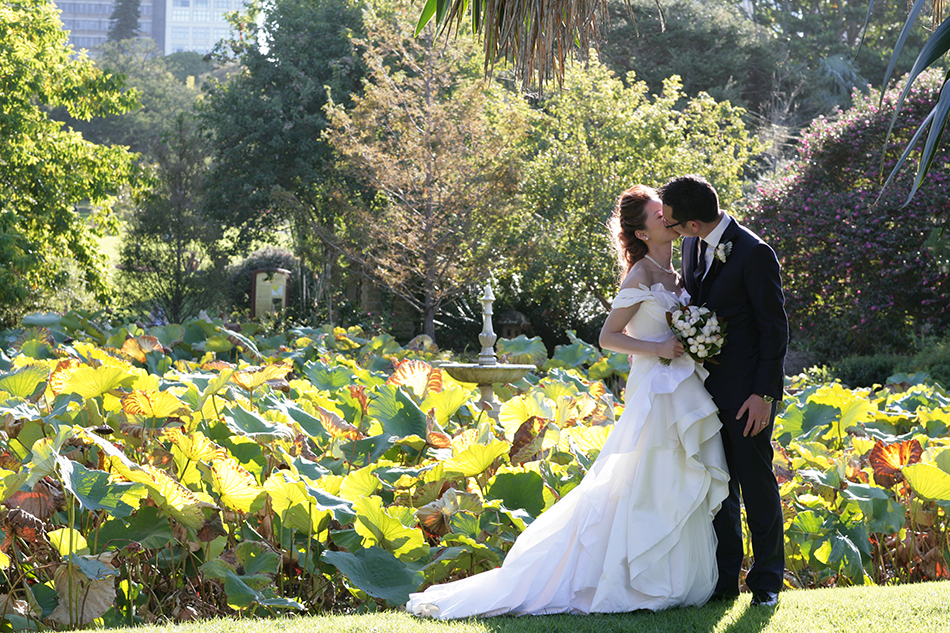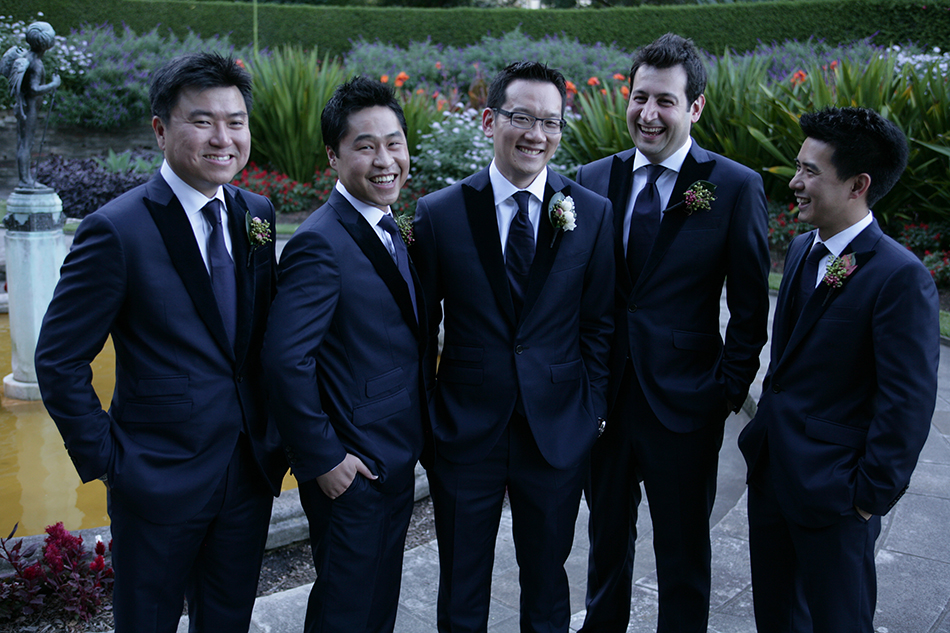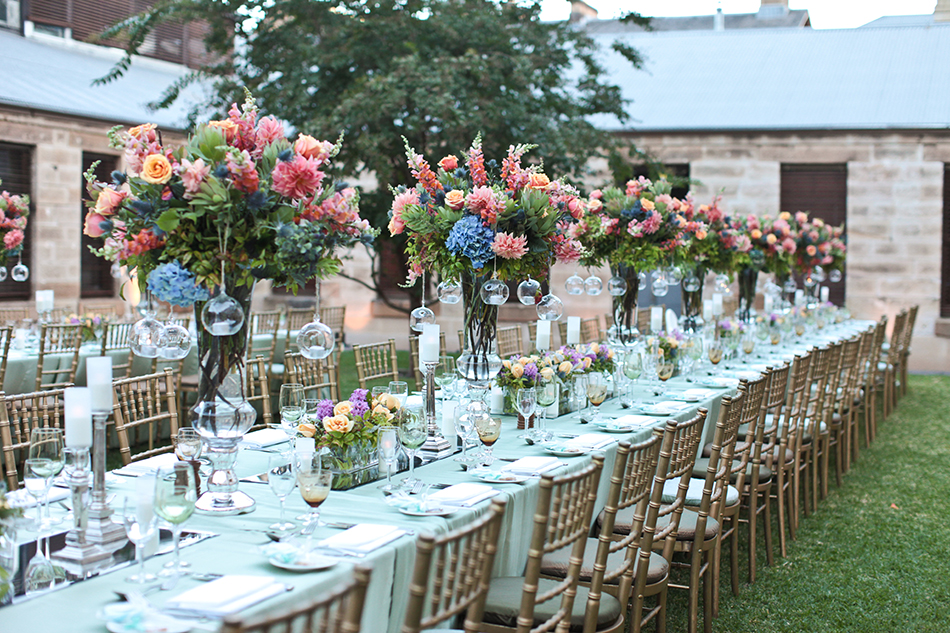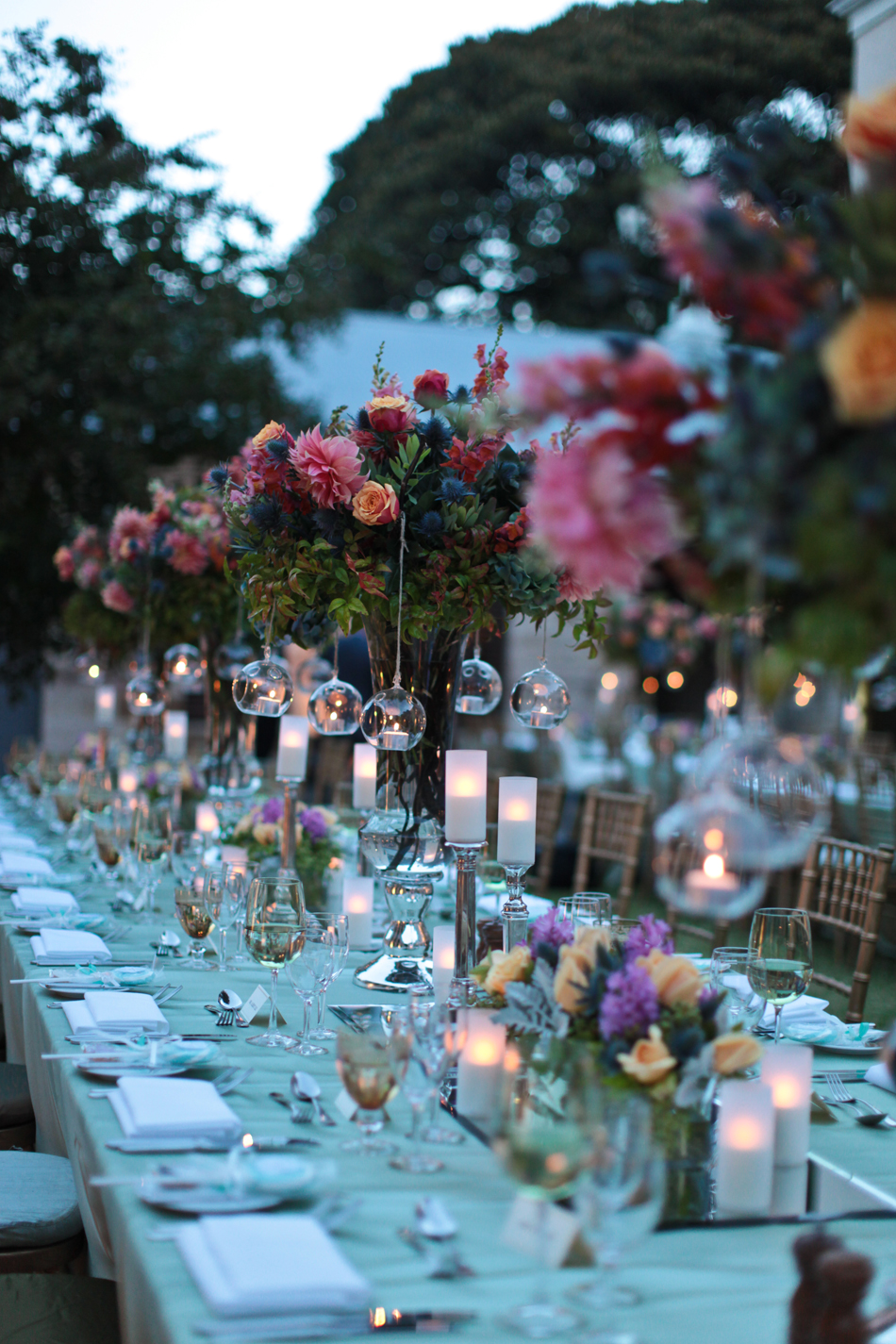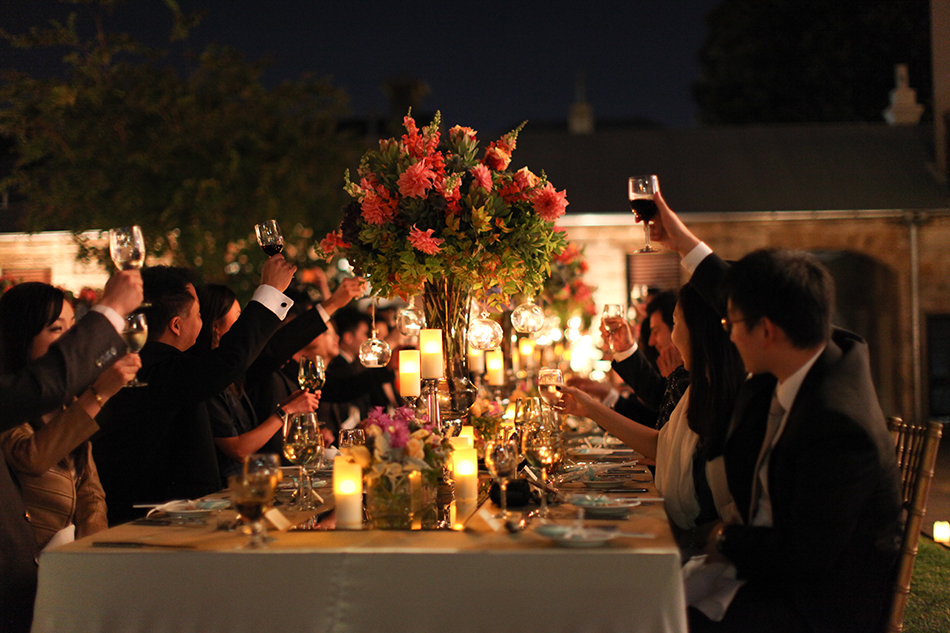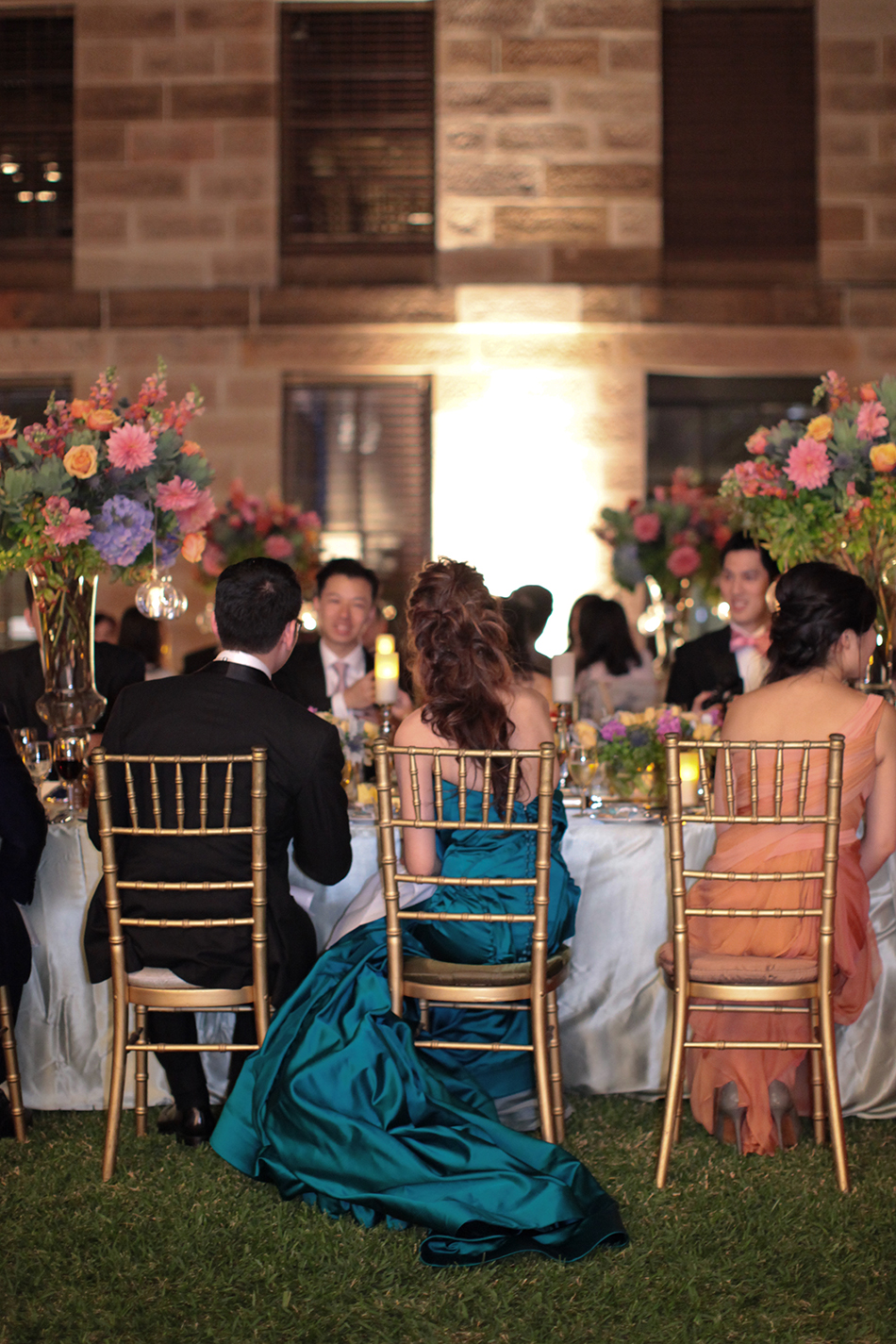 It is always a thrill to hear how far our reputation travels. On this occasion, our Hong Kong based clients followed our social media, press coverage & client reviews before realizing they'd uncovered their ideal boutique photographic studio. What our bride didn't know is that we had also admired her work from afar. Vivian Luk, protégé of Vera Wang herself had been designing couture gowns from her base in Hong Kong for over 4 years. What a thrill it was going to be to capture her wedding day to fiancée Jason in Sydney.
You could guess that she was planning to design her own gown for the day but perhaps not the 16 dresses she decided to complete for her bridal party & immediate family. Vivian's inspiration for her colour theme came from the sky with peach, aqua and coral accents to resemble a sunset. The result was breathtaking!! A kaleidoscope of colour that matched the Sydney Botanical Gardens perfectly. The open-air reception at the historic Mint building was equally as stunning. Legendary florist, Susan Avery designed some of the most beautiful arrangements we've ever seen.
Watching Vivian & Jason's dream wedding come true under the stars was testament to beautiful design & creativity from everyone that was chosen to work on this truly special event.