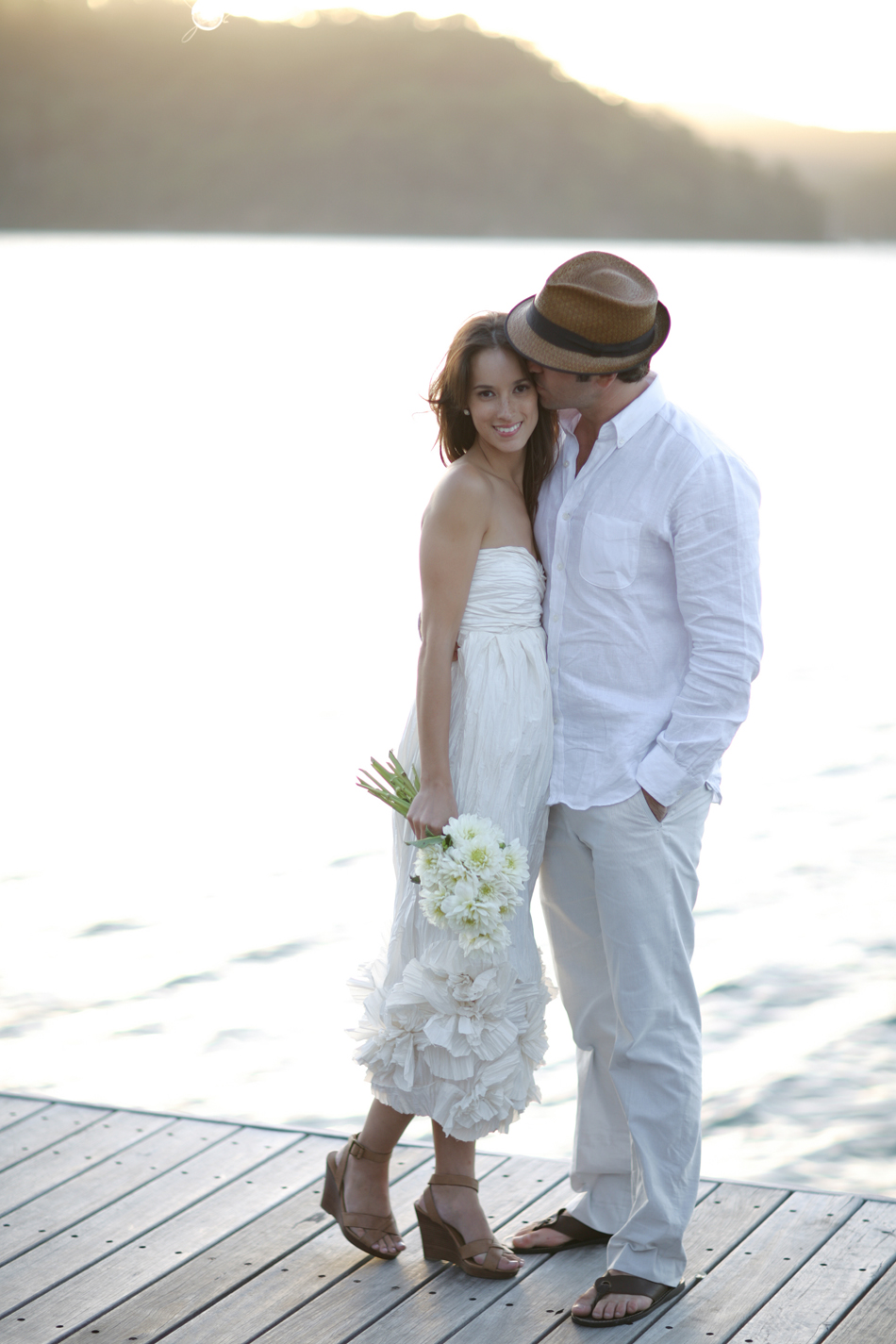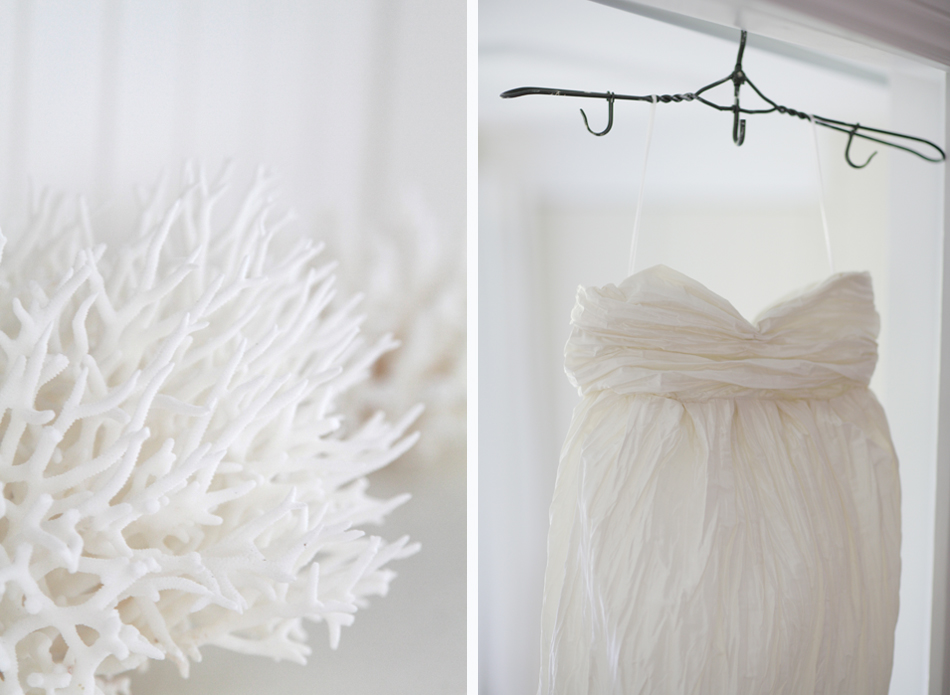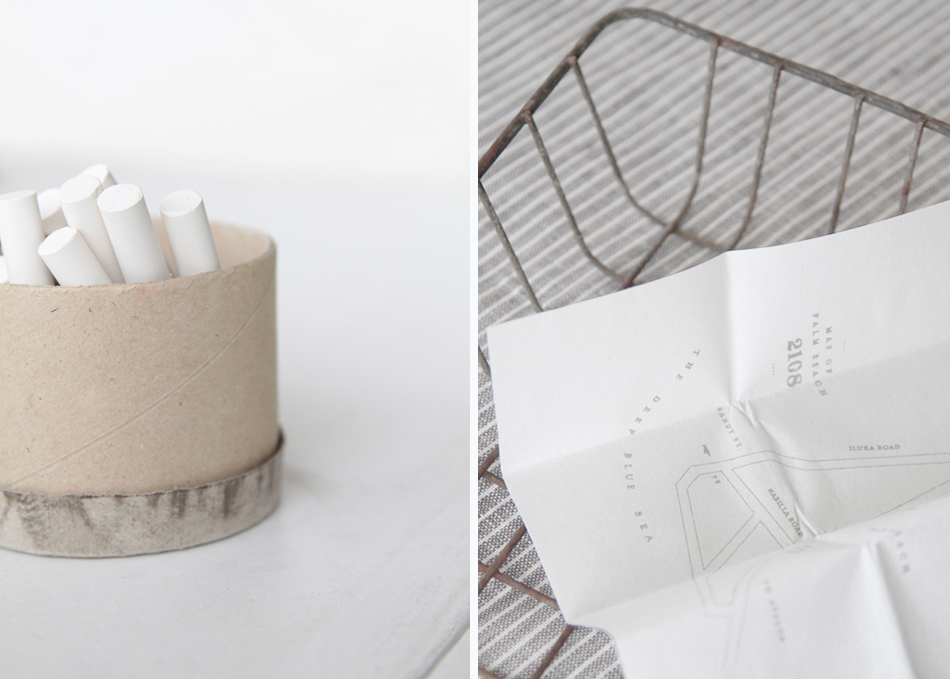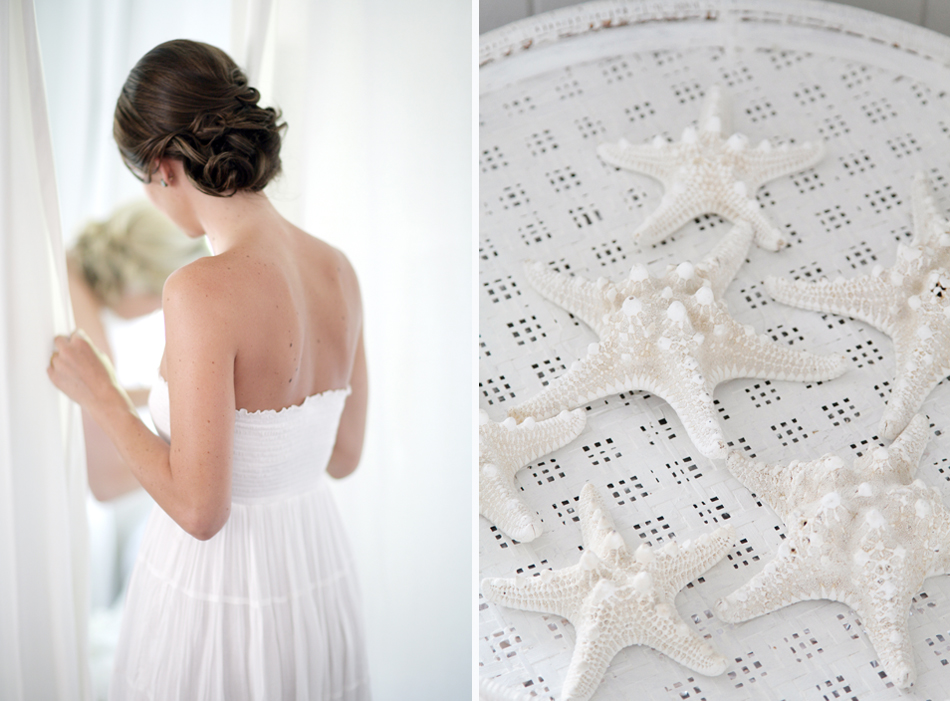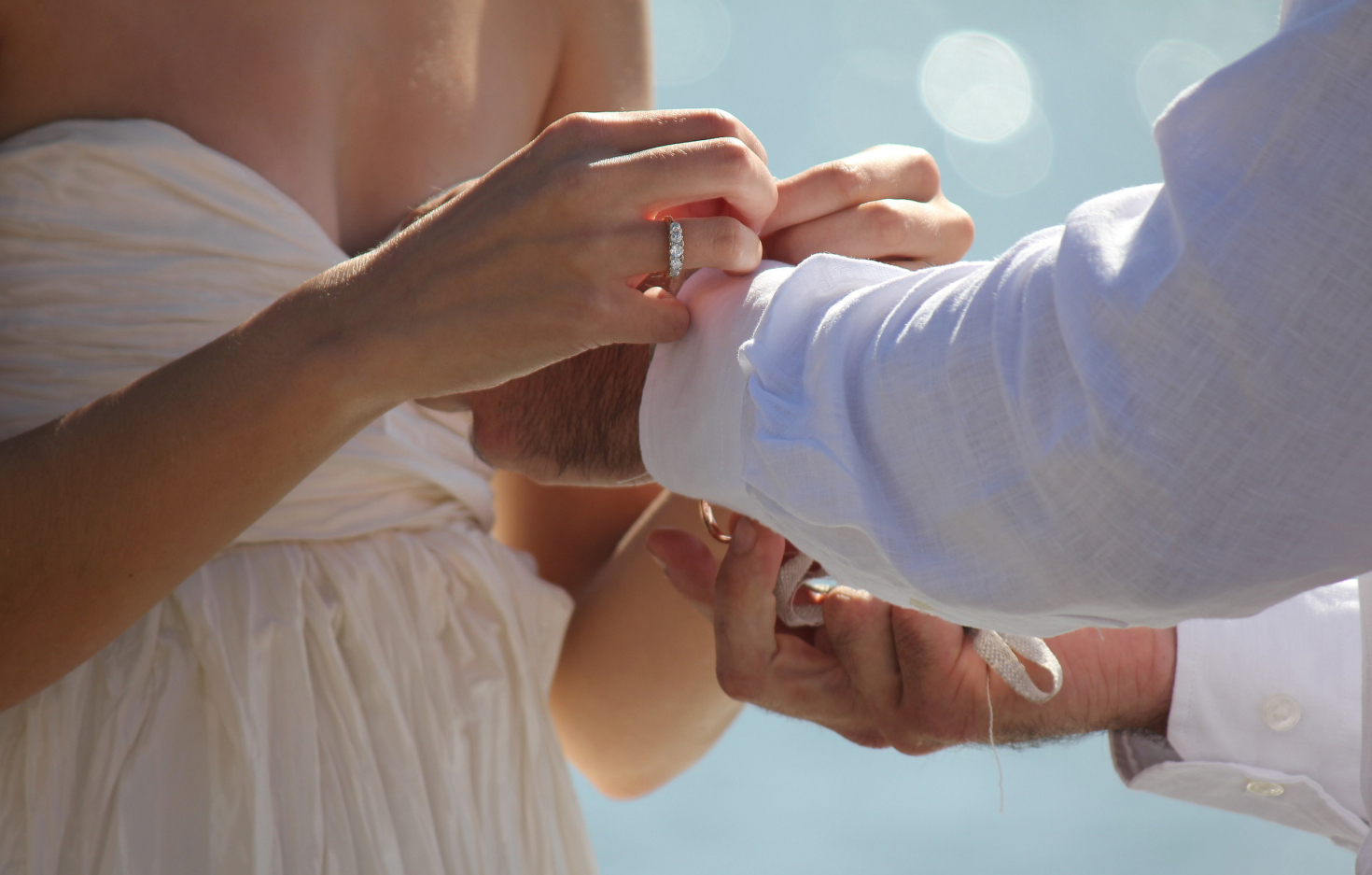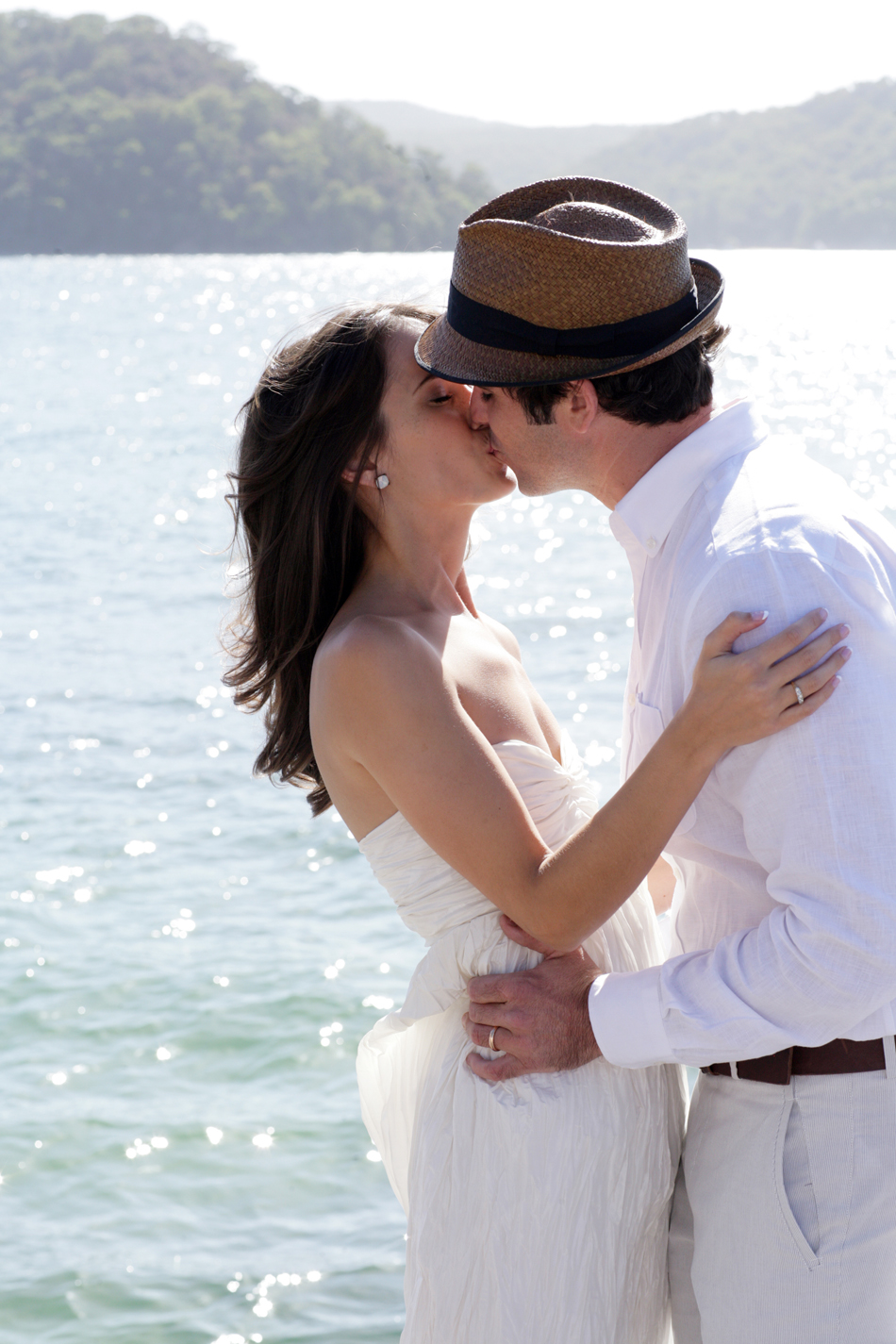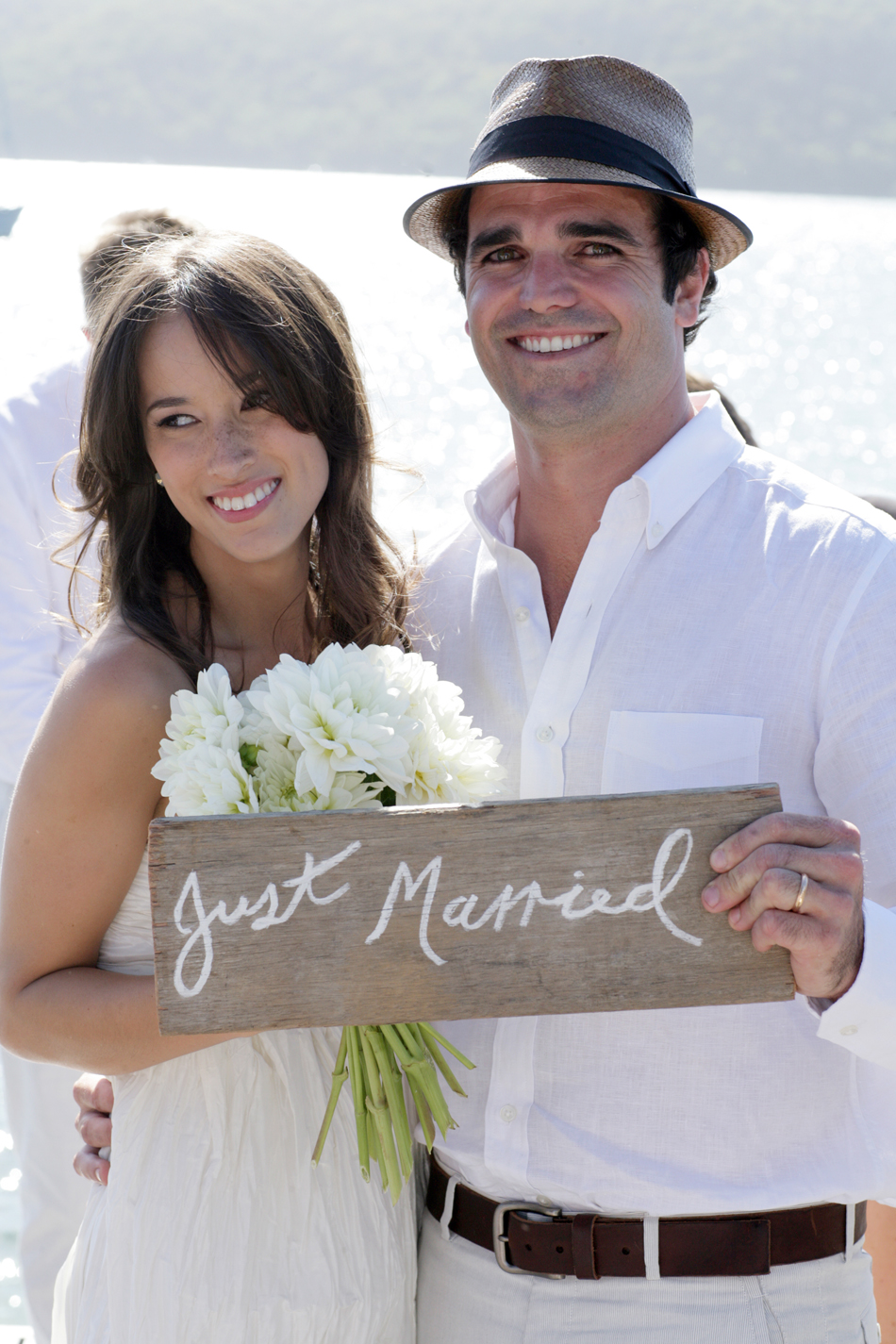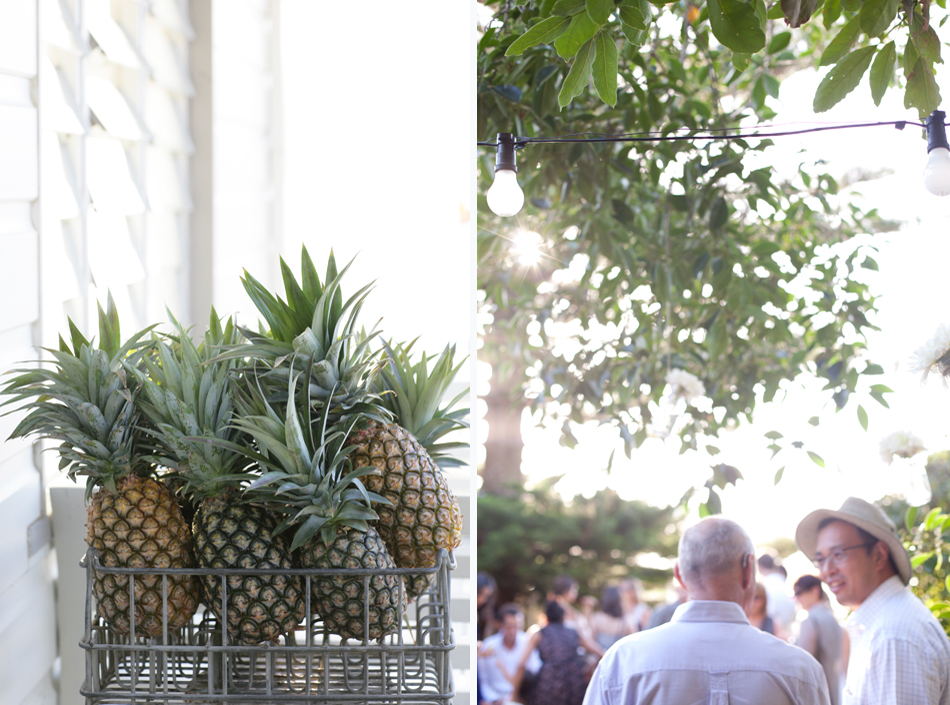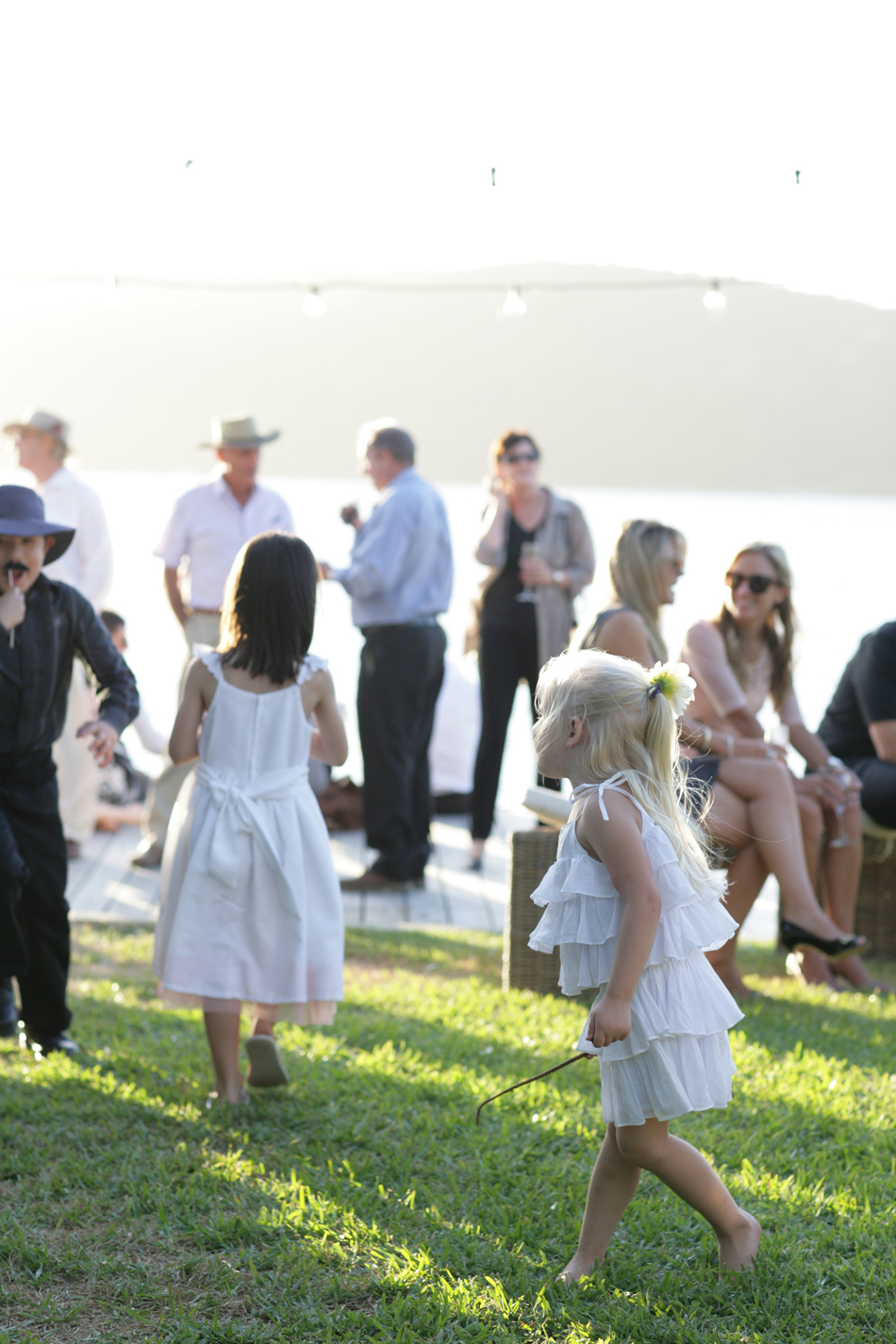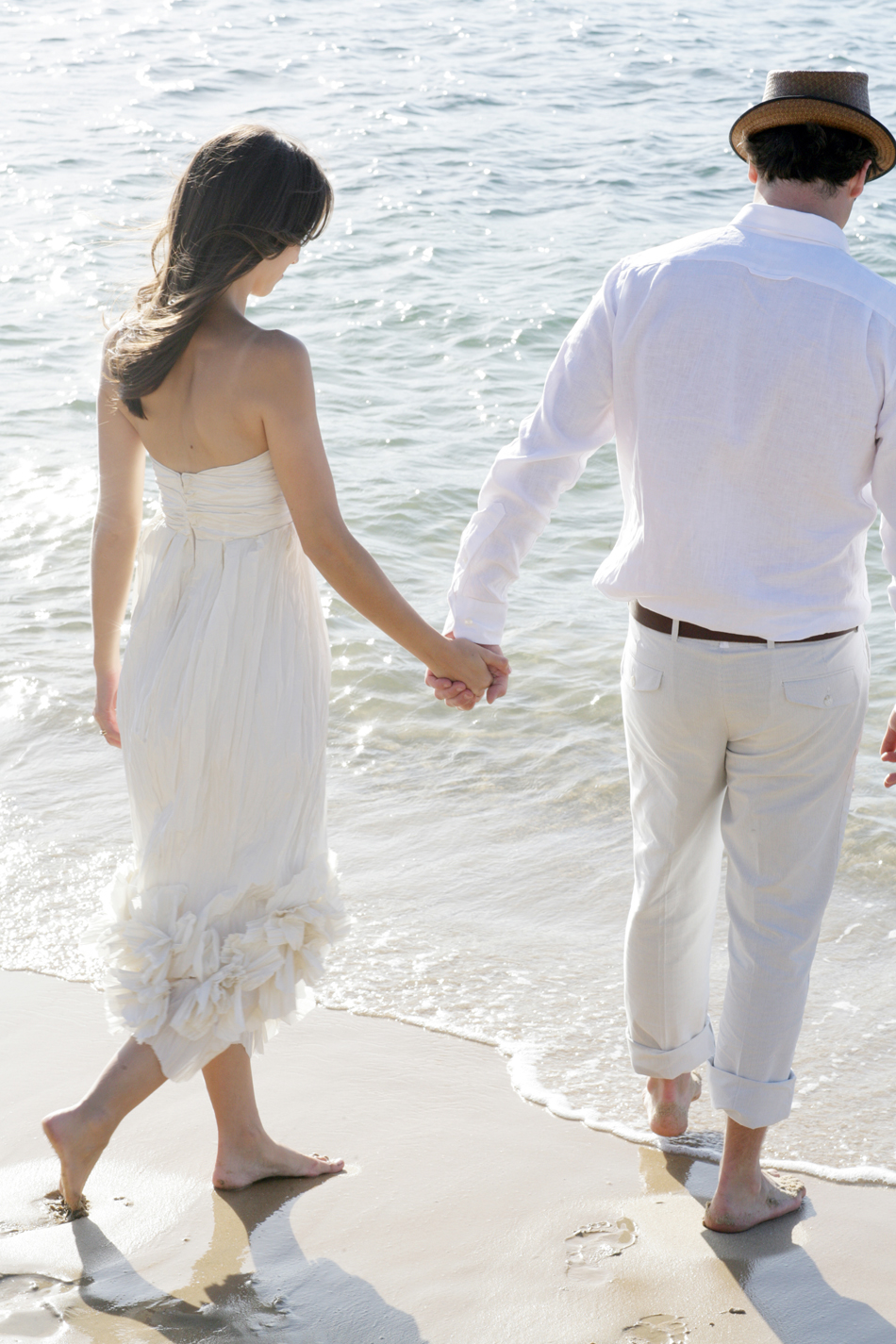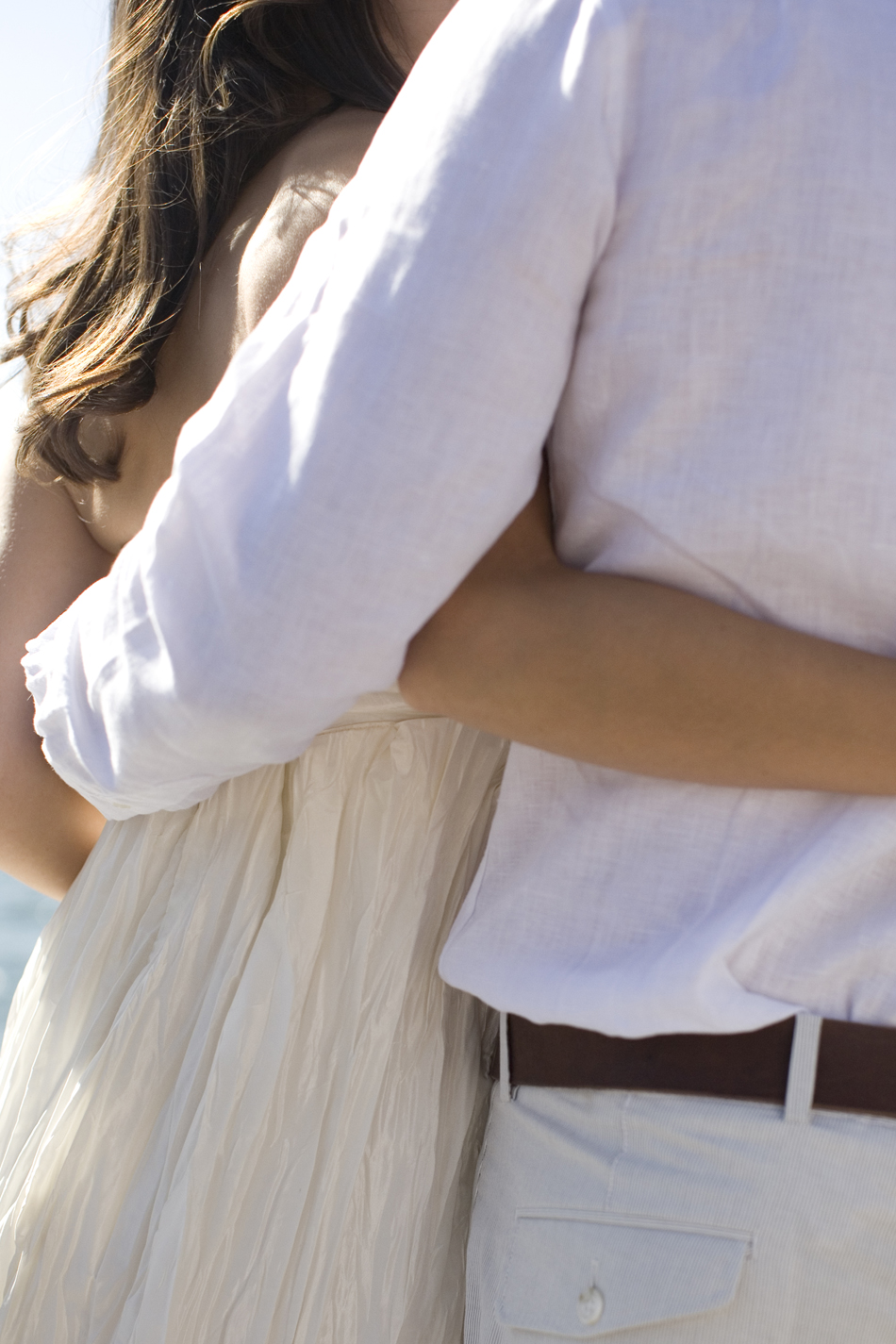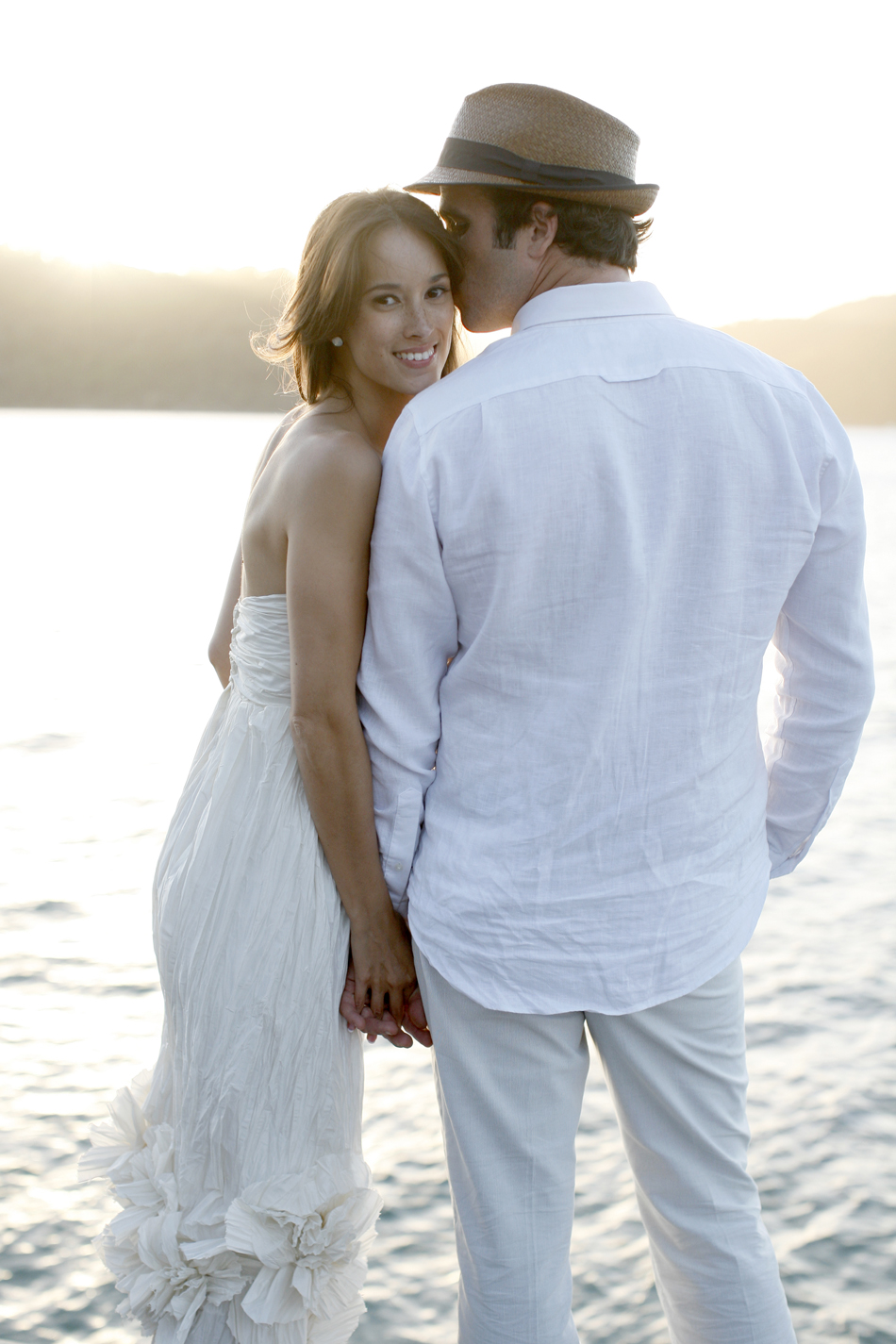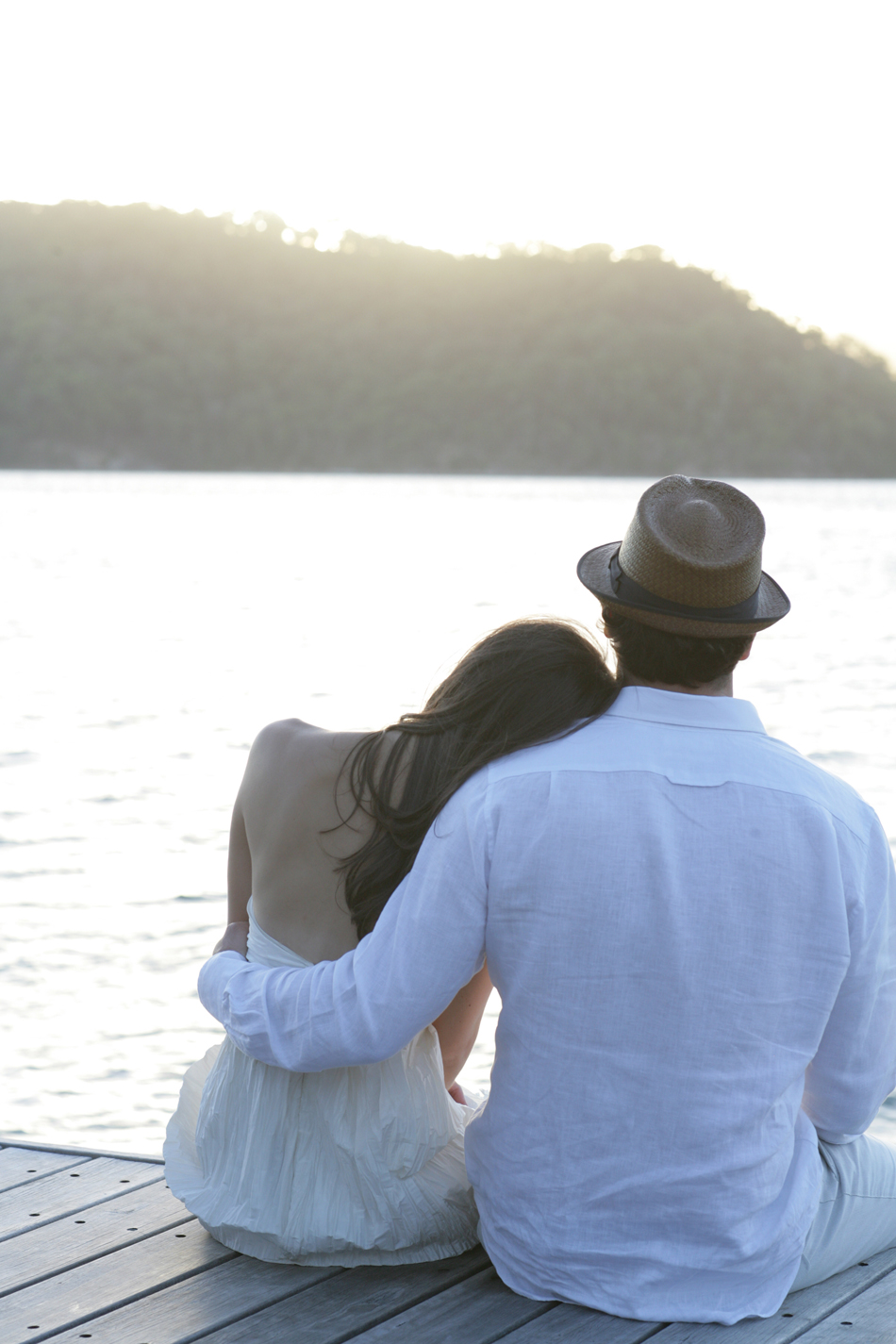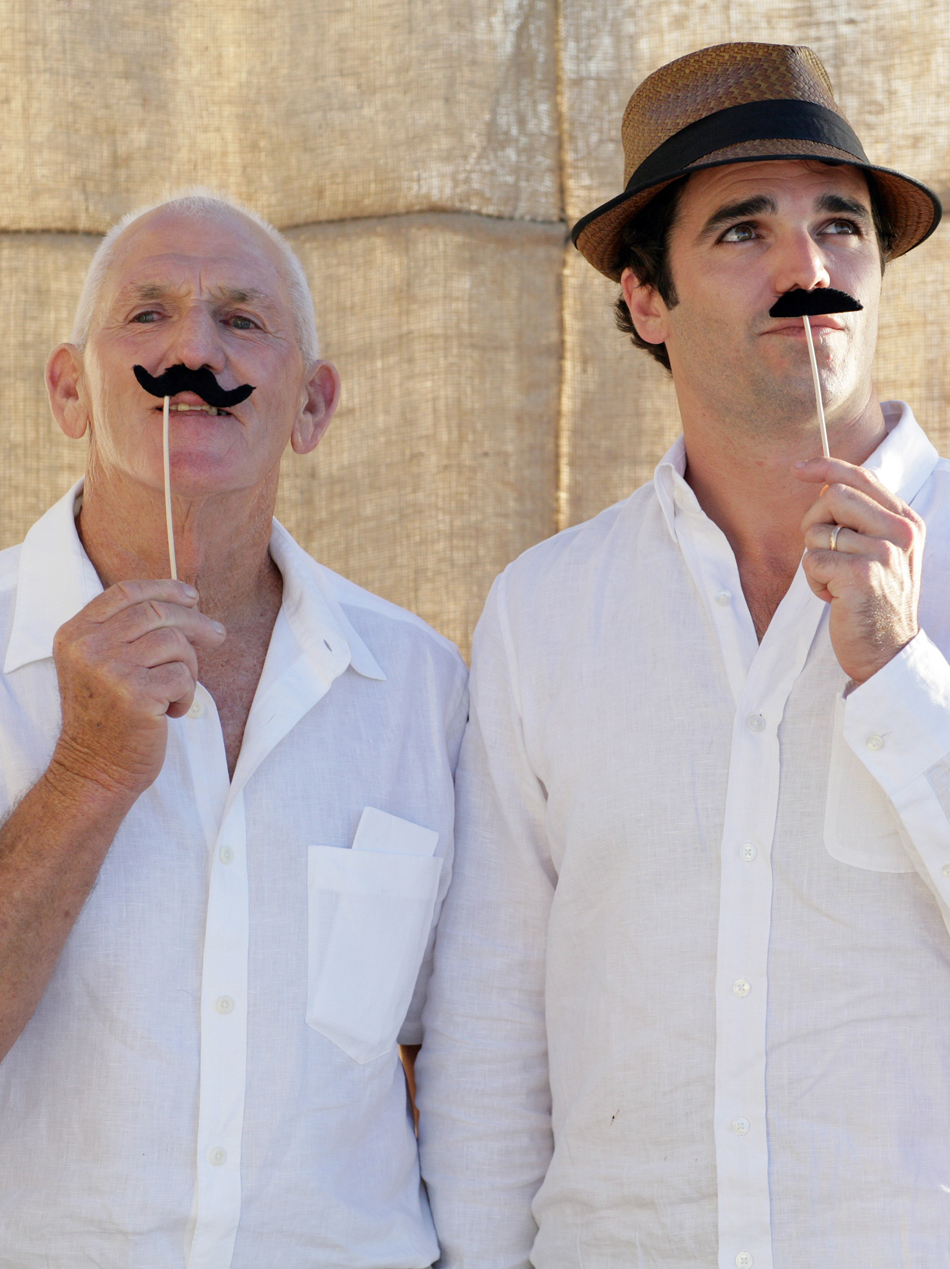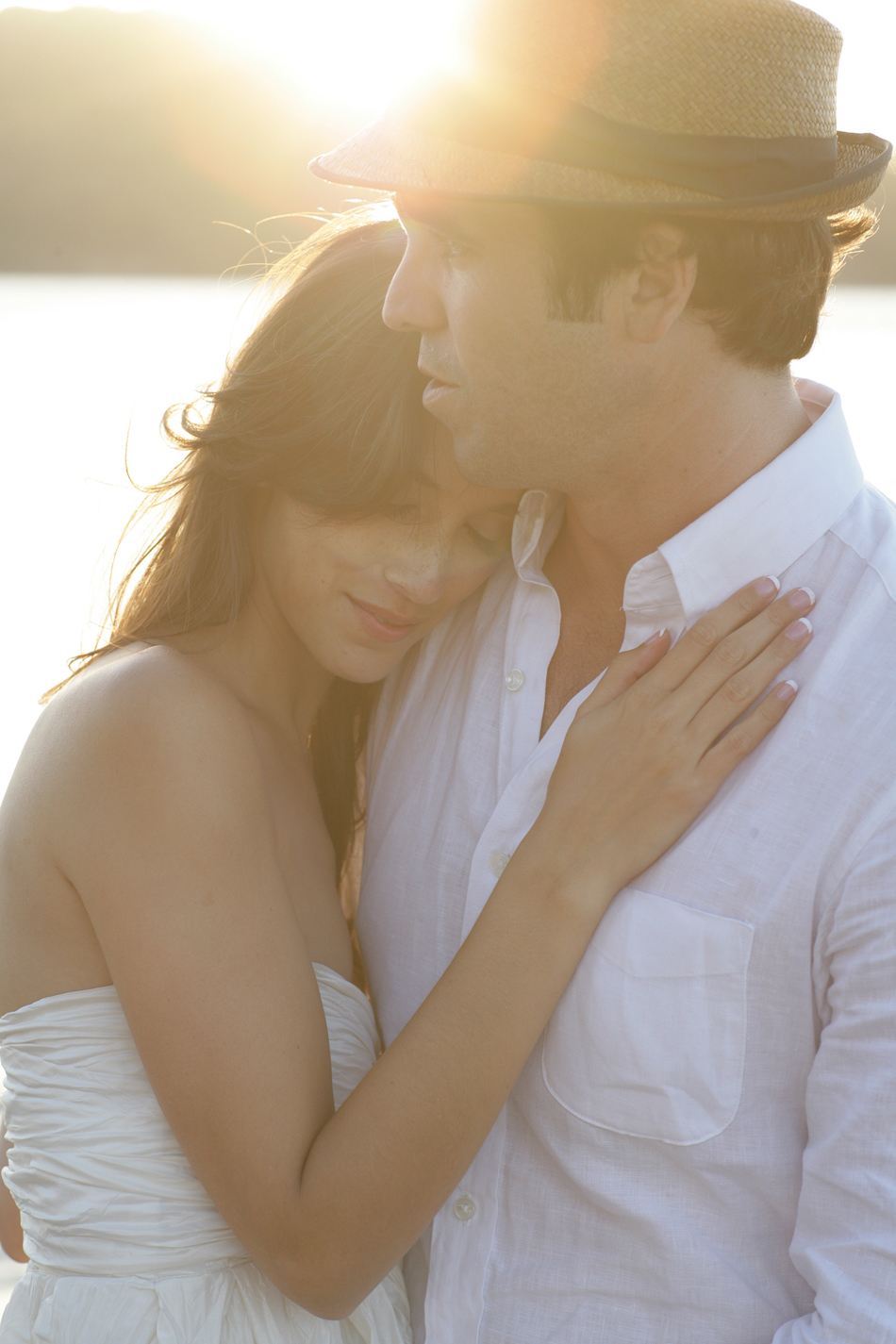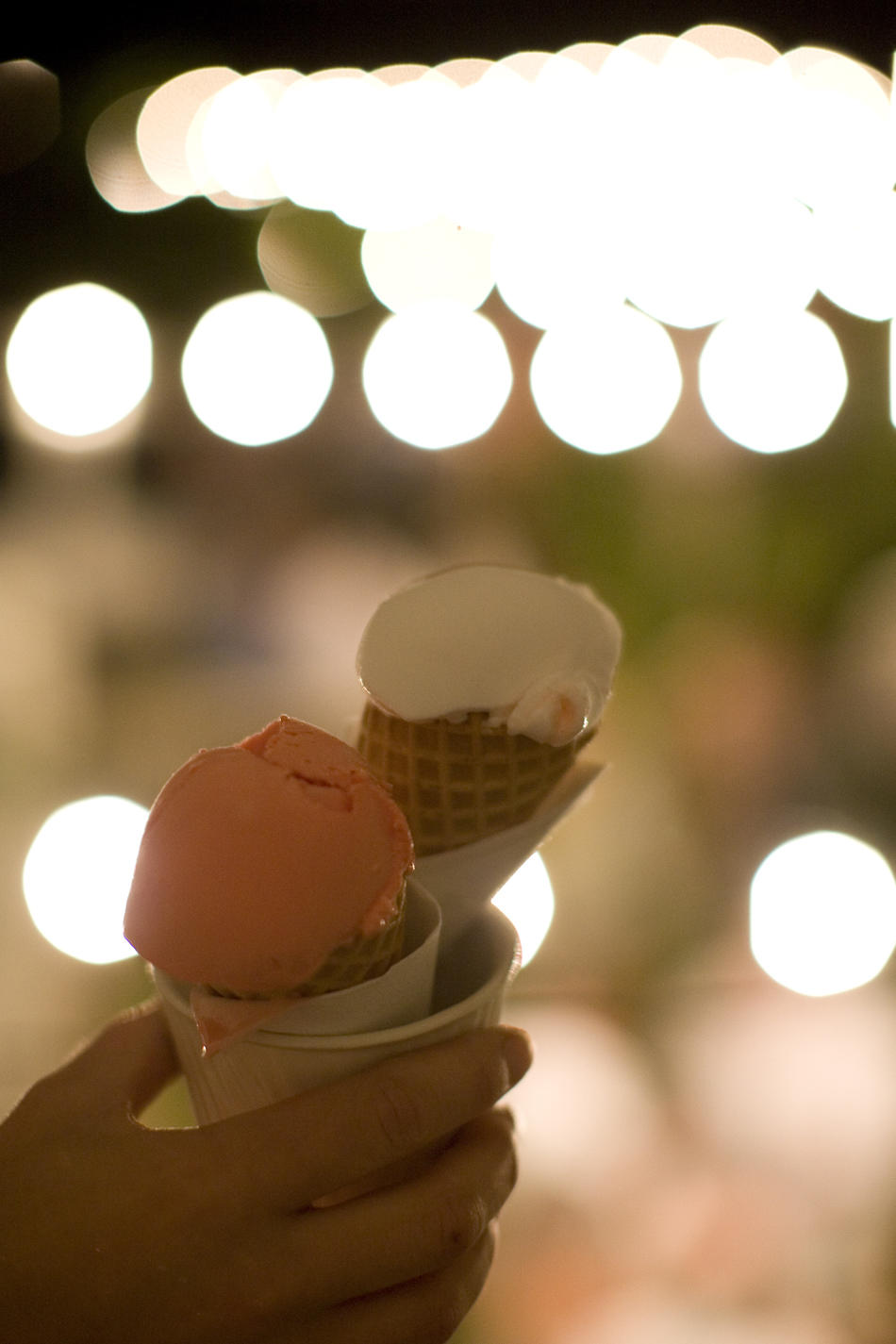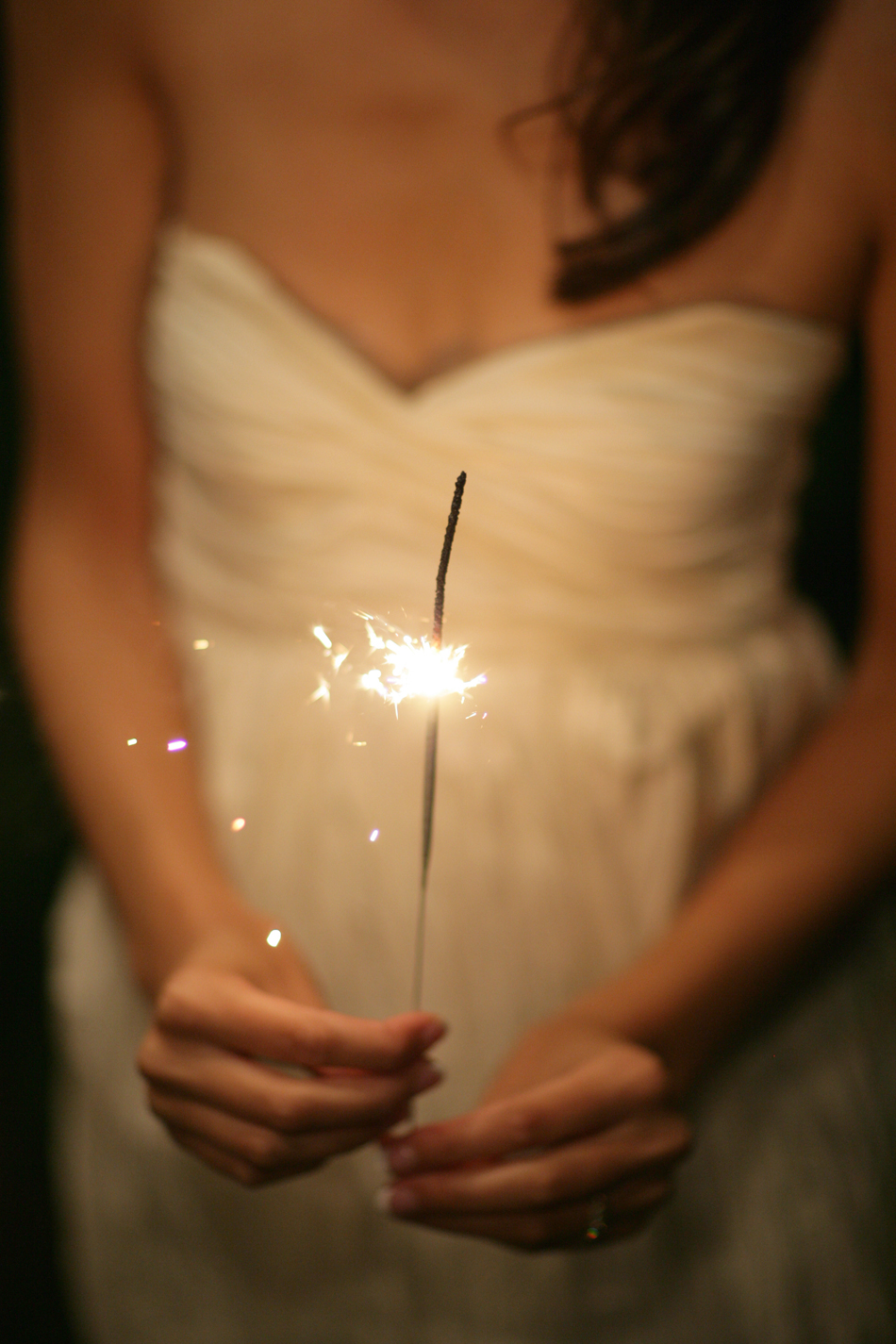 photography/videography:
SugarLove Weddings
location:
Bay Cottage, Palm Beach, NSW
White on white, handmade elegance, simple summer boat house vibe and a plan to host a simple heartfelt event for a small group of family & friends was the dream for our Northern Beaches couple Jess & Russ. They found the perfect private cottage on the Pittwater side of Palm Beach which we were delighted with having firmly believed that you cannot beat capturing a sunset anywhere else in the world. The combination of fresh linen and cotton in shades of white & taupe for the bridal party and crushed silk for the bride blended seamlessly with the setting. The girls carried simple bunches of dahlias in the palest shades of white and pink. The thoughtful hand-crafted stationery and styling on the day were all designed by the bride.
Our photo shoot could not have been more ideal. The weather and light was as dreamy as we could have hoped for and moments walking barefoot on the sand and along the private jetty have become some of our favourite SugarLove pics captured to date. Jess celebrated her Chinese Malaysian heritage with an intimate tea ceremony before the couple enjoyed spending quality time with guests and dancing the night away until the festoon lights. It was truly a beautiful, natural affair – exactly how they wanted. Sparklers, signature rose sherbet drinks, sorbet cones and the best sunset in the world.