Leigh and Bradley were the absolute best to deal with throughout the whole process. So warm yet super professional. We felt at ease and barely noticed they were there on the day. We absolutely LOVE our photos – could not be happier. Xxxx
Leigh and Bradley from Sugar Love are just fantastic – I felt their personal touch each step through the process from the first meeting, during our wedding and upon receiving my photos. Not to mention the stunning photography :)
From the first contact we had and the initial meeting with SugarLove we knew they were the right people and this was the right company to trust with capturing our special day.
We were comforted by their friendly, relaxing and professional nature and not having yet booked in anything else apart from the venue we were impressed with their suggestions and organisational skills in structuring the wedding day around the best time for photos which also helped us come up with our wedding day run sheet which guided everything else. The morning of the wedding day was as relaxing as possible with each of the photographers' calm and efficient nature whilst we were getting ready in our different locations and the photographers continued to always be where they were meant on time to be instructing the right people on what was required and capturing all the moments that made the day so special. We were blown away by all of the images, a great mix of formal and candid shots that sum up the wedding perfectly.
We were delighted to have so many beautiful photos of the venue, ceremony and reception areas before everyone was in those areas as a lot of effort & planning was put into the hiring of the furniture & decorations. The photos captured all of this which is something we didn't even think of requesting but am so grateful we have those photos as we didn't get to see any of the set up before it was full of people partying!
Thank you so much SugarLove!
We will treasure the memories your photos have given us forever.
Bianca and Chris
SugarLove are the best photographers in Australia. Not only do they blend into the day like family but the extent of images they capture at your event is mind blowing. One minute you won't notice them and the next they appear with timely direction to ensure a valuable image is not missed. Having one photographer from SugarLove on your day is the equivalent of multiple crew elsewhere. Their experience is unmatched and their warmth and personality are things all of our guests have commented on. We have engaged SugarLove for the most important events in our lives and will continue to for many years to come.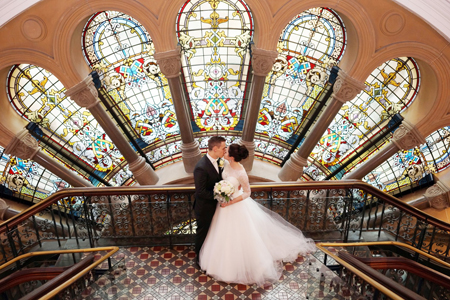 Thank you Leigh and Bradley for capturing our wedding day exactly how we had hoped. Leigh you have been so professional and friendly from our initial enquiry right through until the end. You also were wonderful putting my mind at ease days before the wedding when I was unsure about the logistics of a couple of shots. Bradley was warm, funny and friendly on our wedding day and helped Andrew relax before the ceremony! No easy feat! Many of our guests remarked how unobtrusive Bradley was on the day/night and yet he captured shots of every single moment – amazing!  Thank you again. You have captured photos of the moments we will treasure forever x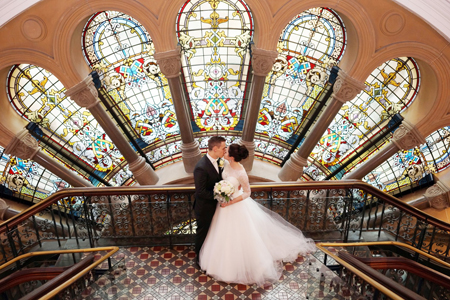 Thank you so much for capturing our wedding day so perfectly! We love every single one of our photo's and you worked tirelessly to ensure we had a nice photo of every single person who attended our day along with all the combination shots we requested. Even though our wedding was in the Southern Highlands of NSW where SugarLove are not based we thought it would be hard to organise everything, but Leigh was very easy to communicate with and very accommodating.
Thank you again for making the photography side of our wedding so easy and for providing us with such beautiful memories of our day! Xo
Dear SugarLove, Dave and I cannot thank you enough for our STUNNING photos, we absolutely love them all! Leigh – you have been amazing to deal with every step of the way, from our first meeting to all the work post-wedding. Bradley and Trudy – we loved working with you both on the day, you were so much fun, made us feel at ease and captured all the shots we wanted from the 'traditional' wedding photos to the edgy modern shots.
We would recommend Sugarlove to all future brides and grooms, we knew we were in good hands with Sugarlove on our team! Laura and David x
We didn't deliberate at all when choosing a photographer – Sugarloves' reputation was flawless and after meeting with Bradley I knew the photos would come up exactly as I wanted them. Unlike some other photography companies, Sugarlove was able to tailor a package and terms that were suited to our needs. On the day, Bradley was calm and unobtrusive but really engaged in the event – and he wasn't shy about risking life and camera for a great shot! The images elicited incredible complements from friends and strangers alike, but the beauty, light and sense of moment in the shots warrant every one. I'm so happy with the photos and I'm sure I will love them just as I do my new husband – for many years to come.
SugarLove are the best of the best….their professionalism, fabulous style and friendly demeanor makes them the most influential wedding photographers in Australia today.
Thank you so much Bradley and Leigh for the wonderful photos and memories you captured on our wedding day at Sergeants Mess. From the start, Leigh was very responsive and easy to work with. They worked with our schedules and reduced any worry or stress that we may have had. Bradley was easy-going and worked with us to capture all the amazing moments! Thank you again for everything. Danielle & David
We've just received our wedding album and we absolutely love it! Thanks so much for capturing our special day so beautifully. With so many happy memories, it was hard to decide which ones would make it into our album. We thought we loved the online album, but the printed album blew us away. You both made the whole process so easy and effortless from our first meeting to the delivery of the stunning final product. I would have no hesitation recommending SugarLove to anyone.
We can't thank Sugarlove enough for our amazing photos that depict the magic of our day! Bradley and Rowena were so incredibly professional on the day and captured such beautiful moments that we will treasure forever! Being interstate right up until the wedding day without a chance to meet was made so easy with Leigh being a true pleasure to work with making everything so easy and effortless every step of the way! Thank you for such beautiful moments of the most perfect day! We would recommend you to absolutely everyone who wants their magic captured so beautifully xx
Thank you so much Bradley and Leigh for the beautiful photos and memories you captured on our wedding day at Watson's Bay. The day went by so fast. It has been such a delight to re-live all the happy moments through the photos. Hardest part was selecting the photos for the album as there were so many amazing photos to choose from. Thank you again for everything. C&D x
Massive thank you to Leigh and Bradley for capturing our wedding day so perfectly! Every photo was just stunning! You guys made it so easy and relaxing and knew all the best spots for the photos. I was so overwhelmed when we saw our photos for the first time, they were even better than I could have ever dreamed of! Love, love, LOVE! I highly recommend SugarLove – best photographers in the biz! Carla & Simon xx
Thank you Bradley and Leigh for capturing our special day at Quay in Sydney. We couldn't be happier seeing all the wonderful moments you managed to capture in only 2hours. The love and happiness just radiates from the photos. After seeing the pictures, our parents wished you were coming to our main ceremony in France as well!
As an international bride the task of choosing a photographer via email was always going to be challenging one. However, I found SugarLove via their excellent recommendation from our venue and their beautiful photos on Polkadot Bride. Once we had a look at their website we were sold! Leigh was a pleasure to deal with via email and was always prompt, friendly and helpful with her replies. Meeting both Leigh and Bradley less than 2 weeks before the big day ensured that we felt relaxed and at ease of the day. On the big day Bradley was a true professional and captured some amazing shots without ever being intrusive. The captured our smiles, our kisses and some gorgeous shots of my Pa. I will be forever grateful for choosing them. The photos are simply wonderful.
Your service has been EXCEPTIONAL! Right from the first point of contact, I have experienced nothing less then the best. Bradley and Lauren have produced amazing results. Everything was picture perfect. The service was so personalised, and this made Ben and I feel so relaxed in front of the camera. We were also really impressed with how diligent both Bradley and Lauren were. They kept well to time and made sure everything stayed right on schedule. Along with the free wedding coordination, we also received free styling advice! Bradley and Lauren made sure we looked well groomed at all times. With every capture, I knew it would be flawless, especially after receiving our pre-wedding pictures which told such a beautiful tail. I had nothing but absolute confidence on our wedding day.
I was so excited to receive our photos within 28 days. There are just so so many beautiful shots to choose from!
And now to you Leigh. Your support has been amazing! You have always gone the extra mile and understood our every need. You have even accommodated us in ways that I am sure no one else would have. You are such a delight to deal with and your warmth is so inspiring. You are a true gem.
Overall, I would most definitely recommend SugarLove Weddings to anyone who loves this creative style of capturing. You will not be disappointed!
I knew I was in safe photographic hands with Sugarlove after seeing their stunning shots of my friend Alice's wedding end up on the cover of Real Weddings. But we were blown away by how great the company was when it came to capturing our big day. Leigh was so helpful, friendly and accommodating – especially as we are based overseas and were trying to organise everything from afar in a short space of time. Bradley understood exactly what we wanted – shots that captured the vibe of the day and told a story, rather than endless formal photos (although we wanted some of these too). Bradley's manner was really calm and friendly – for the most part, he discretely moved around our day capturing spontaneous moments, but then exerted authority when needed for the group shot after the ceremony and for gathering family for some formal shots. He even helped out in moments of crisis – getting the father of the bride's buttonhole right and calming down the bridal party when one of the bridesmaid's dresses split and needed urgent stitching! He was a pleasure to be with on such a special day, as well as being a great photographer, shooting some really breath-taking images of the wedding. We say look no further to any couple searching for their wedding photography team!
Leigh was very professional and understood our style from the initial meeting and prep for our wedding. On the day our photographer did an excellent job at ensuring we got all the photos we wanted and also suggested a couple of locations we hadn't planned which turned out great! We were really happy with the photos that we got.
Hi Leigh, I just wanted to say a huge thank you again….I cannot….CANNOT stop looking at the photos – I have looked at them every day and honestly hold my breath every time I look through, they are beautiful. A BIG thank you to Bradley, he truly captured the essence of our wedding….chilled, relaxed and fun – but full of love. Every shot just brings the whole day back to life. Dealing with SugarLove has been my favourite part of the entire wedding organisation…everyone has been more than helpful. Thank you again to everyone in your studio – apart from marrying Alex and having Isabella, using SugarLove is the best decision I have made in a long time!!! Lots of Love, Lauren, Alex & Isabella xxxxxx
We have been looking at the photos pretty much every day – and we just adore them! We've had many a slide-show nights with our families. They are so beautiful and the mixture of images from both photographers was brilliant. Some are so classic and beautiful. The light is just amazing. And then we have the most gorgeous candid moments of us and our guests. They were so unobtrusive nobody even noticed how much work they were doing all night. And we had so much fun with them – we would have been quite happy just posing away with our bridal party all afternoon.
So thank you! We will continue to recommend SugarLove to absolutely everyone and anyone!
Bec & George x
Just wanted to say thanks for our beautiful wedding photos. They are the perfect balance of capturing heartfelt as well as fun moments, whilst still providing some more formal aspects that our traditions require. We will treasure them always. Bradley was the perfect choice for our photographer – a great attitude, a big strong man to control our crazy loving families and light footed enough to barely notice him. His calmness was helpful in what can be potentially stressful situations. We just love the photos – Brad is a gem! I was pouring over them – (Conrad couldn't believe how long it took me to look at each photo) They are absolutely gorgeous, it is amazing how he gets the right light/blurs the background a little and captures those moments. I adore his photography and wish him luck in his directorial debut. I remember looking at an editorial of your wedding when we chose Bradley and thinking we loved that style and elegance, so knew he would get what we wanted.
We could have not been happier with SugarLove and will be forever grateful for our beautiful weddings photos. Bradley Patrick was effortless to work with and there was not a special moment go by that he did not capture. Our whole experience with SugarLove had such a lovely vibe – we could not possibly have asked for more.
We would like to say a big thank you for making such a special contribution to our wedding day. We are so in love with our photos, they are a beautiful representation of the day. Bradley's ability to capture a moment is truly unique. His work stands out amongst the rest. Looking through bridal mags & blogs you can easily pick the SugarLove ones. The photos are natural, youthful and timeless. Thank you once again x
Hi Leigh,Yes, yes, yes. I have received our album & what an AMAZING job you and your team have done!!!I am more than happy with it……Its just beautiful, 100 times better than what I ever imagined. I can not say thank you enough for my gorgeous album-another happy customer from SugarLove.I will be recommending you guys to everyone.
Thank you so much. We just sat down and looked at all the amazing shots!! Couldn't be happier – there are so many good ones I don't know how we're going to choose. Our photographer was so natural and a wonderful person to have around on our special day. Even the usually camera shy have found their way into beautiful photos!
Thank you for such gorgeous photos of our wedding! You were one of the least stressful parts of organising our wedding and we so appreciate that! Leigh, you were an absolute delight to deal with along the way. Our photographers took the most beautiful photos that really captured the vibe of the whole day. Thank you once again!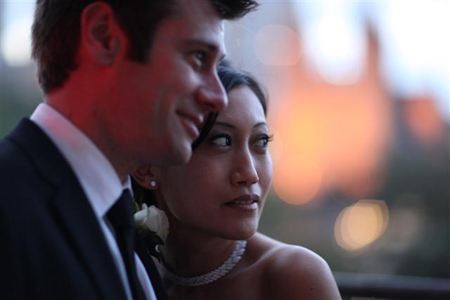 Just wanted to say it was lovely to see you yesterday and to pick up our great wedding photographs! Our photographer did a fantastic job! Conditions were difficult and he produced a lot of beautiful photographs. He was super easy to get along with and some of the girls at the wedding thought he was easy on the eye as well!!! We will definitely recommend SugarLove to our engaged friends! Kind regards, J & J x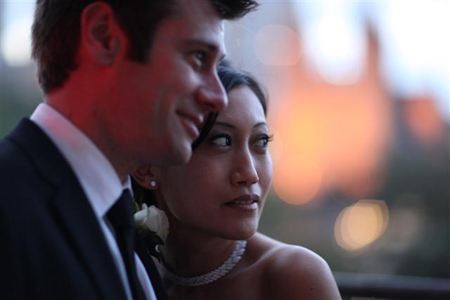 We are finally back in London and still revelling in all our post wedding glory =) I just wanted to pass on our greatest thanks for all your wonderful work on the day, I know we are yet to see the photos but regardless our photographer was just so personable and friendly to everyone in the wedding party and guests. We barely knew he was there. He was just great and I won't cease to recommend SugarLove in the future.
Hi Leigh, just to let you know my family and I spent a few hours going through the photos last night and we absolutely love them! We have got so many great shots & your team did such an amazing job. I am so glad that we went with SugarLove. Not only do we love the photos, but you have been an absolute pleasure to work with. Thanks, Mandy
Bradley didn't just take the pictures of our day, he captured the spontaneous, the magic, the mood and emotion with images that are simply wonderful to share with family & friends. We will look back on our pictures with delight, thank you, thank you! Gen & Mike
Dear SugarLove…i really appreciate for everything that you have done for us. I already have too many compliments from all my girlfriends and I'm sure SugarLove is their only option when it comes to their own wedding in the future. Your team made my wedding become a perfect one with all these gorgeous photos and for this i will forever thankful.
With much love always, Sarina
Patrik & I just wanted to say an enormous thank you for such a wonderful and impressive experience we had with you & your team along our journey to getting married. It was such a relief to be in such professional, easy going and capable hands- it just took the stress completely off one element of organising our wedding. In the end, our photographs lived up to and went beyond our expectations- they could not be more beautiful…
We could not have asked for a more polite, patient, friendly and talented photographer on the day. We are extremely thankful and grateful for the beautiful images you captured for us that we will always look back on so fondly with a smile.
Thank you so much SugarLove team… Kristy & Pat
I just received our wedding photos!! I can't believe how big the package was and how heavy it is:) Everyone at work wanted to have a looksee!! I'm so thankful for all your professional work in capturing our wedding! From pre, during and post you and your team has been fabulous! I can't thank you enough!!! Our most treasured moment will last forever beautifully the way it should be:) Big hugs!! Anna & Quang.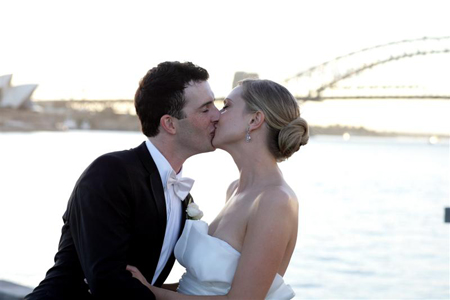 We just wanted to let you know that we're absolutely thrilled with the photos. Please pass on our thanks again to Bradley and Lauren for their fantastic efforts. Thank you especially for all your terrific support and ensuring that everything that we wanted was captured, it was much appreciated.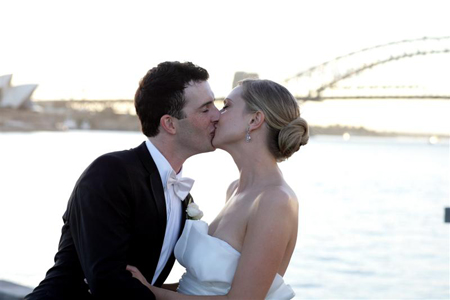 Thank you so much for taking and producing such great photographs. There are some really special shots there! The evening went so quickly for both of us – it's fantastic to be able to have a slower look!
I have to say, we were both a bit nervous – we're not very usually very photogenic and we hardly noticed you were taking photos on the day, so we were not sure exactly what to expect. We needn't have been nervous – you've done a fantastic job! We've been looking at them with our families over the last few days and everyone is so impressed. We'd like it if you were in charge of taking photos for all our future parties!! Thanks again for being so professional and making everything so easy.
Warm regards, Emma & Jo
We wanted to say a huge thank you for everything. We couldn't be happier with our beautiful pictures and our photographer did such an amazing job and we couldn't have wished for a nicer, more gentle person to be around us on the day. He was so calm and relaxed which in turn helped us to be the same and at times we did not even know he was there but the photos show that he was there and everywhere! He captured every single moment of the day, and not alone that, but each moment from so many different angles, how did he do it!! Looking at the hard copy of the photos was really exciting, seeing them for real was so different from looking at them online, we were almost surprised again by how good they are. We also love the black & white ones. Our only problem now is trying to choose ones to frame…… its impossible!
We have spent the last few nights continuously flicking through the photos. Every time we look at them , we find something new and love them even more. Please pass on our thanks to our photographer. We really enjoyed him being part of our day and felt like he was one of our guests. The photos turned out better than we could have ever imagined and give us some amazing memories of the day. The whole process working with you guys has been brilliant and we will be recommending you to all of our friends who are getting married!!
Thank you so much!!
Just wanted to email you to let you know how much we love our wedding photos. They're just beautiful! Thank you so much for all your help leading up to the day, and please thank Bradley for being so wonderful to work with on the day and the gorgeous way he captured it. We will definately be recommending you to anyone looking for a photographer!
Wow what a night! We had the most amazing time – only now it is all starting to sink in. Bradley was just brilliant and the perfect addition to our bridal party – he kept us all entertained and in line when we had to be! He is just an absolute legend and we are so glad we had him. Just wish we could have had a drink with him in the end!
We just want to say the biggest thank you!! Bradley was nothing short of amazing and made our day all the most special! He helped to make Dave & I feel at ease, when we're normally two people who incredibly uncomfortable in front of the camera! Thanks so much for EVERYTHING!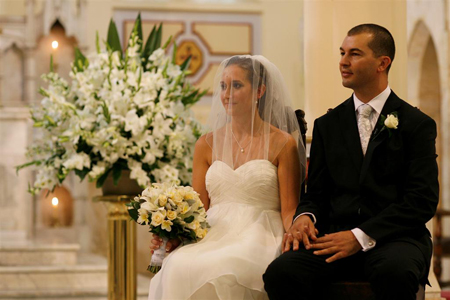 Thank you for your time planning and organising such an important part of our wedding. Jess & I are so happy with your service and the photos are amazing. We appreciate how hard your team worked on our special day. Everything felt so smooth & natural, we enjoyed spending our day with you guys.
All our love, Kent & Jess xx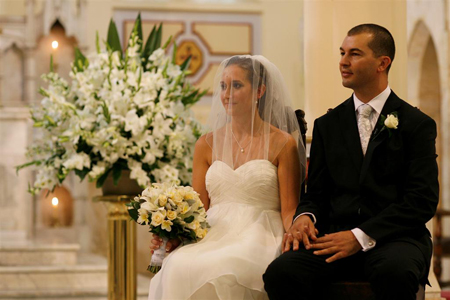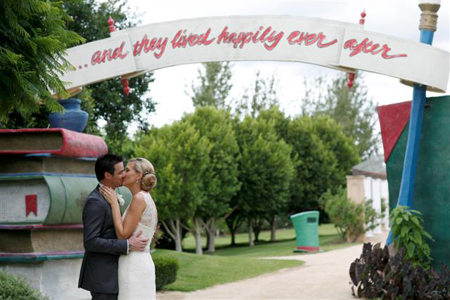 I just wanted to let you know that the photos arrived today. I don't even know how to begin – I am speechless at how absolutely amazingly gorgeous the photos are! They are exactly what we wanted (without knowing as I couldn't have even dreamed they would be this beautiful). Please pass on the hugest thank you to Lauren, she has totally exceeded all my expectations. I am dying to show our families, they are going to be completely blown away! Again thank you so so much. You have both been an absolute dream to deal with, and I could never have imagined that we could be so gorgeous! Sincerest regards, Rhonda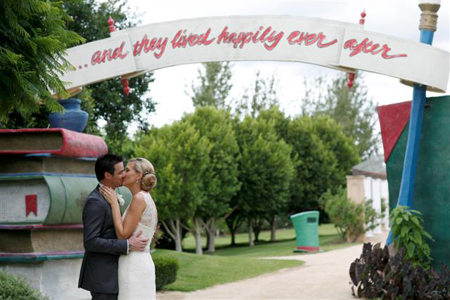 We just LOVE our photos, they are amazing! Our whole SugarLove experience has been fantastic – from our first call to the day we picked up our photos. We had an excellent photogapher who was not only lovely as a person but she captured everything we could have wanted on the day. Thank you Leigh also for making everything so easy and stress free, we had faith that our photos would be amazing and they are, so Thank You….now if only we could do it all again!!
Thanks so much for meeting with us last night…you were right – we went through the lot when we got home – could'nt help ourselves! They are amazing – Bradley is an outstanding photographer who totally exceeded our expectations – he has not only created a simple memoir of our very special day, but he also managed to capture (and bring to life) moments that we weren't even conscious of, and its these moments that we will treasure forever. We would have absolutely no hesitation in recommending SugarLove in the future – thank you for being such a big part of our special day x
I wanted to say thank you for all your effort and hard work leading up to our wedding. The day was FANTASTIC. It is our happiest day so far. I wanted to tell you how much we loved our photographer too. She was so nice, helpful, patient, friendly, accommodating…it was like having a friend hanging around. She also had some great ideas for photos considering we had to change our plans at the last minute due to the weather. Please pass on our sincerest thanks to her!
HI Leigh, we certainly did get the photos and they look amazing! Just deciding now what to do with all the photos as there are so many beautiful shots. I have to tell you how fantasic SugarLove have been. We are so pleased we booked you as far ahead as we did. We have been thrilled with the results, it was exactly what we were after. Cheers Meg
Dear SugarLove Team, David & Myself would love to send a big/huge thank you/hug to all involved in producing our wedding photographs! The final product is more than we could have ever imagined. Your professionalism ensured that the planning of the wedding and the wedding day were stress free, relaxed and fun. Spending the day with your team was a delight, we enjoyed every minute! The photographs are fantastic, they are exactly what we wanted, we can't thank you enough. You captured so many moments and emotions shared between David and I and our family & friends which tell the story of our wedding and how much we enjoyed everything about the occasion. We hoped you enjoyed the cake and we hope you enjoyed the day as much as we did (even though you were working!).
Thank you very much,
Lauren & David
Thank you once again team SugarLove. Melody & I are so happy with all the pictures and the video, you've done a great job in capturing not only the wedding itself, but the style and interpretation of the day too – it's exactly how we wanted it…great stuff!
To Bradley, Leigh & the team at SugarLove, Jake & I would like to thank you for your beautiful coverage of our wedding day. The photos are just stunning and really captured the charm of our special location! Bradley was successful in photographing the natural, pure moments between us and our family and friends….all the while maintaining a discreet presence! From start to finish the staff at SugarLove provided their services in a professional but relaxed and friendly manner.
From start to finish SugarLove made the photography for our wedding a fantasic experience. With nothing overlooked, no stress whatsoever and a truly personable and caring approach, we were supplied a highly professional product and service (with no hidden costs!). Thank you for a job well done!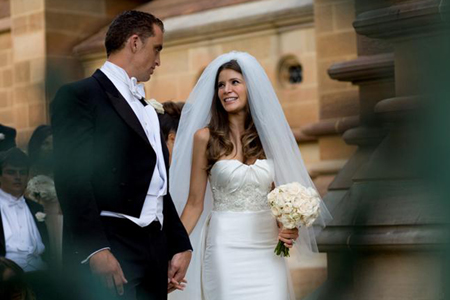 The SugarLove team were a pleasure to work with and have created memories we will cherish. The photos have captured our day perfectly and we really appreciated the extra effort that the team made in creating such a polished finished product. Our friends and family have been very complimentary of the images and we are very proud of sharing them. We also look forward to the day that we can show our children our wedding day courtesy of such a high quality product. Our expectations were certainly met and exceeded.
We would highly recommend SugarLove to family & friends.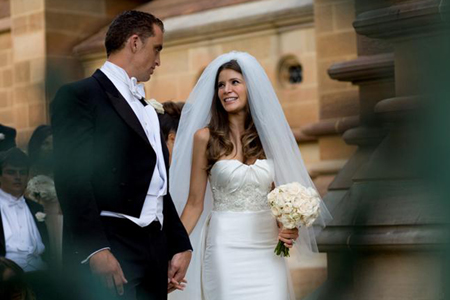 HI Leigh, I just wanted to pass on our huge thanks to the entire SugarLove team. As you know organising a wedding can sometimes be a stressful affair however in the lead up to the day your planning and creative ideas made everything run so smoothly. On the day our photographer was fantastic, half the time I did not even notice him and when taking photos he always made everyone feel at ease. To now see our photos and how he followed our requests to the letter was just perfect. All we wanted was natural candid shots which we will treasure forever. Thank you so much to all of you. He was able to capture our perfect day and every moment that we will never forget. We look forward to having him photograph many more moments that we can cherish forever.
All the best and thank you, Joanna
The photos arrived safely and we absolutely love them! We havent had a lot of time to sort through them all – but we love the pics against the red wall downstairs and also the pics outside with just Chris and I shot through the long grass. We're absolutely thrilled!
Dear Bradley, Leigh & SugarLove Team
Sincere thank you for our beautiful wedding photos! To quote my bridesmaid Louise, "they're the best I've ever seen"! I dont remember seeing Bradley at all during the ceremony and yet he captured all the lovely moments in the church. He was a calming influence on the wedding party throughout the day. It is really important us to share the special memories with our families and friends interstate and overseas, and the photos are perfect for that! It still takes my breath away every time I see a photo from our wedding day…
Best wishes Lilian & Alistair
Warning – lots of exclamation marks ahead!! You have no idea how excited we've been about seeing the first pictures! And not just us, I must get 10 requests a day from people dying to see the first pics!! They are so beautiful, thank you for sending them through so fast we LOVE LOVE LOVE them too, especially the sunset ones!!
We hope you had the most wonderful holiday and that your two weddings were fun interludes – it was so brilliant to have you both at the wedding, you both had such as relaxed presence you really made our day!!
Much love, Suzy & Ian xxx
My absolute favourite thing about the wedding. Leigh and the team are amazing. They make you feel so excited about your wedding and the end product is breathtaking!
HI Leigh & Bradley, Anthony & I have been married for 4months tomorrow and we can't believe how quickly the time has gone. For what must be the hundreth time we have been sorting through our wedding photos trying to pick out our favourites. Bradley captured so many moments so beautifully that we are finding it impossible to cull the photos down.
We just wanted to say thank you again to you and Bradley for capturing our day so beautifully. We constantly get compliments from people when we show them the photos, we are so glad we chose SugarLove for our day.
Kindest regards
Jennifer & Anthony Ellis
HI Leigh, we had such a fun evening going through all the pics! We are really really happy with them. You have been a pleasure to deal with and I am really so pleased we chose SugarLove to take our photos. Ash & Josh
Thank you so much for our amazing photos! They are really just lovely and our photographer did a marvellous job on the day and picked up a few male admirers from my friends along the way! Thank you both for your professionalism and help throughout the process, you certainly made it easy for both Neil & I. Thank you very much, Emma & Neil
Thank you for the Christmas wishes, so sweet of you. Just wanted to say a little THANK YOU for the photos from our wedding, they were absolutely beautiful. Can't wait to the New Year so we can sit down and make the album.
We just wanted to say we absolutely LOVE the photos! All the photos are so very lovely and we are having trouble deciding our favourites! We love how candid the photos are and it really does reflect who we really are as a couple. Thank you so much for capturing the atmosphere of our special day – a couple of days after the wedding I told Jonathan that I could not remember much details about the wedding. Going through the photos now made me remember all the exact same vibes and emotions I felt on our day a month ago – how I thought it was funny when i kicked over the candles during the ceremony and what a feeling it was to seeing what a gorgeous job the boys did with the aisle when I first saw the ceremony venue, warm regards Cynthia & Jonathan
We are both delighted with the photos. Please pass on our huge thanks to Bradley and tell him we are thrilled so so pleased with them! Very relaxed and natural photos and some great spontaneous ones of my family which i love. So a big thanks to you both!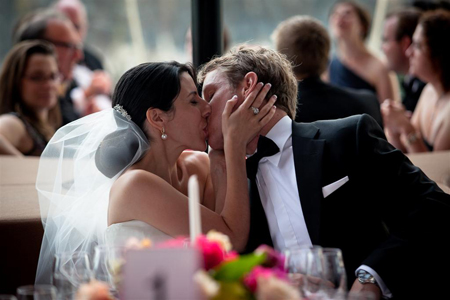 Thank you so much for couriering the pictures over to my office last week. We love the picture and I think our favourite was Bradley's shot of Nat & I up in the chairs during the Hora dance! The "Thank You" shots also came out great so appreciate Bradley going along with us on that one. It was great having your team there as I think each person was able to capture a different take on the wedding and the contrast in the lighting used was amazing.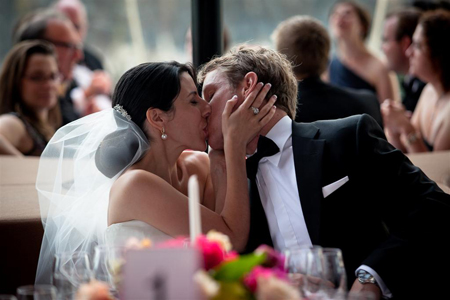 We sincerely apologize that we didn't write to you earlier to thank you for the amazing photos you took for us on our wedding. It was such a pleasure having SugarLove as our photographers. Thank you for capturing and documenting the essence of our wedding day, they look so natural and beautiful just the way we wanted them to be:) Our family & friends thought the photos turned out very nicely as well.
Regards Stella & Paul
We are so thrilled with the photos. You did such an amazing job capturing the spirit of the day and took some really beautiful photos. As we requested they are natural and not cheesy or posed – they are the perfect memento of the special days. You were very professional & courteous and a delight to deal with. Really great job!!
We LOVE LOVE LOVE our pictures!! We really are thrilled that SugarLove were our photographers for the day and Bradley did an amazing job. We will be forever thankful for the wonderful images we have, I have already recommended you to friends and a few work colleagues, Bianca & Ben
We love the pictures! Bradley captured so many beautiful details & moments. Whether candid or posed, everyone looks so happy and natural. He really puts us all at ease with his calm professionalism. Thank you for very much for everything, it has been a pleasure right from the beginning to work with you.
Dear Bradley & Leigh, I dont know how you live full time in the world of wedding but we are glad you do! You captured our wedding perfectly and the whole time with such calmness and grace. From the minute we met with you we knew we were in safe hands. Just wanted to pass onto you and Bradley that we loved our photos. He did a wonderful job. Particularly dealing with two people who are not good at having their photo taken!
Thank you, Jamie & Katie
I just wanted to say a HUGE thank you to SugarLove for their amazing coverage of our day. They were wonderful and Josh and I can hardly wait to see all 2000+ photos! So really a HUGE thank you to SugarLove!
Darren and I wanted to say thank you very much for the amazing photos. We keep going through them and finding different things we love every time. One thing that we are so pleased with is how Bradley has managed to capture the mood of the day so well, in such an uncontrived and unobtrusive way, making all of the moments captured so beautifully natural and full of genuine emotions. We really appreciate that Bradley worked so hard to achieve exactly what we asked for. Having Bradley there to capture our day was such an honour, we loved working with him, felt very relaxed with him and think the result shows in the photo's.
Lastly, but certainly not least, we have to thank the production team for your help from day one and after "the event". You have honestly been so delightful to deal with. We appreciated your enthusiasm and graciousness with all of our questions which I am sure you get asked on a daily basis by highly strung brides. The entire process was seamless!
Kind Regards, Darren and Ali McKee
Thank you for the DVD collection, both Mon and I are extremely happy with the photos. Please pass on our appreciation and thanks to your team who have delivered over and beyond our expectations. We especially like shots of the Sydney Harbour Scenes, its memorable moments we will forever cherish and glad it has been captured all on camera. You captured every special beautiful moment on the day without us ever noticing…..Amazing!!
Once again, thank you for your wonderful work. We have and will highly recommend you to all of our friends. Kindest regards, Elisha & Mon
Thank you so much, all of you for the amazing job you did at our wedding. You made the whole organising process very easy and on the day were professional, moving at lighting speed! The photos are just beautiful and so many of them we did not even realise were being taken.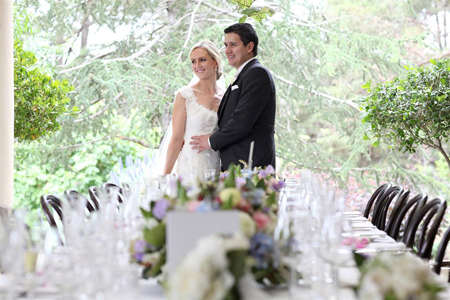 First of all I would like to thank you all at SugarLove for being an absolute pleasure to deal with. From our first meeting with Leigh at the Coco Republic/Wedding List Co evening to booking our wedding photography through account manager Amber and then priviledged enough to have the master Bradley shoot our wedding – WOW!! We have both been utterly blown away with the photos you took of our wedding. We had the most incredible day and to have so many beautiful photos as memories to keep – it truly means so much – we really cant thank you enough Bradley. You captured the essence of the day perfectly so thank for driving all that way….not to mention teaching me how to walk in my dress :)
Leigh, now i know you weren't joking when you said it would take time to pick our favourites! Thank you again, love from Jemima & Alexi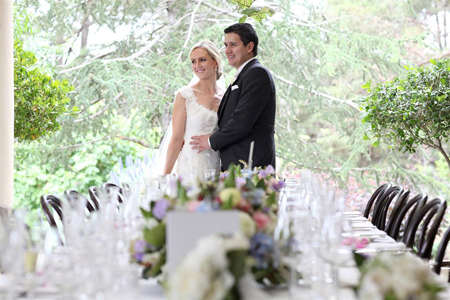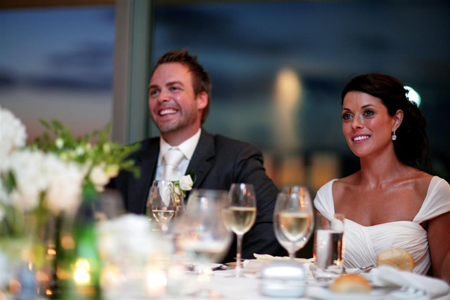 I just wanted to write to say we have looked at all our photos and absolutely love them! Leigh, thank you for making this whole process so easy for us, you were so helpful every step of the way & Bradley was just amazing on the day so please thank him also. We hope to see you both again one day & I will most definitely be recommending you guys to any friends who are getting married in the future.
Thank you & take care. Lots of love,
Gemma & Dion xxx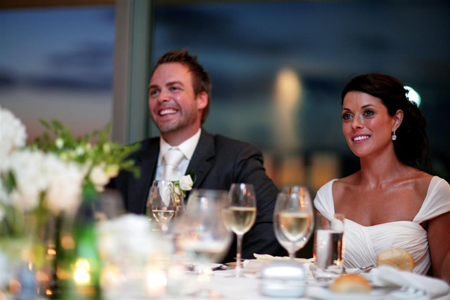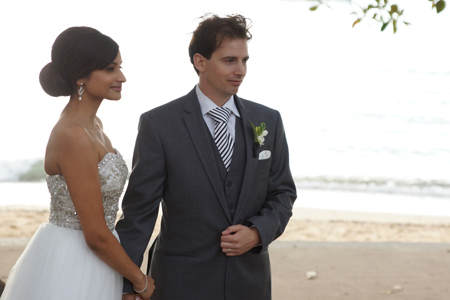 Timmo and I just wanted to write and say a huge thank you to you and your very talented team for the simple, yet stunning photos taken at our wedding!
It has taken us a few weeks to get through, but we have now gone through each and every single photo and you have captured our day perfectly. We are equally amazed at the quality of the photos taken between the ceremony & reception. From just 15minutes there is literally around one hundred photos we love. We are proudly showing off our prints to family & friends, which says a lot considering Timmo and I are terribly camera shy.
Your professional and friendly service combined with your super talented photographers have made us extremely happy customers. Working with SugarLove has been an absolute pleasure. We'll certainly be recommending you in the future.
Rochelle & Timmo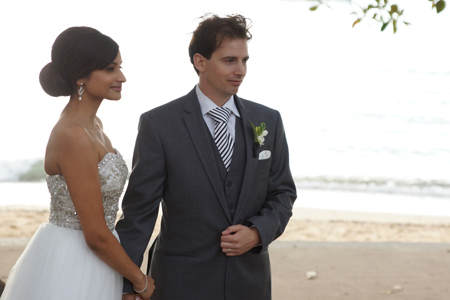 Choosing a photographer was one of the decisions I dreaded most in the lead up to the wedding as it was an area I had no experience with. However, once we stumbled across SugarLove all my fears were allayed. The team guided us through the process in the lead up to the wedding, and were superb on the day – even helping to calm some pre ceremony nerves! Best of all, the photographs are stunning and completely encapsulate our brief – natural, 'action shots', packed with raw emotion. Not to mention the team were very speedy in getting us the shots back – a blessing for an impatient bride!
We wanted to send you a little email to let you know that our wedding day was amazing and unforgettable. We are just so happy to have chosen Sugar love to cover our special day and we couldn't have been happier with our photos.  We have to say that Trudy was absolutely fantastic and we are just so lucky to have her shoot our wedding, she is a true professional which can be seen with the gorgeous photos she took. We were so pleased that she managed to capture everything that we went over in the brief and so much more. The direction, encouragement and the confidence she gave us was second to none. We are totally thrilled with the photos and blown away by the whole experience with Sugar Love, from start to finish.
We can assure you that if anyone we know is getting married we will send them your way!!
Thank you again for everything.
To Bradley, Leigh & the SugarLove team
I just wanted to say a massive thank you for covering our wedding. The photos are INCREDIBLE! They really captured the emotion and the fun atmosphere of the day which was exactly what we had hoped for. They take us right back to the day every time we look at them!
Totally above and beyond expectations (which were already high). We really couldn't be happier.
Alex & Simon Miller
Bradley, Leigh & Team SugarLove
I just want to say a huge massive thank you for our wedding pictures. They are amazing, I have looked through them now about 5 times and I still find myself going back to them daily for a little look! Bradley you were so great to work with on the day, you made it fun but also very professional and gave us great direction.
Its been such a fabulous experience from start to finish. I just need to get my head around which pics I would like in an album. It will probably take me a couple of months because there are so many pictures I love!!
Thank you again, I'm already recommending you guys…you helped make our day really special.
Emily & Oliver
We've had a chance to look through the photos you mailed to us – they're fantastic thank you! You really managed to capture the stand out moments and the mood of the day! We seem to have a photo of nearly everyone that attended so that's great too (in addition to the group shots). The photo clarity is impressive – Mike & I have done some serious smiling & have the lines to prove it!!
Thanks again, Amy & Mike
All I can say is, if I was really able to encapsulate just how amazing we find our wedding photos it would be this;
"……………………………"
Exactly. I am speechless. And that is an understatement.
When we returned home we looked through the photos (twice!) and we couldn't wipe the smiles off our faces. We are both so so pleased. I couldn't tell you just how many times we've been through them since, a little embarrassing how we're fussing over them (we've not even looked at our honeymoon pics!), but they are just oh so amazing. And what is really special is that they really accurately capture the feeling, the vibe, the mood, the moments of our wedding.
I've shown a few girls in the office and no-one can believe just how amazing they are – everyone comments on how incredible they are and how talented the photographer must be – so indeed, trained by the best :-)
Thank you again for these amazing photographs of our most special of days – really, I cant thank you enough!! Nor use enough exclamation marks or gushing extra words.
Cathy & Eelco
We just wanted to say that we absolutely love our photos! We met my Father yesterday for his birthday, and the whole family agreed how wonderful it was to have such a precious collection of photos – and we'll have them for many years to come! Both Steve & I are absolutely thrilled with the result and the way you've so skilfully to capture both the spirit and narrative of the day. It went so quickly (I know everyone says that) and there are moments you miss out on because you're caught up, hosting the event, so to speak.
But we are thrilled. I meant to write much earlier, so please excuse the lateness of this response. Please pass on our sincere appreciation to your team. Kindest regards, Sascha & Steve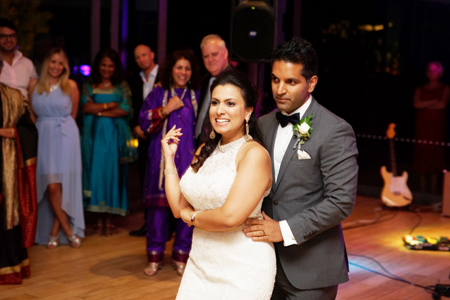 Thank you SugarLove. We really enjoyed working with you on our wedding day. Your photographers fitted in seamlessly with the family, bridal party and guests. Without "show" or fluster, they captured our wedding ceremony & reception  perfectly. Bradley is very relaxed and easy going and encourages the same (even for an anxious bride!). In the lead up to the wedding, Leigh provided comprehensive support to know what was required and what was expected on the day. Following the wedding, we promptly received our photos (both DVDs and hard copy) and started to discuss album designs. Although we hope not to get married again, we would absolutely use SugarLove for our next wedding!!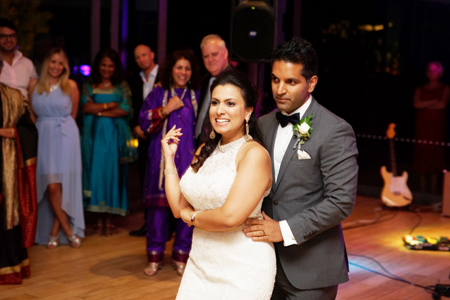 Thank you to Leigh, the whole SugarLove team and the very talented, Bradley Patrick for being our wedding photographer. From our first meeting, to collecting our lovingly packaged DVD's, SugarLove were a dream to work with. Bradley made us feel at ease and was such a professional, he captured our special moments without us even knowing! We absolutely loved having you there to share our day with us and we really couldn't have asked for more.
The photos met our brief perfectly! We wanted to capture the fun and essence of the day, without feeling staged…..The photos are beautiful and we can't thank Bradley and SugarLove enough for producing these everlasting memories of our amazing wedding day.
Rhiannon & Mark.
Dear Leigh….A huge thanks to Bradley, yourself and the team at SugarLove for making the wedding photography process so seamless. It is so refreshing to deal with professional people which relieves the stress from the day.
We've had a lot of fun going through the photos, they are incredible! Bradley really managed to capture the feeling of the day – a lot of smiles, laughs and candid moments which is exactly what we wanted. We're having a really hard time cutting them down to pass onto family & friends…..
Thanks again, Sarah & Ben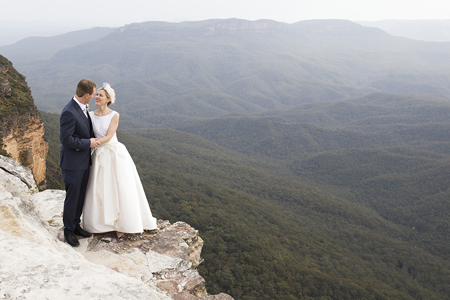 Oh my goodness, Steve and I have spent the weekend looking at our wedding photos and they are amazing! We are so happy with them. You've captured the day perfectly, we could not be happier! The images are exactly what we were hoping for, relaxed and natural. Your team was a pleasure to have join us on our day & we would love to send our thanks for capturing all the different moments so beautifully. Thank you Leigh for all your help – we are over the moon with our photos! Natalie & Steve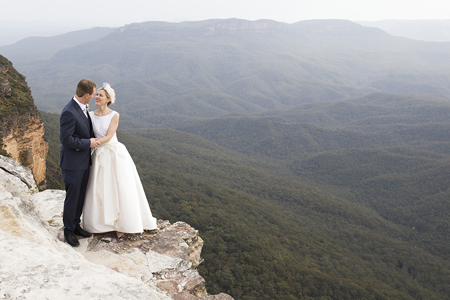 Thank you Sugarlove, and in particular, Bradley, for the beautiful photos you took on our wedding day in October last year. Our photos were natural, elegant and timeless and we couldn't be happier with the end result. I highly recommend Sugarlove to any future bride to be xxx
To the wonderful SugarLove team,
I just wanted to drop you a note to say thank you so much for all of your help in the lead up to our wedding. From the very first time we met with Leigh last year we knew we were in safe hands. We want to thank SugarLove from the bottom of our hearts for capturing memories that will last a life time. Both photographers made us feel so comfortable on the day and I truly believe that this is reflected in all our photos. Adrian and I have looked at our wedding photos over and over again and we still can't get over how beautiful they are. They bring huge smiles to our faces and bring back such amazing memories every time we look at them.
We really hope we can work with your team again in the future.
Love, Tegan & Adrian
Thank you so much for taking the most beautiful photo's of our wedding. Bradley was great to work with! Also all staff in the studio have been very helpful and professional.
Sugarlove captured our wedding exactly how we wanted, Leigh was wonderful in the planning and advice and Bradley took the most beautiful shots on the day which we now have to cherish forever- highly recommended!
The SugarLove team went above and beyond to encapsulate everything we wanted… their approach was always calm, knowledgeable and accepting. as a result we have timeless images that captured the precious moments, little details, our personalities and the vibe of the day. Highly recommended!
Ben and I are so grateful to have had Bradley along to our wedding. He managed to capture all the special moments of the day without us even knowing he was there. Unfortunately the weather didn't co-operate but the photos were barely affected, an amazing feat! We absolutely love looking through all of our photos. x
Huge thanks to the SugarLove team for shooting our wedding- the images are amazing and you made the entire process a smooth and stress free one. Will sing your praises to anyone who will listen, Liz & Sean
Leigh & Bradley
We can't thank you enough for our incredible photos! We absolutely loved working with you both, as you made the whole experience so enjoyable… if only we could do it all over again.
Elle & Mark x
We asked SugarLove to capture our wedding day because we liked Bradley's natural and unscripted style. Leigh was an absolute pleasure to work with in the lead up to our wedding. Bradley worked with all the elements on our wedding day (blustery winds, water spray, autumn sunlight) to produce great photos for us!
Thank you so much for being our photographer for our special day. The images you captured are priceless and for that we will always be grateful. We cannot thank you enough for the years of memories you have provided for us and our families. We will definitely recommend SugarLove and in particular Bradley for future events.
David and Farina xox
We are so happy we took our good friends advice to bring Sugar Love on board for our wedding in March. Leigh and Bradley were wonderful to work with, ensuring everything was effortless before, during and after the big day. Loved our engagement shoot too, which is quite something for two people who usually hate photos. Thanks so much! We'll be recommending you to all of our friends & family.
Had a great experience with SugarLove…. Very professional and so quick with the turnaround of our digital photos!
The SugarLove team goes above and beyond to accommodate your ideas, needs and wants and we could not thank them enough. Leigh was caring, helpful and very organised, our day ran so smoothly because of her attention to the small details. Our photographer was incredible and captured our day perfectly, our images are effortless and are exactly what we wanted. We could not be happier and will continuously recommend SugarLove. Maria & George
Leigh and Bradley have been an absolute pleasure to deal with. The planning process was a breeze and on the day Bradley made us feel at ease. Our guests commented on how they didn't even notice him, but he was there capturing moments of the day beautifully. Narrowing down the photos is going to be hard because there are so many to choose from. SugarLove are professional but personable and listen to what you want. We could not recommend this place enough!
Guy and I loved working with the team at SugarLove in the lead up to, and on, our wedding day. Leigh and her team were a delight throughout the planning process – they were so helpful and thoughtful, and we always felt that they were genuinely interested in helping us make the day as wonderful as possible. We were so lucky to have Bradley and his second photographer there on the day – they captured all the special moments and they were easy going and fun to have around. Both of them put us at ease and fit in with the day perfectly. We couldn't be happier with our photos, the beautiful photo albums and the whole experience we had with the SugarLove team.  Guy and Kate
Thank you so much SugarLove for the most amazing photo's one could as for. Your company was an absolute pleasure to work with. We are blown away with how all the photos have turned out and I have spent hours and hours looking over them again and again. Your photographer was an excellent operator on the day and the amount of photos she captured was unbelievable – and all amazing. They hit the brief right on the head. Stoked. Big thanks again.
Annabelle & Andrew
We are extremely happy we choose SugarLove for our wedding photos. The team are very professional and absolutely lovely to work with. It's so important to have a photographer that you love on your wedding day & ours was fun and easy going and helped make our day very special. We are in love with our photos and so very grateful. Very big thank you SugarLove!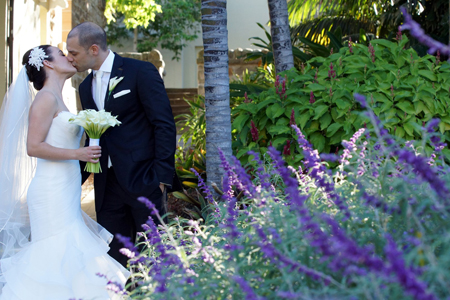 Dear Leigh and Bradley
Thank you for the beautiful photo's of our Wedding day. From the first meeting you made it so easy and effortless for us. The Photo's are amazing, I couldn't recommend you enough.
Thank you, Alana Parker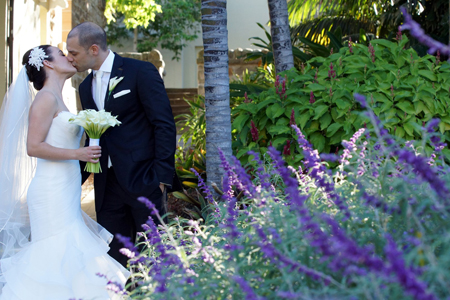 Mike and I wanted to express our immense gratitude to the team at SugarLove for making our perfect wedding day even more special. Leigh, your kindness and welcoming manner sets you apart from other organisations. You were so lovely in the planning stages and we had such a great time looking through our amazing shots with you.
We felt it a privilege to have Bradley and Wendy capture all of our special moments throughout the day. Looking through our thousands of photos, words cannot do justice to how beautiful the images are and how happy we are with the results.
Thank you again for being such professionals as well as genuinely lovely people. We hope to work with you in the future on other projects.
Mike & Amy
Dave and I have finally managed to go through all of the beautiful photos taken by Bradley and Trudy and we are absolutely thrilled! From our first meeting with Leigh (who is just absolutely lovely to deal with) to follow up meetings and the day itself, we had complete confidence in SugarLove. Leigh also put us in contact with the stylist (White Rabbit Projects) and videographer (C2) that we used on the day, who were also outstanding. We were so grateful for the recommendations, as finding the right suppliers can be pretty overwhelming. Thank you so much again Leigh, Bradley and Trudy for not only giving us beautiful photographs, but for being such a pleasure to deal with.
Lex and Dave
Louis and I can't thank SugarLove enough for the incredible service we received, not only on our wedding day, but through the whole planning process of our wedding! Leigh's level of customer service and attention to detail was second to none and it was great to have such personalised help every step of the way!
Now to our photographer on the day! What a seriously cool, nice, genuine guy! The weather was very challenging on our special day and he just ran with it and in turn we have the most beautiful photos. It is so important to have like minded, creative and great people around on your wedding day and SugarLove just seemed to make this process so easy and seamless! I couldn't recommend the team highly enough!
Thanks for all your help, guidance and great restaurant suggestions for our Honeymoon!
Looking forward to working with you again in the future!
Much love xx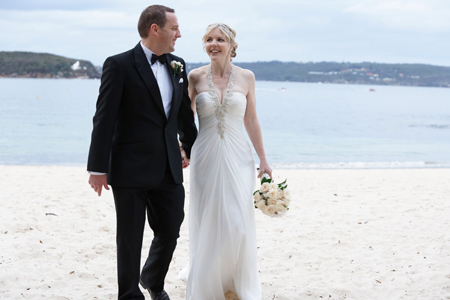 Thank you Leigh and Bradley! We couldn't be happier with our choice of photographer for our wedding. The pictures are natural and Bradley managed to catch so many unique moments unbeknownst to us that we will cherish always. What a tremendous gift of beautiful photos that tell the story of our day… ourselves and our families have enjoyed hours pouring over them! We would have been happy with just one "magic shot" from our day but we have more than we can put in one album! Leigh adds a very personal touch and a genuine joy and excitement through the whole process. Thank you SugarLove! Dave & Dayna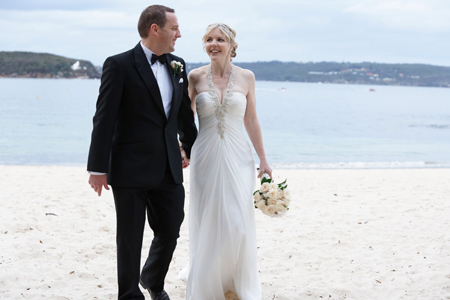 Just received our wedding pics and they were everything I knew they would be and more!!! Leigh and Brad we cannot thank you enough!! Leigh you have been so lovely and helpful throughout the whole process and Brad you are one of a kind, and super talented!! Our photos really capture our whole day perfectly and are so natural and effortless – you guys are amazing and I would recommend you a million times over. Thank you!!!!! X
Thank you SugarLove for our beautiful wedding photos! We've got such a vast array of images including lovely formal shots; unexpected, great candid ones that we didn't realise were being taken at the time; and many atmospheric and decorative images that captured the feel of our wedding.
Thanks Leigh for organising everything within a super quick time frame and being so understanding and accommodating with our circumstances; and thank you Bradley, and also Sheridan, for your great flexibility, easy to work with nature that put us at ease, and talent in capturing the lovely images that tell a story of our special day!
Kind regards,
Jen & Matt
Thank you to the talented Bradley and Leigh on our beautiful wedding photos. We could not be happier with our photos and communicating with you both over the past 9 months has always been a pleasure! You looked after us so well and we can't thank you enough for capturing our day so beautifully!
After extensive research for a wedding photographer we came across Sugarlove by way of a wedding editorial in Bride to Be magazine. The picture was of two little boys jumping for joy in the air, and was exactly the candid style that my wife and I were looking for. Leigh and Bradley did not disappoint, and our wedding photos are candid, rich and thoughtful. We appreciated not being forced into purchasing an album package, and feel that Sugarlove's price structure is gobsmackingly affordable compared to competing studios, particularly given that they are consistently listed as one of the top 10 wedding photography studios in Sydney. Bradley was an awesome, invisible ninja photographer, and got wonderful shots of the night. The care we received in our follow-up appointment was lovely, as if we were being greeted by old friends. Leigh and Bradley happily sat with us as we went through our photos, picking out favourites of their own. Absolutely no complaints and a great deal of praise! Leigh and Bradley were a pleasure to deal with at all times!
Dear Leigh
Thank you so very much for my beautiful album! My husband and I were blown away with the quality and it was so nice to take a trip down memory lane.
The day was effortless as our photographers new exactly what we were after and made it stress free not to mention we had lots of fun! I will be recommending you to everyone!!
Thanks again xxx
The SugarLove team captured some beautiful moments that have become treasured memories. I couldn't be happier with the way our photographs looked and I am so happy we chose to go with Sugarlove. Kind, considerate and always professional, you were incredibly easy to deal & and made our day a dream.
Lucy and Tom
Thanks so much to the whole SugarLove team for the time and effort you put in to our wedding planning and special day. It was perfect, better than we could have imagined and to have it all captured through the stunning photos of Bradley and Trudi is amazing. The photos are beautiful, elegant and fun. In the photos you can see the happiness and joy we felt throughout our day and are everything we hoped for.
The question of who we should choose as our wedding photographer was the hardest in our planning. We knew it would be the thing which stayed with us the longest and would tell our story. We meet you first, in our mission to find the best, and despite the many other places we visited we came back to SugarLove – it stood out! And, we are thrilled with the decision and results.
Thank you for the beautiful memories you've captured and making sure the day was completely stress free! We love looking through all the photos and have so many favourites!
Thankyou Bradley and Leigh for our incredible wedding photos! Bradley was very professional and made sure everything ran smoothly on the day. Despite living in Perth and not meeting in-person until 2 days (!) before the wedding, we always felt comfortable throughout the process.
Brett and I are both extremely happy that we chose SugarLove to capture our wedding. Thanks for getting our photos back to us so quickly – it was a lovely way to finish our honeymoon.
All the very best and thanks again!
We are delighted we found SugarLove for our wedding, we absolutely love our photos and we will treasure them for the rest of our lives. Bradley captured the day perfectly and at times we even forgot he was there! The entire experience has just been wonderful. Leigh is lovely and so efficient and helpful. If you are looking for a photographer for your wedding, look no further! Highly recommended.
Dear Leigh and Bradley
Thank you so much for the amazing wedding photos. You have been nothing but a pleasure to communicate with and have made the whole process a breeze. On the day, Bradley was fantastic and made us both feel at ease. The shots are fantastic and we couldn't be happier. Thank you for the prompt turnaround and after care. You have made us feel very special. We would recommend you to anyone in a heartbeat.
Thank you both so much for our amazingly beautiful wedding photos!! It has been such a delight to have you involved in our special day. As an out of state bride you made everything so easy. Leigh you have been such a pleasure to deal with the whole way. You made it so personal even though we didn't meet till the week of the wedding.
Bradley you are amazing! The pics are just beautiful and you made the process so fun and carefree.
We cannot stop looking at our photos. Brett and I cannot thank you both enough. We will be recommending SugarLove to anyone that we can. xxxx
To Leigh and the SugarLove team, thank you for our beautiful photos!! It was so wonderful to have you as our photographers. Your relaxed style and easygoing personalities suited our wedding day perfectly. It was also your eye for little details and different perspectives that really impressed us and made for some amazing shots.
We can't wait to book you for our next event!
Thank you so much for our wonderful pictures, and for making our day so special. It was great having someone on our wavelength, and so rare in the world of cheesy weddings… it was really refreshing to see such beautiful natural, less formal shots. Bradley was so good at blending in with our guests that so many people commented on the day how they didn't even notice that there was a photographer there.
Your professionalism & kindness both leading up to the day & on the day put our minds at ease and made the process so simple and enjoyable.
To the whole sugar love team! Thank you for capturing my entire day! I feel like were a bit like family with saffy doing my sisters 21st, kitchen tea and wedding. Please send my love to her and thank her for all the time she spent ensuring that she captured the day. She is such an asset to your team. The team at sugar love are all about love. The name of your company really is the core essence of who you are.
The whole bridal experience can be so daunting but the biggest gain I had was you! I really am so thankful for having you be apart of my big day. Your professionalism, your eagerness to please, really I am so impressed with your dedication. Leigh, you were always there to help and to email pictures in the night. Your amazing!!! Malaysian tatler are putting my sydney wedding pictures in their yearly society magazine.
I am so happy we met. I look forward to doing more with you in the future and to recommending you to anyone that mentions the word photographer! With love, your number one fan, Shentel Lee x
I had a very positive experience using SugarLove. They were very proactive in the lead up to the wedding day – so I didn't think about the photography at all on the day. I have a real passion for photography so this aspect of the wedding was really important to me.
I am incredibly happy with the images Bradley thoughtfully captured of the day. The decision to commit to using a world class photogragher is one I am glad I made – I am now spoilt for choice as to which photos to make into a wedding album.
Charitha and I are absolutely blown away! The photos are amazing and have completely exceeded our expectations.
Sugarlove was the first company we approached for wedding photography and the last – we signed on the spot!
From the moment we stepped into the Palm Beach office there was an air of experience and excellence.
This was one of the best decisions and investments we have made for our wedding and are so thankful to Bradley for provided us with such lasting memories of our wedding.
It was such a pleasure to work with Bradley and Leigh – we cannot thank you both enough! We will definitely come to you in 30years when we are renewing our vows;)
We were absolutely thrilled with our photo's and we would like to thank the spectacular SugarLove team. The extraordinary execution and attention to detail of our photos over-delivered on our expectations in so many ways that we are still breathless. Bradley truly has a gift for taking photo's – they are absolutely stunning and we can't thank him enough for giving us the most incredible collection of wedding photos imaginable.
I just wanted to say a huge thank you for our beautiful wedding photos. I can't tell you how happy I am with the final shots. The entire Sugar Love team were exceptional throughout the whole process and I truly appreciate you making it almost effortless for Nick & I.
My praise for Sugarlove is unequivocal; they were a pleasure to work with and the results were extraordinary. The whole team made us feel comfortable from start to finish. Bradley has a unique way of capturing our memories, at times unobtrusive, at others directive.
The results reflected his style; effortless, classic, relaxed and candid. We were amazed at how many beautiful shots he took.
When it came time to collect our photos (all eight hundred of them!), they were presented beautifully in various little, black boxes, as well as digitally. Our photos are absolutely perfect. SugarLove far exceeded our expectations. I highly recommend them to anyone who wants their special day eternally remembered, in all its intricacies and details.
We would also like to formally write our sincerest thank you for our lovely photos that Bradley took of our wedding. The more we have seen them the more it we love them as they really have captured the essense of that day so well !!!! as these will be our lasting memories of that day, we cannot thank you enough for such a superb job you have done. Also it wouldn't have been the same without the wonderful support from you, Bradley and your entire SugarLove team who really were there every step of the way to answer our multitude of questions and to give us support along every step of the way. It really made a difference to our stress levels leading up to the wedding as we were totally reassured by your warmth and professionalism.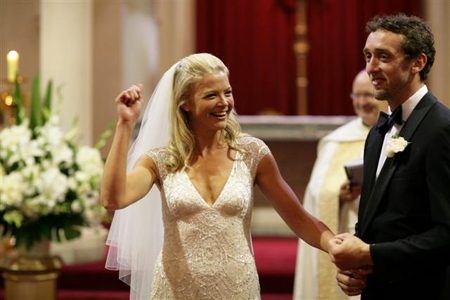 Please pass on a big thank you to Bradley for capturing our wedding beautifully! The pictures are really stunning and Bradley was so easy to work with, very unobtrusive and relaxed, but we felt confident that we were in good hands. It was good thing that he has a sense of humour too because our family (nor Matt and I) are not used to being the subject of so many photos and we talked and joked the whole way through! Mum said to me later she did not even notice he was there in the Church, which was definitely a good thing.
We were really impressed with Sugarlove, you were the first studio we visited and then we had a look around to compare and came back because we felt that your approach suited us, the portfolios were beautiful, and the packages were reasonably priced in comparison – particularly given you accommodated our request to alter a package. Your production team was really friendly and would get back to us really quickly when we had questions.
I will definitely recommend SugarLove to family & friends.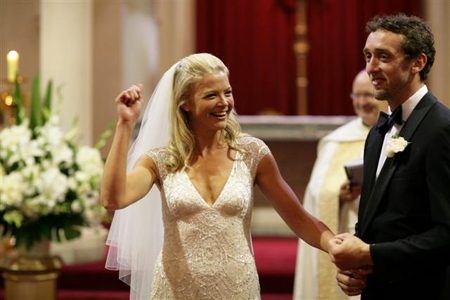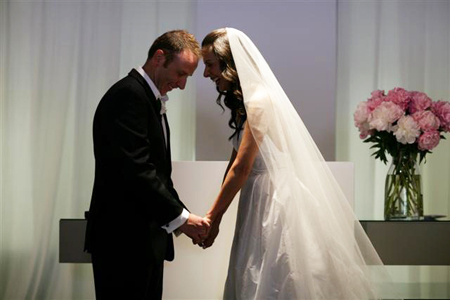 I love the candid nature of the photo's & the fact that most of the time I was not even aware that Bradley was there! That was fantastic as he was really unobtrusive & there was none of that silly posing & awkwardness. He captured some really beautiful moments that weren't the usual standard shots….I especially loved the shots at the ceremony. The feedback from family & friends was great & many said that it was really refreshing to see such beautiful natural, less formal shots.
Each time I would flick through wedding magazines & see photographs that I liked…whenever I looked them up to see who the photographer was..it was always Sugarlove! I was really drawn to & love your style. I am happy with the overall result & was really impressed with how quickly the pics ready too… a lot of wedding photographers take months before you can see proofs.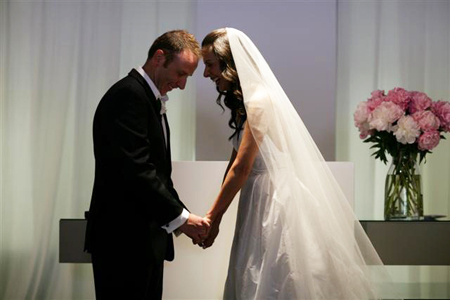 SugarLove Weddings were fabulous from start to finish! From our first meeting we knew they were the right photography studio for us. Leigh and the SugarLove team used their considerable experience to guide us cheerfully through each step. From picking the right photographer to discussing our preferred style – they made the whole process easy and enjoyable.
The final results were exactly what we wanted and we couldn't be happier. We couldn't have asked for a better photographer for our wedding she was warm, friendly, professional and fitted in to our wedding day with ease. We were beyond thrilled with the images she captured. Her shots reflected the mood and style of our day perfectly. Tim's favourite shots are the ones of me from the waist down standing on the grass playing with the new ring on my finger. She captured the day beautifully and everyone at SugarLove has been warm, friendly and professional. Thanks again.
Our thanks again to Leigh and the whole SugarLove team for making our wedding photography experience such a pleasure!
Wow, our special photos; we had high hopes for beautiful wedding photos and a vision for what we wanted and this has all come to fruition because of your amazing talent, you have brought us endless smiles and we owe you many thanks. We now have an abundance of stunning images which we will cherish, share and reflect on for the rest of our lives. Thank you so much.
Leigh & Bradley – you are a super team! We have not stopped gushing over our brilliant photos and loved every minute working with you. What an amazing company you have and an even more adorable family. Bradley you are the worlds best photographer thank you, all our love, Elka & Thomas.
Paul and I are both so happy with the way SugarLove Pictures have been right from the start. Being interstate clients, we were concerned that it would be quite difficult organising appointments and receiving our prints but they have made it remarkably easy. They have always been professional, polite and very organised everytime we have dealt with anyone from SugarLove. We were especially impressed at their arrangments in organising their team to photograph our wedding in Fiji. What I liked from the start when we were 'shopping around' for a photographer, is that they promptly replied to my e-mail enquiry and then sent a follow up e-mail a week later to see if there was anything further they could assist with. The fact that they were so diligent in contacting me made me feel important as a customer. It certainly helped Paul and I decide on which company to go with!
As for the photos we received from our wedding day – they are absolutely stunning! Everytime we look through them we are taken back to our memorable, special day. Our photographer Saff was wonderful and we could not have been happier with her photographic style and her unobtrusive presence at our wedding.
Overall, we are so pleased that we chose SugarLove Pictures. When we look back on our wedding day in all the years to come, we'll always count ourselves lucky that we have photos that are timeless and beautiful, having captured every heartfelt, emotional and happy moment.
Our photos are beautiful, thank you…they brought tears to my eyes, Bianca x
We had seen some of SugarLove's work through wedding magazines and knew they took the kind of photos we wanted for our wedding memories. Meeting Leigh and Bradley and feeling instantly relaxed was just an added bonus!
Bradley has a way of making you feel completely at ease – as if you've known him for ages. And it shows through the shots. We love that our photos are not only beautiful but look natural and completely capture the moments and feeling of the day. We couldn't be happier. Finding just 40 of our favourites for the album is proving extremely difficult as every shot is fantastic! Thank you, thank you, thank you!
We've looked through the photos and they look absolutely amazing! We are very happy with the final pics and so glad we chose SugarLove. We were also lucky enough to work with Bradley. The photos were exactly what we were after – the lighting, angles and moments each picture captured. Thanks again to yourself and Bradley for capturing the moments we'll be able to treasure and remind us of our special day!
After seeing SugarLove photograph my sister's wedding, I knew they would be ideal for my own. Their friendly and reliable staff made planning such a breeze and I felt so at ease on the day by their professionalism. Throughout the wedding they captured every single beautiful moment with such care and precision. It was truly a dream come true. Sascha & Nathan
Bradley was all that we asked for and more as our wedding photographer. He was very professional, thorough, relaxed and quick so he never missed a moment. All of our friends and family have been extremely impressed by our photos and we haven't hesitated to pass his details on. An absolute delight… naturally brilliant… effortlessly creative. .…exceeded our high expectations both professionally and creatively…elegantly captured the love, excitement and significance of our day. The greatest joy, other than the actual day, was receiving our stunning photographs from Sugarlove. One of the best decisions we made. On a day when you're aspirations are at their peak, you will not be disappointed… Look no further.
Thank you so much for our gorgeous wedding pictures which we absolutely love! We are really looking forward to receiving our photo album to show off to our friends. Your professionalism and eye for detail made our day!
SugarLove Pictures enabled us to feel completely relaxed on our wedding day. We knew that Bradley would do a fantastic job and the photos speak for themselves…. "we really don't usually look this good".
Bradley from Sugarlove shot all the important moments throughout the day, although we were never conscious he was present. He seemed to have a sixth sense for when an intimate or touching exchange would occur between not just the bride and groom but also amongst family or old friends reunited as guests. He understood when a shot was too predictable, erring on the unexpected, creative and honest. At the initial meeting with Sugarlove, I was immediately put at ease, they're relaxed, warm and consummate professionals. They invested a lot of effort determining what sort of style of photography I wanted, I appreciated their editorial background ..I think this is what made the photos more human than the other wedding photos I'd seen.
Paul and I were absolutely thrilled with the quality and breadth of coverage of the photographs taken by Bradley Patrick on our wedding day. Bradley unobtrusively captured so many very special moments of the day in a unique and breathtakingly beautiful manner. It was just like getting married all over again to see the stunning, sensitive and extensive coverage of our special day.
Sugarlove Pictures from word go were very supportive and flexible as they helped us choose a photographer and package that suited our particular needs and liaised with us both before and after the wedding. We were particularly impressed that we could choose a package that included the negatives and that did not force us into having an album as part of that at an often exorbitant cost as we had seen elsewhere.
We also could not believe how quickly we received our photographs, as we have had friends who have had to wait for three months after their wedding day whereas we could have picked ours up within a few days… We would not hesitate to recommend Bradley Patrick and Sugarlove.
Our SugarLove wedding album has become one of our most treasured possessions. The theme and emotion of our wedding day has been perfectly captured through the glamour, style and elegance of each SugarLove photograph. Our photographer and the entire team went above and beyond expectations to deliver a wedding album we're thrilled to show off.
Working with Sugarlove was an absolute delight . From our initial enquiry through to the delivery of our stunning photos, the entire team at Sugarlove made the process so simple and enjoyable. Bradley's experience, natural talent and professionalism are unquestionable. He was invisible and captured the very essence and emotion of our special day!
We had such a great time with SugarLove. From our first meeting we always knew that SugarLove were who we were going to choose. Leigh and Bradley were both friendly and welcoming. And on the day we had a ball- it was so much fun. We felt comfortable and knew our photos were going to look great because it felt so natural. We felt so comfortable in knowing that when we got our photos back we were going to be pleased. Bradley captured our day and looking back at our photos you can still feel the memories and the emotions.
Our photos were just what we wanted, they captured all our memories in a fun and creative way.
I also wanted to let you know how impressed my mother in law was with the photos.. Not only did she think they were absolutely beautiful and that Bradley did such a great job but she couldn't believe how fast they were sent to America!! She called me today so excited that she got them and was totally surprised at the speed of printing them and sending them overseas.
Our wedding day was by far the greatest day of our lives. We are so happy that we had such an amazingly talented & professional team there to capture it for us.
The whole process with SugarLove was made so easy- from the first meeting right up until we collected our beautiful pictures. We were even greeted with champagne!
We could not be happier. All crew were friendly, professional, discreet and their work – perfect. We are thrilled we chose SugarLove, and we adore our photos.
Rebecca and I would like to express our sincere thanks to Sugarlove for the great work done on our wedding album. It has been a pleasure dealing with your friendly and professional staff both in the lead-up to our big day and afterwards when co-ordinating and designing our wedding album. We are both extremely happy with the final product that Sugarlove has delivered to us and congratulate you and your team.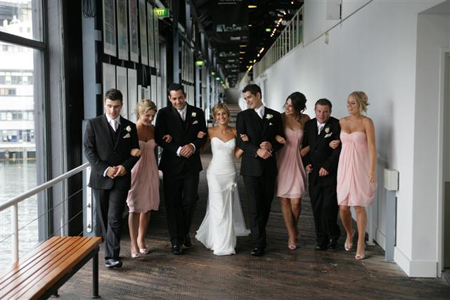 Just a quick email to say that i received the photo's and a really big thanks Bradley & yourself, they are amazing. It was great to look through them last night and remember what a great day we had, everything was captured perfectly. The shots were more than we could have wished for. Thankyou for everything through the entire process, you were a pleasure to work with and helped make the whole process as easy and more importantly as enjoyable as possible.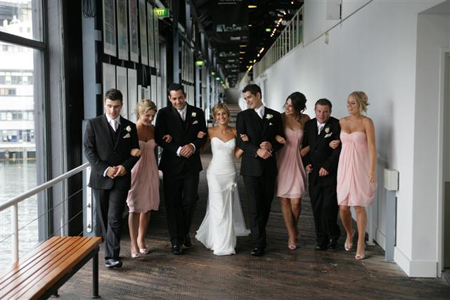 Our thanks to Bradley and Sugarlove: Thank you Bradley for capturing our special day. We absolutely loved your candid, natural and easy going style. It meant that we could relax and be free to enjoy ourselves. We will cherish these shots for eternity.
Thanks so much to the whole crew at SugarLove! Many thanks to their production team for always being available to discuss the administration side of organising photography and for having the photographs organised for pick up so quickly after the wedding – you've been great to work with.
Big thanks to our photographer who captured the candid energy, atmosphere, sheer excitement and joy that we and our family and friends felt at our wedding – and for managing to tell a lot of people where to stand (formal shots)…and for then finding time to capture the quiet moments, the cake, flowers, table settings etc. What a star! Marc and I wish we could take her everywhere as our personal photographer.
We appreciate the time and effort SugarLove put into helping us decide which photography best suited our needs. They are a highly professional company and a pleasure deal with. Your website is fabulous and reflects the perfectionism of your work.
Rach showed me the SugarLove wedding catalogue on the website and I was instantly impressed. The photos were very well taken – candid shots that focused on both special or simple moments that people were actually doing on the day. Bradley and Leigh made us feel so comfortable and able to talk through the multitude of questions (demands) we had. The showed very sincerely this day was important and all the necessary steps to capture it would be taken in earnest. Brad added to the day in so many ways. No one can remember him being there but Rach and I. He was calm, very capable, creative and methodical in a way that gave us all confidence in him and ourselves, which is important. Finally, the result. All I can say is look for yourself. Our family and friends have spent many hours going through the photos and many said they're the best wedding photos they have ever seen.
We were so absolutely thrilled by the photos. We were so very happy with the entire experience with SugarLove. You made the process easy and straightforward, your prompt and helpful attention on all matters leading up to the wedding made everything that much easier and stress-free. I would certainly go out of my way to recommend SugarLove. Thank you for helping to make our wedding the very special day that it was.
Our wedding day was exactly what we wanted – a relaxed celebration with our family and friends in a gorgeous place. Bradley was the perfect choice as our photographer, having him there was like having a friend taking our photos, he was professional, unobtrusive and has a sense of humour that automatically put us at ease. His skill as a photographer resulted in our gorgeous photos which we love and feel capturing not only us, but the mood and essence of the day. Working with Leigh and Bradley was a professional and friendly process from beginning to end and we would recommend Sugarlove Weddings without hesitation!
What first struck Serge & I upon meeting Bradley Patrick was his incredibly calming demeanour. I knew that by choosing Bradley as our wedding photographer this natural personality trait would greatly decrease those wedding day jitters & that is exactly what he did! Once we looked at Bradley's portfolio we loved his ability to capture those special moments along with his fine attention to detail. The end result of our wedding photographs far exceeded beyond all expectations, they were absolutely breath taking!
Dealing with SugarLove Pictures was a pleasure & the level of service impeccable. We would definitely recommend them as THE choice of wedding photographers to anyone.
Leigh, the photos are absolutely stunning. Your team really do have an eye for great moments. Everyone so far who has seen the photos absolutely loves them, even those who are photo enthusiasts. Thank you so much again.
Bradley was a delight to work with, from start to finish. He listened carefully, then went about capturing our wedding in a series of photographs that really tell a story. He was unobtusive, obliging, fast enough to capture wonderful spontaneous moments, and his still-life shots were among the most beautiful we have seen. We were so happy with every aspect of our experience with Bradley and SugarLove Pictures, and we now have a beautiful and stylish series of wedding photos to treasure always.
Many of my guests commented on the professionalism of our SugarLove photographer throughout the day. He was not only humorous but also has the ability to be unobtrusive whilst taking pictures. We would not hesitate in recommending SugarLove to anyone. We were very happy with the quality of our pictures and the overall service received was well above 5 stars.
Beautiful moments were captured in our photo's which we will now keep as our as part of our wedding day memories forever. Bradley's style is unique showing not only the occasion but the real emotion of the best day of our lives and of those who shared it with us. I wouldn't have wanted it any other way! Although Bradley was going to be on assignment in LA around the time of our wedding, Sugarlove Pictures arranged all the travel for him to be our photographer by special request. They were exceptionally professional and supportive in all the arrangements and ensured that everything was organised well beforehand. Their assistance made organising the photography for our wedding easy and I had absolute confidence on the day that everything had been taken care of and would run smoothly.
When it was time to choose our photographer for such a beautiful, intimate gathering in Port Douglas we knew that the right personality and unobtrusive style of the studio was key. Having worked with Bradley Patrick from SugarLove for many years on high profile assignments in the fashion, advertising and entertainment industries we knew he was the perfect fit in both areas. So much so that my sister ended up hiring him for her day as well. We were so thrilled he was available to fly into QLD for our day and could not have imagined anyone else capturing our images as perfectly as he did. Thank you from the bottom of our hearts xx