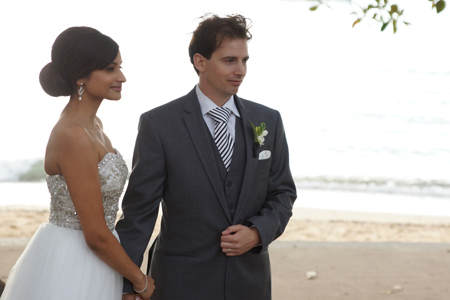 Timmo and I just wanted to write and say a huge thank you to you and your very talented team for the simple, yet stunning photos taken at our wedding!
It has taken us a few weeks to get through, but we have now gone through each and every single photo and you have captured our day perfectly. We are equally amazed at the quality of the photos taken between the ceremony & reception. From just 15minutes there is literally around one hundred photos we love. We are proudly showing off our prints to family & friends, which says a lot considering Timmo and I are terribly camera shy.
Your professional and friendly service combined with your super talented photographers have made us extremely happy customers. Working with SugarLove has been an absolute pleasure. We'll certainly be recommending you in the future.
Rochelle & Timmo