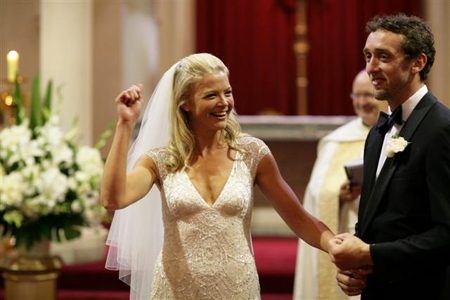 Please pass on a big thank you to Bradley for capturing our wedding beautifully! The pictures are really stunning and Bradley was so easy to work with, very unobtrusive and relaxed, but we felt confident that we were in good hands. It was good thing that he has a sense of humour too because our family (nor Matt and I) are not used to being the subject of so many photos and we talked and joked the whole way through! Mum said to me later she did not even notice he was there in the Church, which was definitely a good thing.
We were really impressed with Sugarlove, you were the first studio we visited and then we had a look around to compare and came back because we felt that your approach suited us, the portfolios were beautiful, and the packages were reasonably priced in comparison – particularly given you accommodated our request to alter a package. Your production team was really friendly and would get back to us really quickly when we had questions.
I will definitely recommend SugarLove to family & friends.