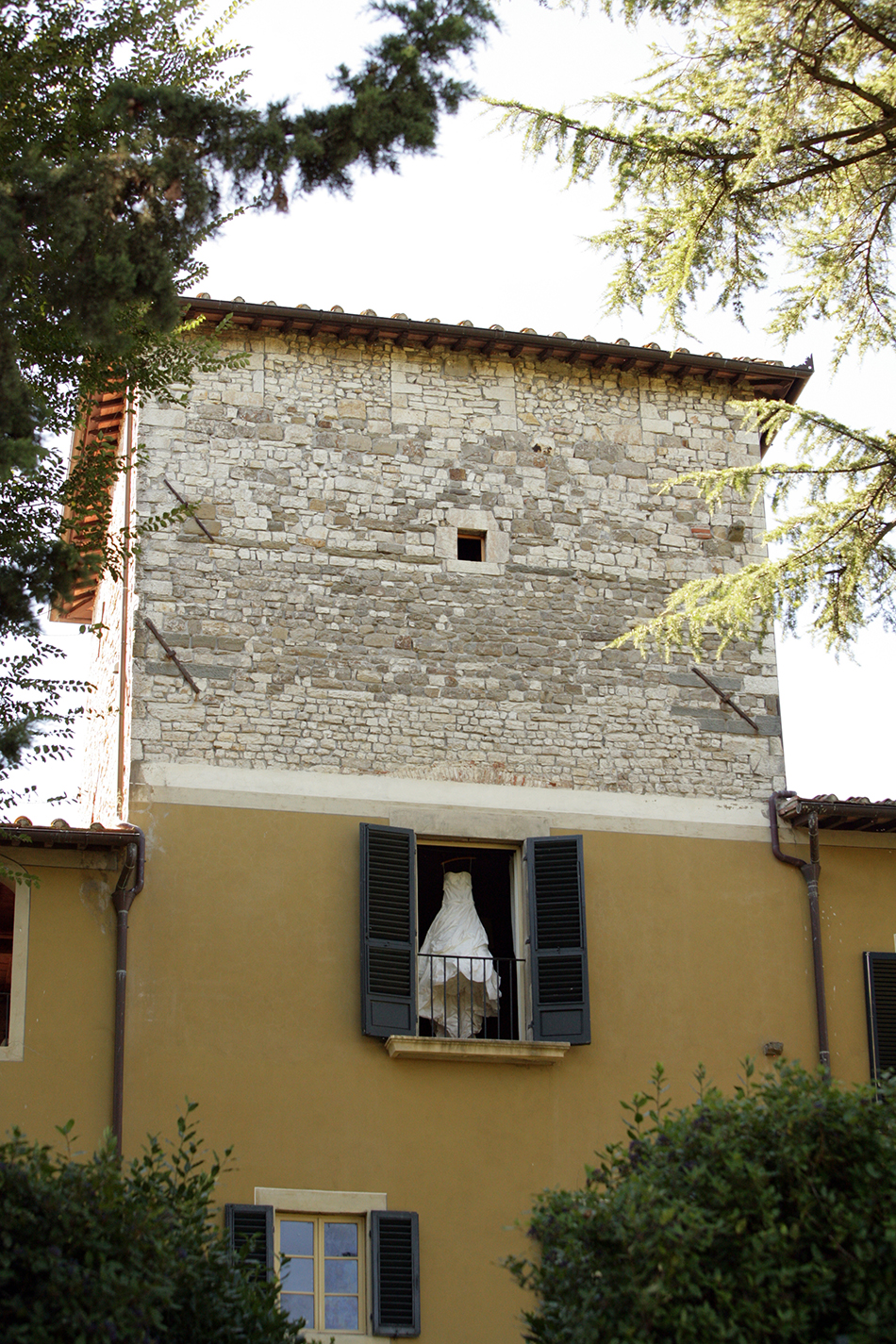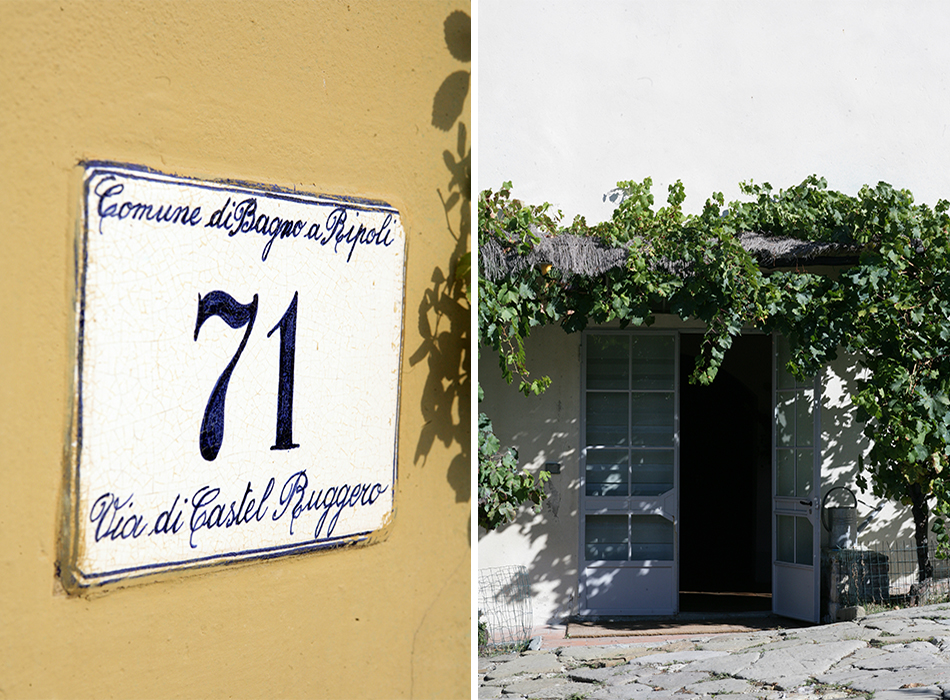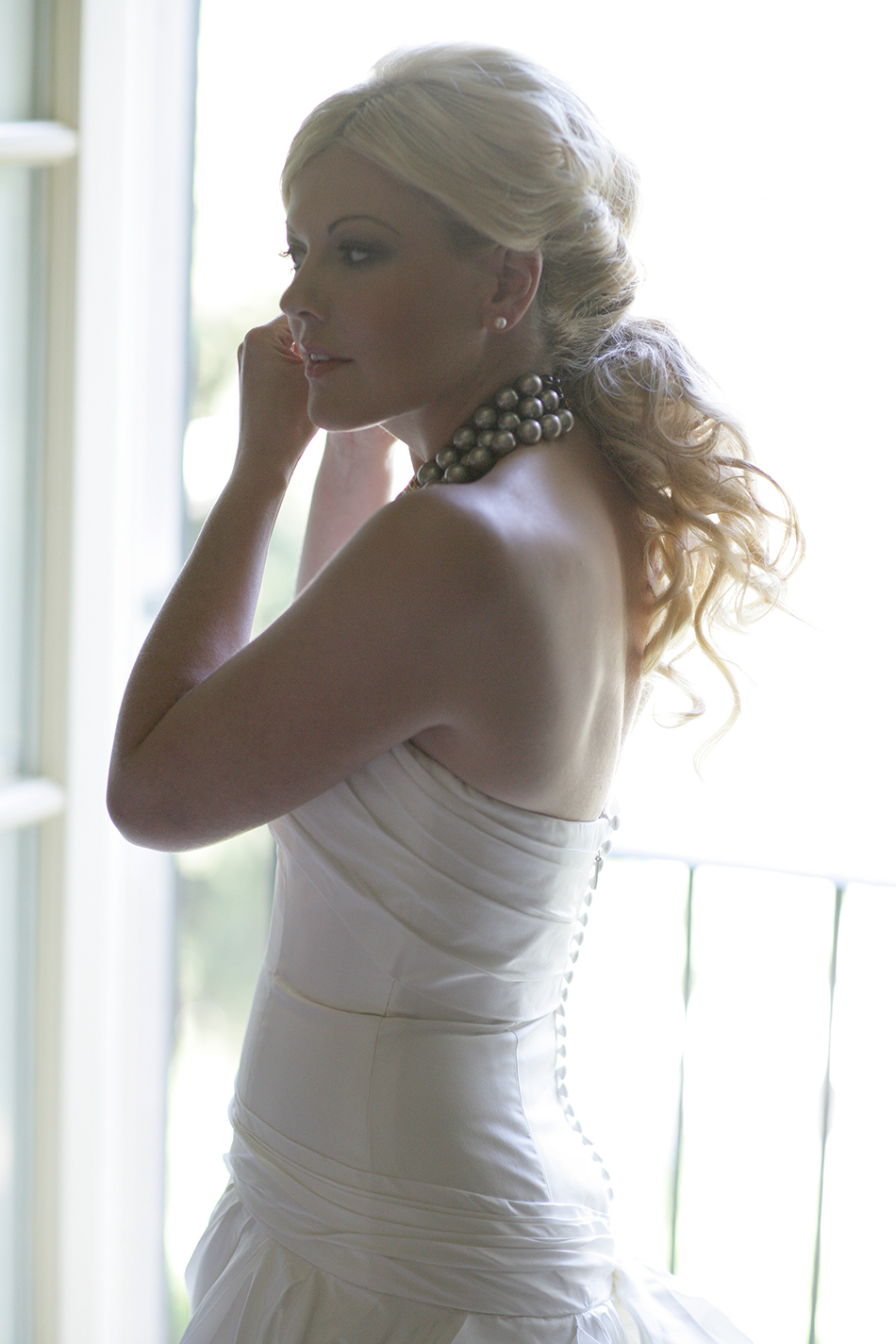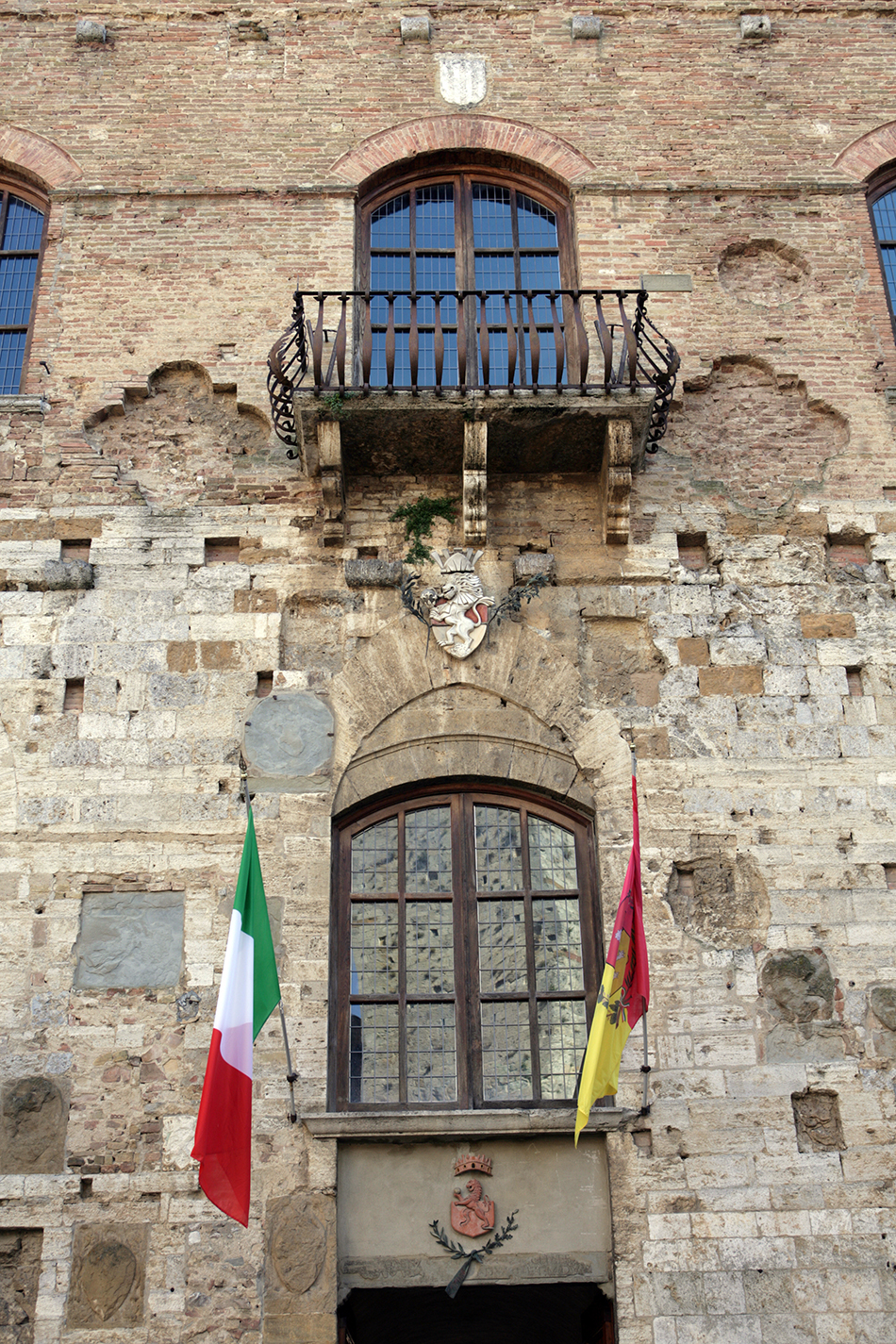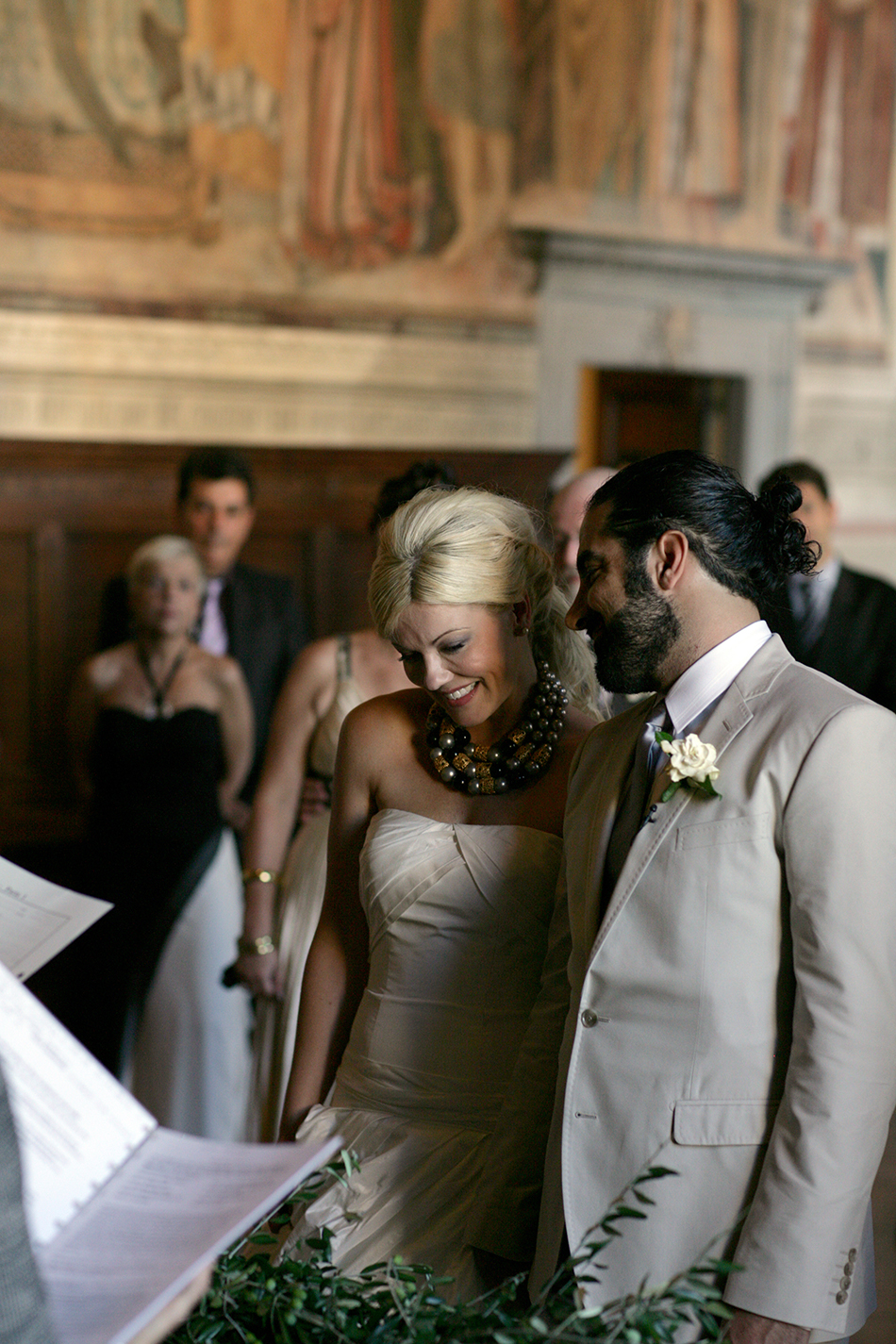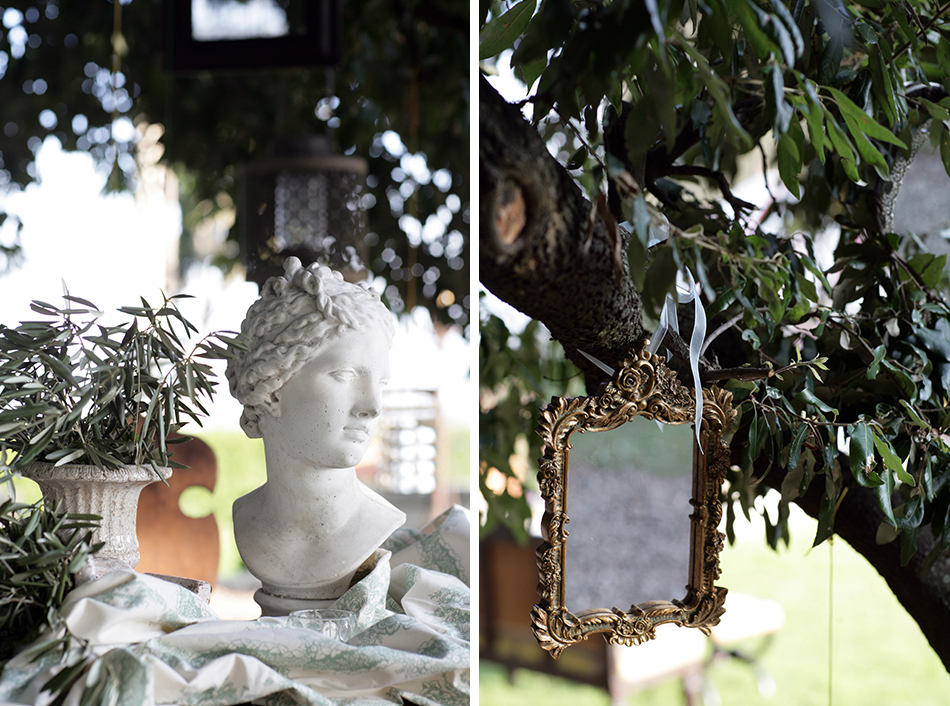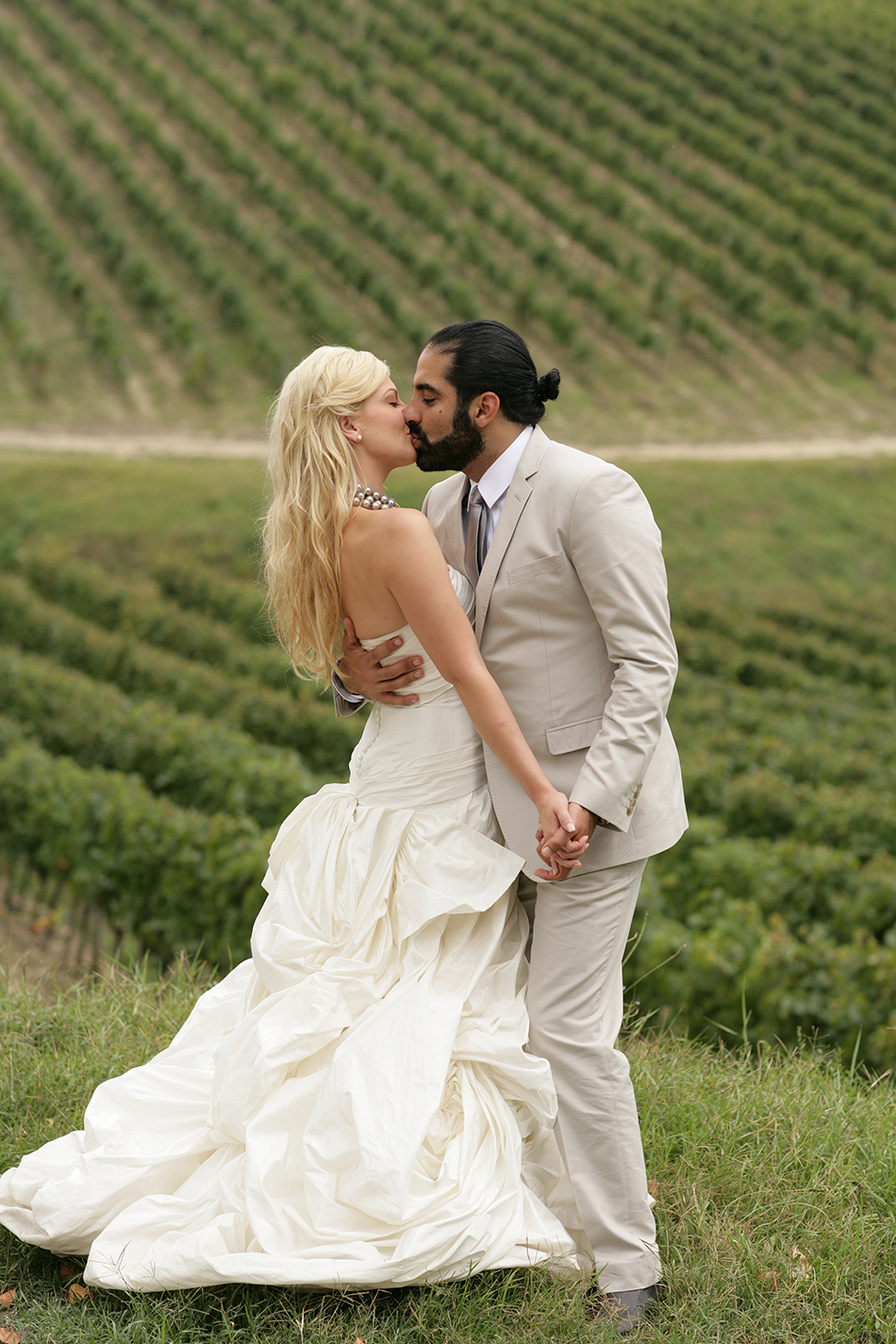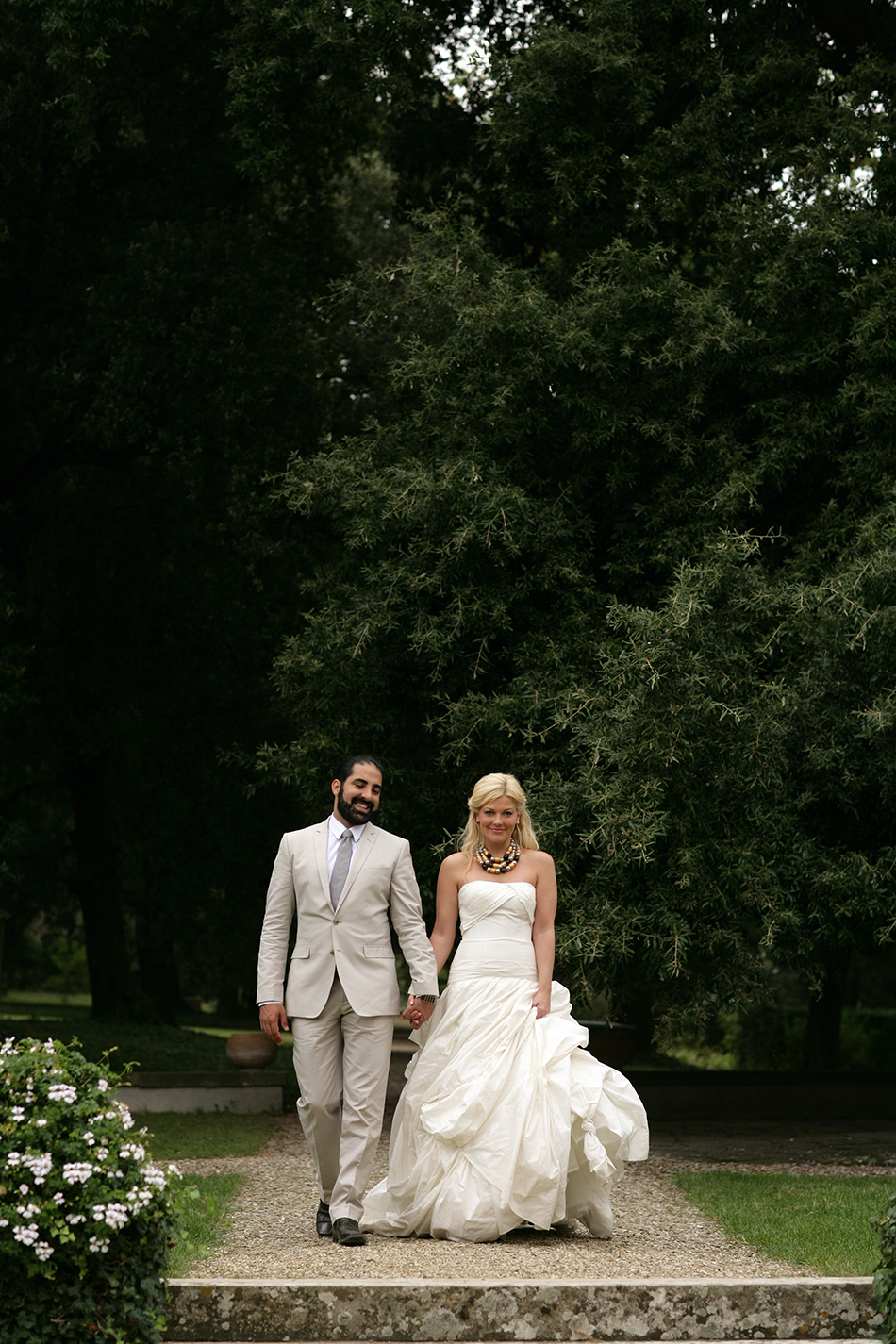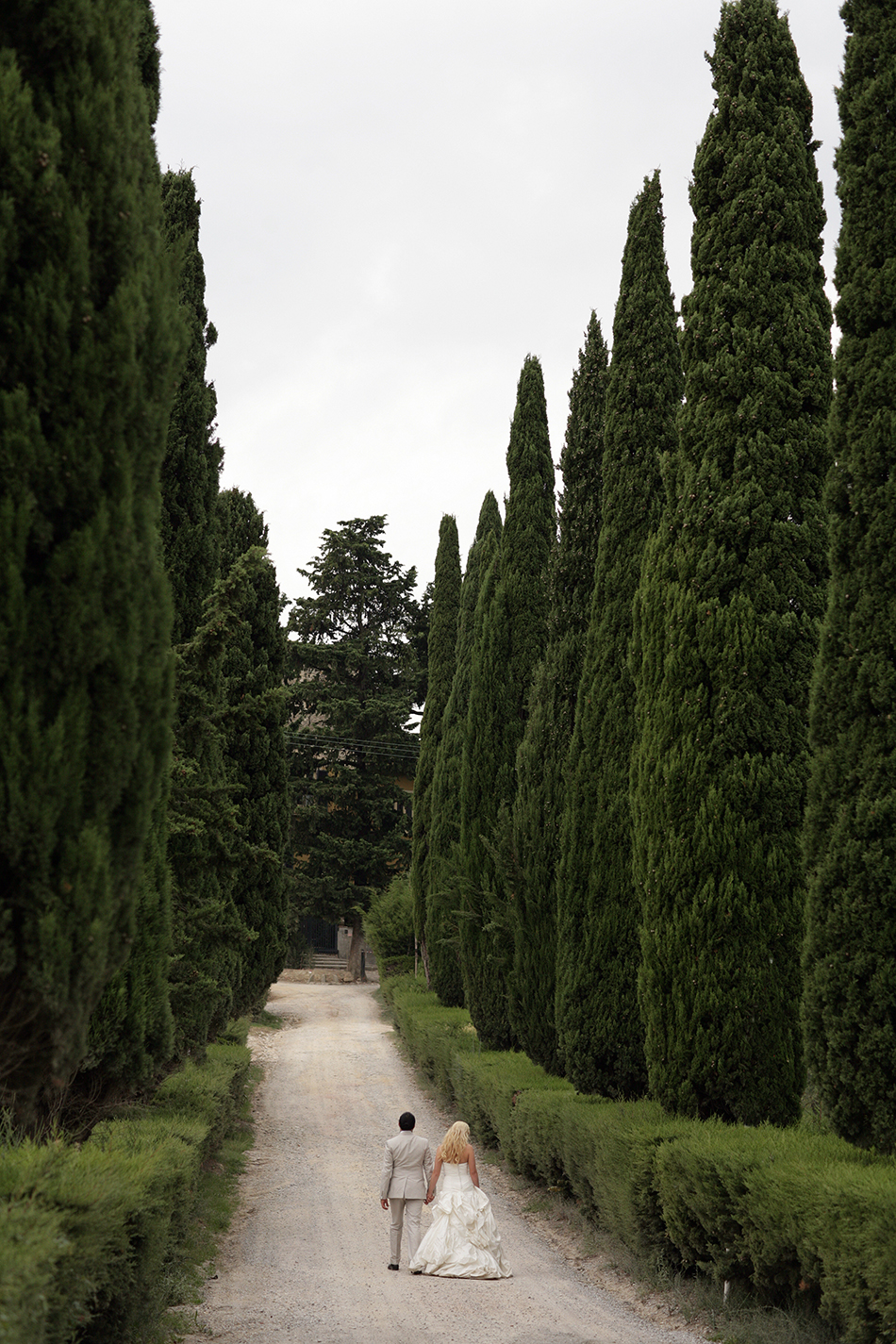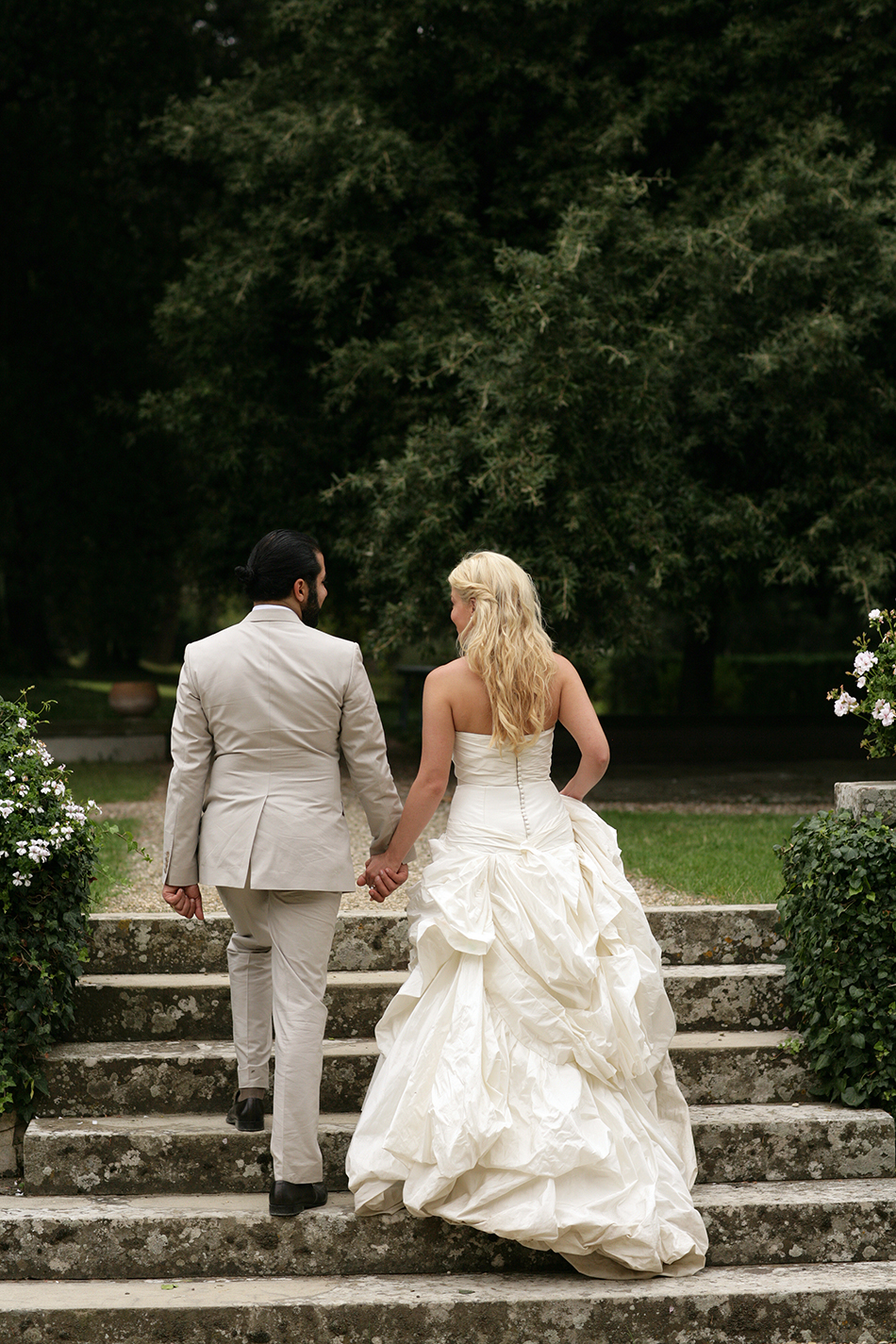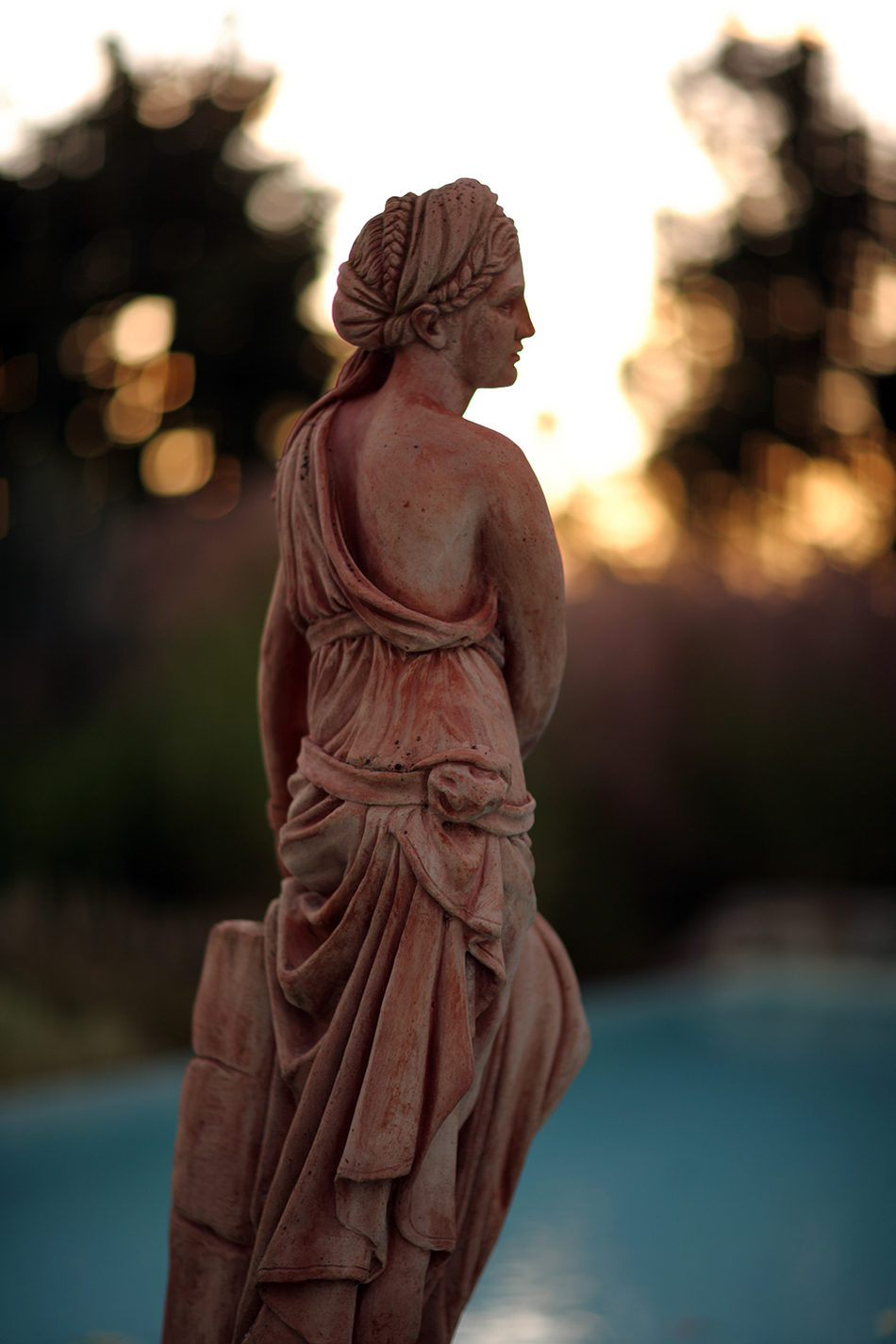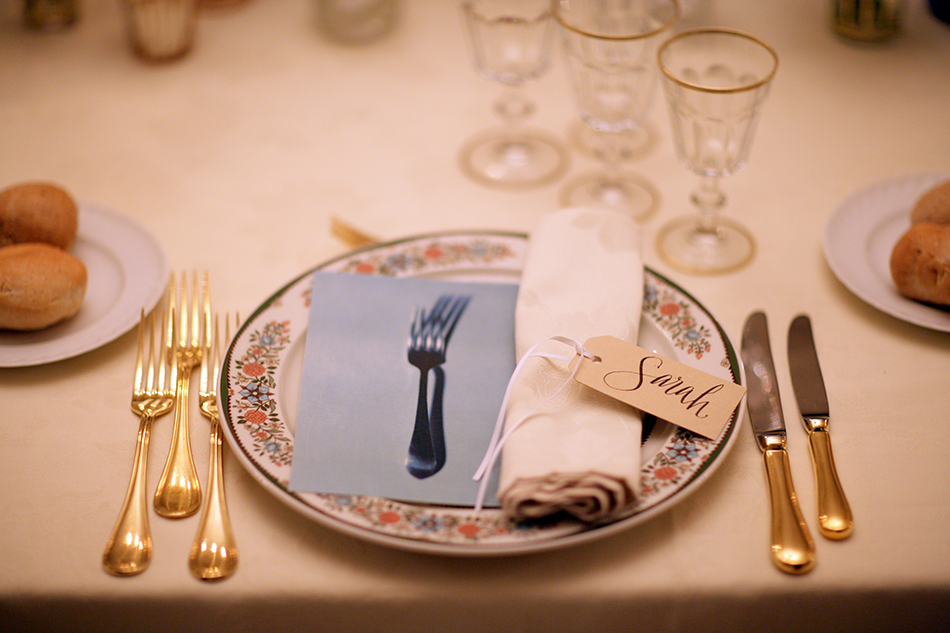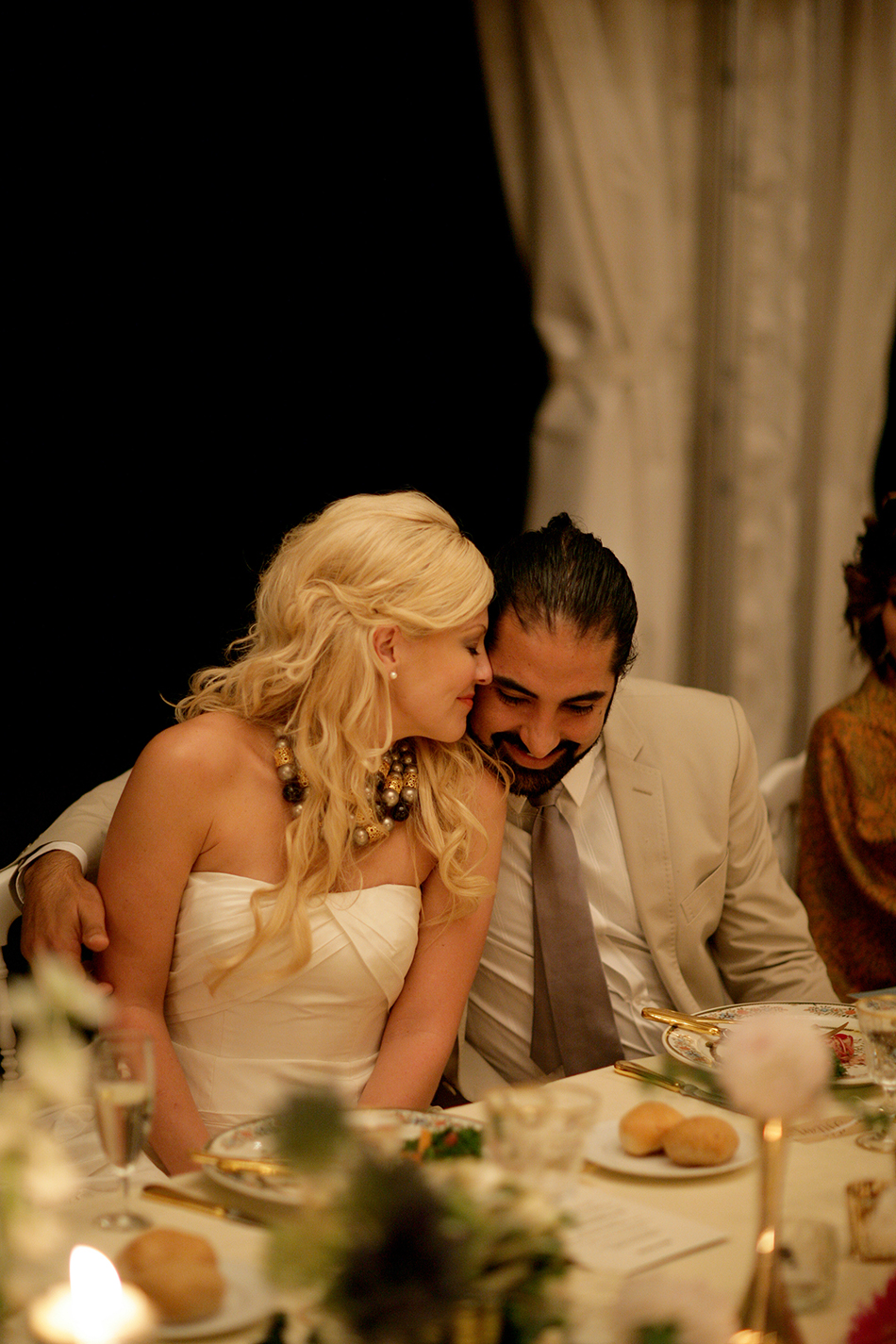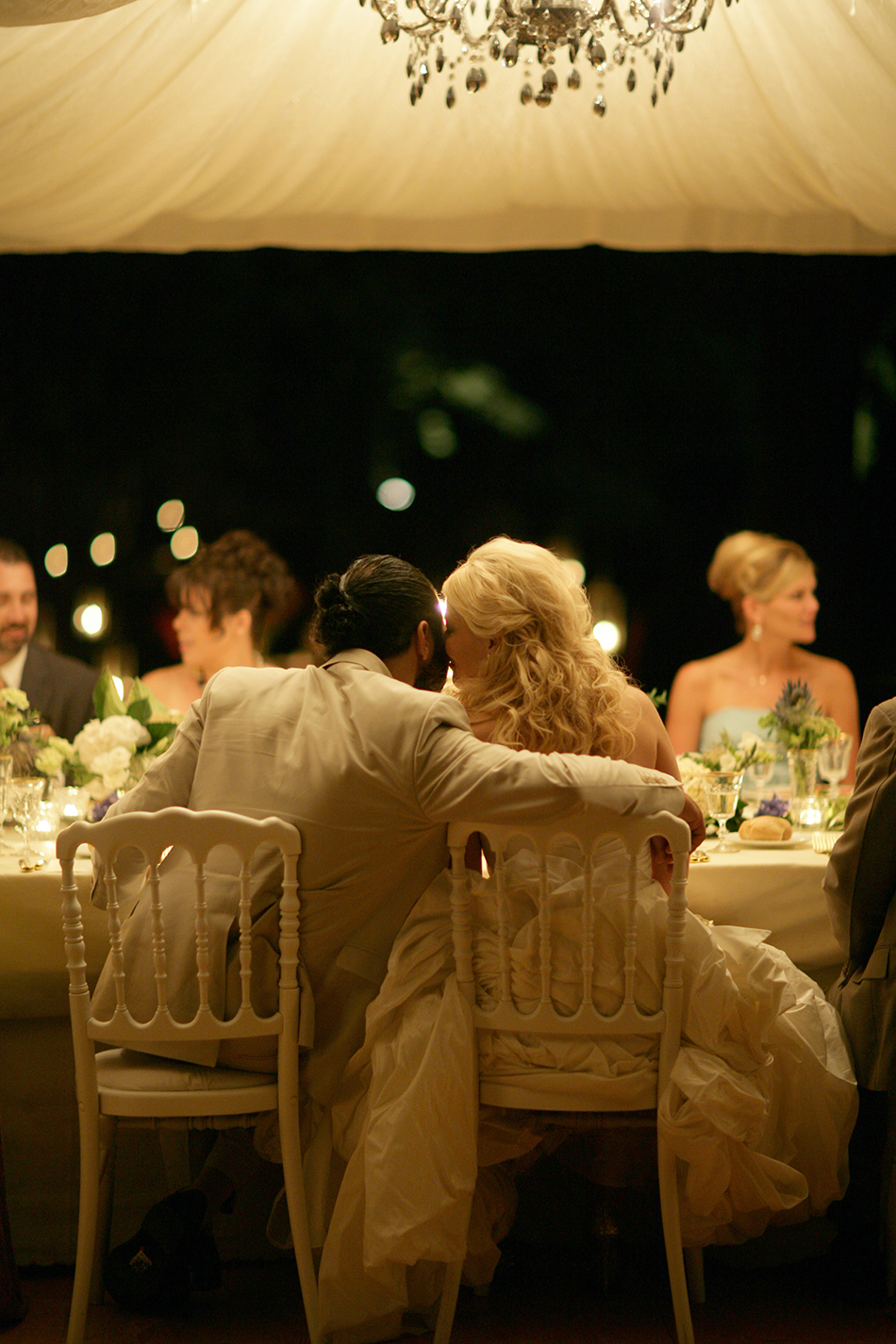 In the age of digital photography when you find a wedding client that says she'd be thrilled if you could shoot some medium format film on their day and that the wedding was taking place in Italy you can pack your bags and run to the nearest airport. Sarah & Allan's wedding day has without a doubt been THE most stunning and intricately designed getaway for the couple and their closest family & friends we have ever seen. Guests arrived a few days prior to the day and spent some quality time with the couple exploring the sites throughout Tuscany. A fiat driving tour, pizza making class, grape crushing, authentic local cuisine and many moments to relax by the pool in their private 16th century Tuscan villa.
Award winning Art Director, Sarah designed a "Alice in Wonderland meets Phillippe Stark" theme for the event with a poppy, baby blue and chartreuse colour theme. The couple were married by the local mayor in the town hall of historic village, San Gimignano before returning to their villa for a stunning marque reception. Arriving at the villa post ceremony everyone was mesmerized by her incredible style. Antique furniture sat comfortably beside modern pieces which created a luxurious & surreal feel. The transformation included individual pages of text from vintage books & lanterns suspended from tree branches, rocking chairs, urns and candelabras scattered throughout the gardens. The reception dinner took place on one long imperial dining table with a stunning table scape and a bespoke seven course dinner.
We have so many incredible memories from their wedding day but one of our absolute favourites must be the one-off chance we had to capture a timeless shot of the couple surrounded by their wedding guests whilst the guests showered them with thousands of pieces of hand-cut confetti. Iconic moments were captured everywhere we turned throughout their destination wedding.